Limited Time Offer! Free Covid-19 safety course with purchase of any Forklift or Aerial Lift Certification!
Access your free Covid-19 safety course in your members area once you have completed your purchase.

Updates in Forklifts for 2019
Posted by: admin on September 11, 2019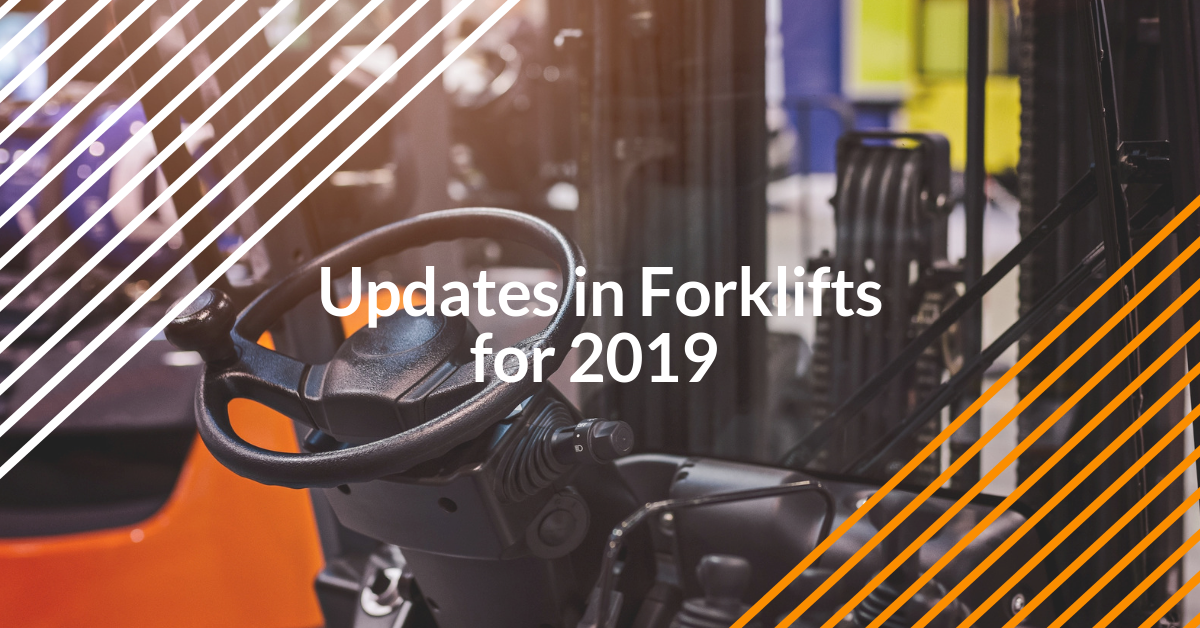 From warehouses and construction sites to dockyards, recycling facilities, and more, industrial forklifts play a key role in the way companies move large, heavy items from point A to point B. In terms of features and capabilities, forklifts have come a long way since they were first introduced more than a century ago. Even so, looking at these bulky beasts of the industry doesn't typically evoke thoughts of innovation.
Yet, forklifts continue to push the boundaries of what they can do and how they can do it. According to the National Forklift Exchange, a global distributor of used forklifts, here are three advancements in forklift technology that have taken many industries by storm in 2019.
Fuel Cell Technology
Forklifts are not cheap to operate, especially those with conventional fossil fuel engines. In fact, for many companies the biggest overhead costs related to equipment usage is fuel. Recently, new fuel cell technologies have begun to offer more control over exorbitant forklift fuel costs. They also support the movement towards electric trucks by enabling forklifts to harness the power of gas with the efficiency of electricity. Remarkably, the technology allows forklifts to switch between the two modes of fuel to lower costs.
According to the Director of Business Development for, a leading provider of lithium-ion battery solutions for forklifts and other industrial equipment, one of the biggest innovations in this area involves the transition to lithium-ion battery technology from older types of forklift batteries.
"In particular, Lithium-ion Phosphate is proving to be a more cost-effective and safer alternative than traditional lead-acid batteries," he says. "Lithium-ion forklift batteries offer fast charging capabilities and longer overall battery life – as much as two times that of lead-acid batteries. They also have no water maintenance requirements, and they come with battery management systems to monitor battery life and other performance information. During a test moving 200 pallets weighing 2,500 pounds each, the lithium-ion battery energy costs were 30% lower than a comparable lead-acid battery."
High-Capacity Electric Forklifts
For years, electric trucks offered cleaner, quieter performance than conventional internal combustion (IC) models, but they couldn't match the lift capacity. Not any more. Thanks to advances in technology, many new electric trucks can match or even exceed the capacity of traditional IC forklifts.
Makers of IC forklifts continue to look for ways to boost efficiency, but the return on those efforts are diminishing. In contrast, replacing direct current (DC) with alternating current (AC) motors have significantly boosted the efficiency of electric forklifts. It has also enhanced the growing "intelligence" of the equipment. The cost and capability of batteries and chargers have also changed the playing field when comparing the benefits of electric and IC. Currently, IC technology shows limited room for improvement, while lithium-ion fuel cells and other battery technologies are poised to revolutionize the electronic truck industry.
Diversified Fleets With Enhancements
Today's material handling industry is focused on the continued development of innovations that can handle a wide range of functions and duties. The more versatile your fleet of trucks, the more ways there are to simplify jobs and make them easier. Onboard truck enhancements also allow operations to adapt to task-related scenarios, changes in the environment, and mitigating circumstances.
For example, LED lights on the forklift mast to improve visibility in low-light situations. Mini levers placed near the driver's seat can reduce operator arm movements, a real advantage in situations where handling the load requires smooth, precise control. Steering wheel knobs may not be high tech, but these enhancements make it easier to maneuver in narrow aisles by assisting with the efficiency of sharp turns.
The Move to Fleet Management Systems
Another trend coming to the forefront n 2019 is the increasing interest in fleet management systems. This is due in large part to advances in forklift telematics that track, display, and export large amounts of performance data using onboard sensors.
Labor represents a major line-item cost for industrial companies, and fleet management systems help optimize performance and productivity of operators and trucks.
"Fleet management is still fairly new," says Jeremy Sassatelli, sales and operations manager for Toyota Materials Handling U.S.A. "They can require a substantial upfront investment, but the long-term potential is tremendous. The same devices that help monitor something as simple as forklift impacts in the short term might one day offer data from all aspects of equipment operation."
Neil O'Connell, senior vice president of product technology and innovation for TotalTrax, sees forklift telematics bringing big changes to the warehouse. As telematics technology evolves from mainly device-centric tools to software-driven systems, it can open a window into everything happening in the warehouse.
"Telematics is already connecting warehouse management to labor management and safety to generate data around where and what is happening," he says. "This is way ahead of where we were five years ago. Telematics is starting to focus less on the mechanics of the lift and more on the impact to the organization as a whole."
New Productivity Tools to Simplify Warehouse Operations
Time is money in the material handling world. Hyster Europe, a producer of forklift and other lift equipment, has introduced a spreader support device option for its empty container handlers. Designed to eliminate a stage in the inspection process, the support device increases the speed and efficiency of empty container inspection.
"Instead of having to set down the empty containers for inspection, the spreader holds them firmly in place about five feet off the ground," says Chris van de Werdt, product strategy manager for Hyster Europe. "Operators can activate the support device at the touch of a button. This secures the spreader from both sides of the mast and prevents the spreader and container from dropping. As an added safety feature, the spreader truck can't be driven or moved until the support device is de-activated upon completion of the inspection."
To simplify warehouse operations in limited space, Hyster also introduced a tilting mast forklift. This compact machine offers improved maneuvering in narrow aisles, is designed for retail, food and drink warehouses operations, and can lift up to 1,400 kg to heights of up to 7.5 meters.
"Retail warehouses typically have tight spacing, and having a mast that can tilt backward provides more flexibility in cramped areas," says Timo Antony, area business director for Hyster Central Europe. "The robust frame, top protection of the load wheels, sealed connectors, and critical sensors make for a durable, reliable truck. The new models also come with a variety of ergonomic features to increase driver comfort. Most importantly, our Reach Trucks offer many options that allow companies to customize the trucks to their specific industry needs."
OSHA Updates
No industry interview would be complete without an update on OSHA activities.
On May 20, 2019, Federal Register, OSHA published a notice requesting public comments on possible updates to the Lockout/Tagout Standard at 29 CFR 1910. OSHA's goal was to gather different perspectives on their plan to modernize regulations for control circuit type devices and robotics.
In 2019, OSHA also sought industry input on changes to their Forklifts Standard 29 CFR 1910.178, which covers forklifts, fork trucks, tractors, platform lift trucks, and motorized hand trucks. In particular, OSHA requested information on:
Types, ages, and usage of powered industrial trucks
Maintenance issues
How to regulate older powered industrial trucks
Types of accidents and injuries associated with industrial trucks
Costs and benefits of retrofitting the machines with safety features
Other components of a safety program
For years, the powered industrial trucks standard has ranked among OSHA's annual list of Top 10 most frequently cited violations. The agency plans to use the information gathered to determine what action (if any) it should take to reduce regulatory burdens while helping create jobs and improving worker safety.
One aspect of the forklift industry that won't change anytime soon is the need for safety training and certification for all operators. You can get fast, affordable, online forklift training with CertifyMe.net.
Welcome to CertifyMe.net
CertifyMe.net has offered online forklift certification since 1999. With Our Convenient online program. your employess can earn their certification in an hour or less.
Browse Online Certifications:
This low-cost program can be compeleted anytime, anywhere!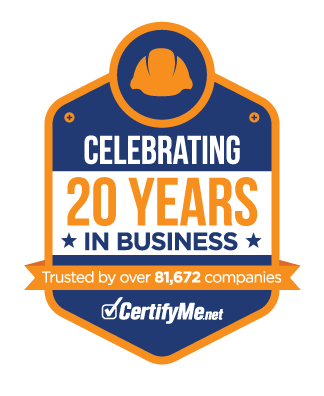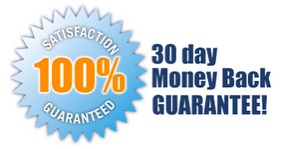 Connect with Us


Get Started Now By Registering Your Company For Free!
FREE 3 Year Renewals
Instant Access 24/7
Print Your Proof of Training
OSHA Accepted Nationwide
*If you are an individual not currently employed by a company use your personal name in
the 'Company Name' field.