Raleigh Forklift Training and Certification
Forklift Certification in Raleigh, NC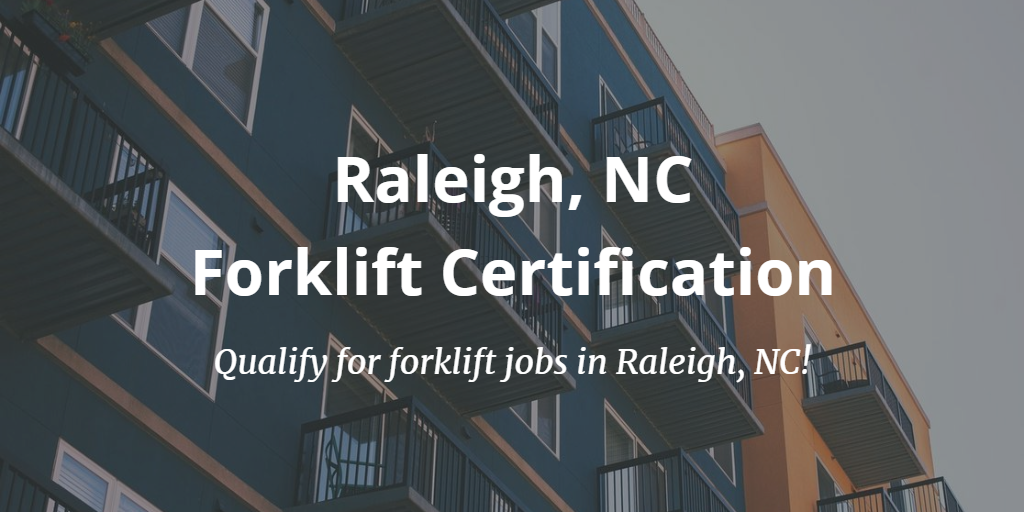 If you like oak trees and you have forklift certification, Raleigh is the place for you. It is nicknamed the "City of Oaks" for the many marvelous oak trees that line the streets of the city. The capital city of North Carolina and the seat of Wake County, it is named after Sir Walter Raleigh, an English aristocrat, soldier and explorer who was chartered by Queen Elizabeth I to set up an English colony in America. This was in the 16th century, long before forklift training in Raleigh became available.

Today, the average salary of someone with forklift certification in Raleigh NC is approximately eight percent lower than the national average. However, the Consumer Price Index here, including rent, is 59.35. This means that the pay check of an employee with forklift training who lives in Raleigh is less than 60 percent what it would be if they lived in New York City, where salaries are 29 percent higher than the national average.
With the city's affordable cost of living, relatively low state taxes, and position of an economic center of the North Carolina Piedmont region, Raleigh has plenty of jobs for forklift drivers. But not just any forklift drivers – only those operators with the most up-to-date OSHA training are offered the best jobs.
CertifyMe.net is the only training source you need to become a sought-after forklift driver in Raleigh and across Wake County. We have three categories of forklift certification in Raleigh, NC, and they cover everything necessary to work in a variety of fields: standard warehouse forklifts, rough terrain lifts, and pallet jacks. Plus, our Train the Trainer forklift certification in Raleigh, NC provides the tools and skills you need to spearhead your own internal safety program.
Warehouse Forklifts, Classes 1, 4, 5
Pallet Jacks and Order Pickers, Classes 2, 3
Rough Terrain Forklifts, Class 7
Quality of Life in Raleigh, NC
Before you decide if you want to pursue forklift certification in Raleigh NC, you will probably want to know more about the quality of life, in addition to the cost of living figures described above. According to Numbeo.com, the Quality of Life Index is 225. Compare this with New York City, where the QOL is only 120.8, or Richmond, VA, where the average salary for an operator with forklift training in Raleigh NC is 4 percent below the national average and the QOL index is 212.34. What all this means is that forklift certification in Raleigh earns you less money than in New York City, but your quality of life is much, much better. Slightly closer to home, in Richmond VA, there's probably only a six pack and a haircut's difference either way.
Adjacent to Raleigh is Cary (also in Wake County), a growing urban region tied to Raleigh through the western suburbs. Home to a growing technology base, Cary also has a strong railroad presence for Wake County and central North Carolina. The perfect blend of new economic activity and traditional sectors (transportation, agriculture, construction, etc.), Cary complements Raleigh well, and is a worthy destination for forklift operators in its own right.
The climate in Raleigh is described as humid subtropical. Winters are short and cool with a token six inches of snow. At the other end of the spectrum, the city enjoys 48 days a year when the temperature rises above 90F. The area also experiences occasional hurricanes.
Employment Opportunities for Forklift Training Raleigh, NC
The top 10 employers in Raleigh include county and state government, the Wake County Public School System, North Carolina State University, Progress Energy and two hospitals, Duke Raleigh and Rex. All of these types of employers pallet industrial truck drivers with forklift certification in Raleigh NC.
Airports also make target-rich environments for those seeking employment with Raleigh forklift training. In addition to Raleigh-Durham International Airport, Raleigh is stuffed with these. There are seven public general aviation airports and 10 private airports.
Ready to take your career to the next level in North Carolina? Register today with CertifyMe.net. It only takes a few minutes, yet offers a lifetime of benefits. For any questions about forklift certification in Raleigh, NC, give us a call at 1-888-699-4800. We're here to help with any questions you have.
Thanks for visiting CertifyMe.net. We look forward to helping you land forklift operator jobs in Raleigh, NC.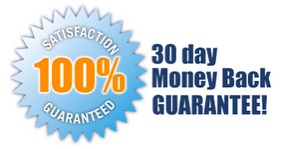 5 EASY STEPS!
Follow step-by-step instructions to get OSHA compliant!
This low-cost program can be completed anytime, anywhere!

Get Started Now By Registering Your Company For Free!
FREE 3 Year Renewals
Instant Access 24/7
Print Your Proof of Training
OSHA Accepted Nationwide
*If you are an individual not currently employed by a company use your personal name in
the 'Company Name' field.