Texas Forklift Certification
Complete Easy, Online, OSHA Compliant Forklift Certification in an Hour or Less
Sprawling a vast 268,601 square miles, Texas is the second-biggest state in the United States and home to over 25 million people.
Texas is the ideal place to work and live. Texas usually has one of the lowest state tax rates in the nation, creating a pro-business environment. The diverse environment allows for many industries to flourish, which rely heavily on forklift operators holding a Texas forklift certification. Numerous industries need qualified and experienced forklift drivers to safely stack and retrieve materials and supplies while handling many other tasks to help streamline business performance. CertifyMe.net will help your company become OSHA compliant so you can hire the forklift drivers in your Texas warehouses, distribution centers, and more.

Why Sign up for Forklift Certification in Texas?
Texas has a strong job market, allowing many industries to thrive. Among the top industries in the state include aerospace and aviation, biotechnology and life sciences, plastics and chemicals, and transportation and logistics. All of these industries have one thing in common– the need for forklift operators. Without Texas forklift certification, the chances for on the job accidents and injuries increase. Various Fortune 500 companies and many recognizable brands, such as Dr. Pepper and other distributors, need to abide by OSHA and state regulations to keep their businesses running smoothly and safely with CeritfyMe.net, we'll ensure your company is OSHA compliant.
How can  CertfiyMe.net help with your Texas company's compliance?
Forklift Operator Certifications
CertifyMe.net allows your company to ensure compliance for all forklift drivers. That's very important if your employees are involved in an accident. OSHA will demand training records. If you don't have Texas forklift certification, fines and penalties can put you out of business.
With easy online courses and training, your employees receive a forklift certification in Texas. Obtaining this certification makes your company OSHA compliant – just like that.
Plus, our forklift certification in Texas is attractive for individual employees, too! Holding the ability to safely operate a forklift gives you the cutting edge for employment to work at well-known companies like Niagara Bottling, Coca-Cola Refreshments, and Jeld-Wen, Inc. Due to the wealth of industries needing those with forklift certification, you have the opportunity to work for leading companies that drive the United States economy. If you'd like to know how to get your forklift license in Texas, keep reading!
You'll never have to worry about your job becoming obsolete or lose demand as numerous sectors rely on the operation of forklifts to streamline business performance.

Not Sure How to Get Your Forklift License in Texas? Contact Us Today!
With a flexible certification course offered through CertifyMe.net, your firm is on the fast track to full Texas OSHA compliance. Don't delay with your Texas forklift certification – sign up with Certify.net, and take control of your safety program in the Lone Star State! If you have any questions about how to get your forklift license in Texas, please call CertifyMe.net today at 888-699-4800. We'll help get you and your co-workers OSHA complaint before you know it!
Thanks for making CertifyMe.net the preferred online OSHA forklift training source in Texas. We look forward to hearing from you soon, whether you're in Austin, El Paso, Amarillo, and elsewhere throughout the Lone Star State!
CertifyMe.net offers Texas forklift certification for companies all across the Lone Star State. Learn more about forklift training and certification in these Texas cities: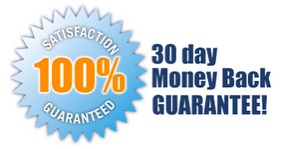 5 EASY STEPS!
Follow step-by-step instructions to get OSHA compliant!
This low-cost program can be completed anytime, anywhere!

Get Started Now By Registering Your Company For Free!
FREE 3 Year Renewals
Instant Access 24/7
Print Your Proof of Training
OSHA Accepted Nationwide
*If you are an individual not currently employed by a company use your personal name in
the 'Company Name' field.