Limited Time Offer! Free Covid-19 safety course with purchase of any Forklift or Aerial Lift Certification!
Access your free Covid-19 safety course in your members area once you have completed your purchase.

Texas Forklift Certification, 100% Online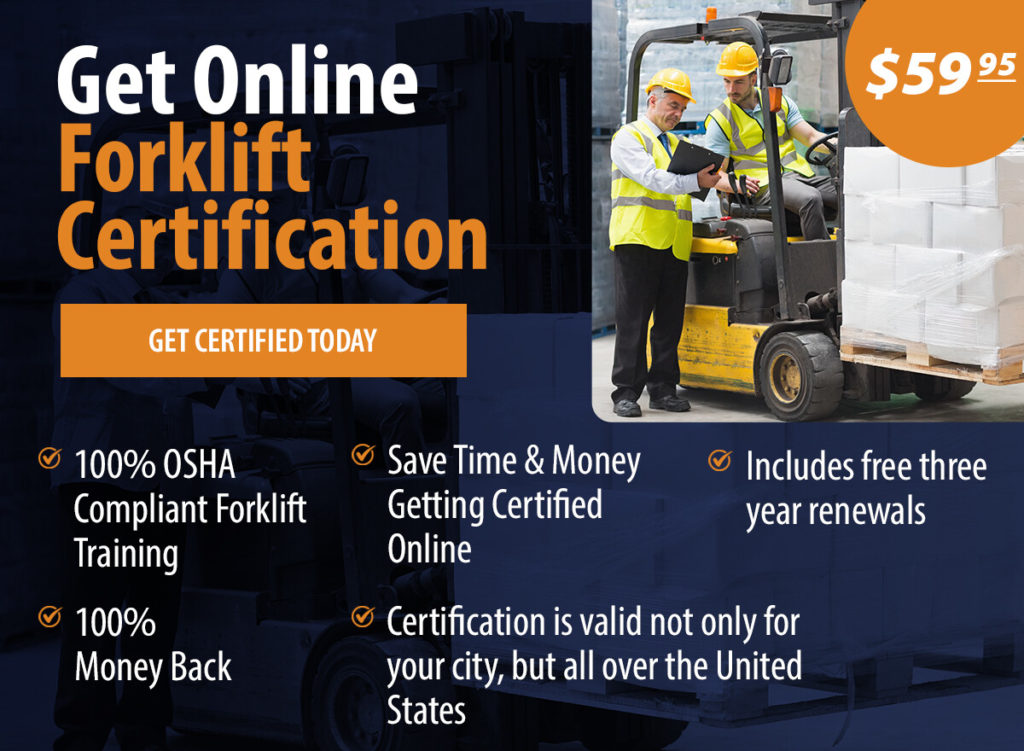 Think you need to spend a fortune and a ton of time investing in your Texas forklift certification? Think again. Thanks to CertifyMe.net, master the art of forklift operation from your smartphone, tablet, or computer. So long as you have an internet connection and $59.95, you can start training. Once you complete the course, you'll be ready to operate lifts throughout the Lone Star State and the rest of the country. Earning your forklift certification in Texas has never been so easy, convenient, or affordable!
How to Earn Your Forklift Certification in Texas
It's easy to earn your Texas forklift certification with CertifyMe resources. Instead of spending all day in a classroom you can begin training right away from wherever you are. Here's how to start training:
Register Trainees – Managers can register trainee forklift operators by creating an account on CertifyMe.net.
Choose the Right Forklift Class – We offer several unique certification opportunities for forklift operators. Whether your organization uses rough terrain lifts, pallet jacks, or telehandlers (see our offered courses below), choose the courses you need and head to check out.
Finish Online Training – Complete the material at your own pace from any device with an internet connection. You can take the test as many times as necessary to get a passing score.
Complete an On-Site Evaluation – An employee from your company must offer a hands-on skills evaluation for trainees. Don't have someone in mind? Check out our Train-the-Trainer course that teaches employees to train others and offer evaluations, complete with a comprehensive checklist.
Print Proof of Training – Once the first four steps are finished, operators will have earned their Texas forklift certification. Employees can print out certification cards immediately to add to their personnel files.

Why Learn with CertifyMe.net for Texas Forklift Certification
Forklift operators in the United States must be trained and certified in accordance with OSHA regulations. Fail to meet this standard and OSHA may impose heavy fines against your organization. Worker safety is another factor. Untrained operators are more likely to have an accident than those who have been certified. It's not worth the risk of injuries and fatalities to use untrained operators – particularly when it is so easy and affordable to earn one's Texas forklift certification.
There are several perks associated with our forklift certification in Texas course:
24/7 Accessibility – Learners can complete coursework from anywhere and on any device with an internet connection.
Fast and Easy – Most people complete training in about an hour. Online skills tests can be retaken as many times as needed to earn a passing score.
Immediate Proof of Certification – Upon training completion, operators can print proof they've been trained to OSHA standards.
Free Lifetime Renewals – CertifyMe is the only forklift training organization with free lifetime access to our resources. Since OSHA requires all forklift operators to re-certify every three years, this adds up to a huge savings over a person's career.
A Great Value – For just $59.95, our online class can save you valuable time and money.
These perks are even more appealing when you compare us with traditional forklift training courses. Those classes can't beat the affordability or convenience we provide. If you're not totally satisfied with your experience, we offer a 100 percent money-back guarantee.

Frequently Asked Questions About Forklift Certification in Texas

Still questioning how to get forklift certified in Texas? Allow us to answer a few frequently asked questions:
Do I Need a Forklift License in Texas?
Yes. OSHA requires all forklift operators in the United States to be fully trained and assessed before they begin using lifts at work. For more guidance, see OSHA standard 29 CFR 1910.178(I)(1).
How Much Does it Cost to Get a Forklift License in Texas?
CertifyMe offers comprehensive training and certification for just $59.95. Check with your employer before paying out of pocket. They're required to provide certification opportunities for employees.
Which Forklift License is Best?
It's a good idea to center your training around the forklifts your organization uses most. For instance, learning how to use a rough terrain forklift might be a waste of time if you work in a warehouse. Instead, focus your efforts on using order pickers or pallet jacks.
Is Forklift Training Really Necessary?
Yes. Many people fail to realize just how dangerous forklifts can be in untrained hands. Texas forklift accidents happen more often than you might know. Untrained workers are far more likely to be injured on the job.

Don't Delay Any Longer with Forklift Certification in Texas
To get Texas forklift certification for your workers, enroll your employees today! They'll soon have the tools and knowledge needed to be more productive and prevent accidents, and your business will be covered in the event of an OSHA audit.
If you have questions about how to get your forklift license in Texas, call CertifyMe.net today at (888) 699-4800 to speak with an OSHA expert who will help enroll your employees in OSHA compliant training in as little as an hour!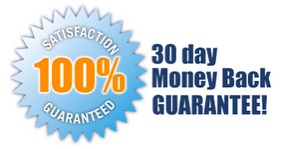 5 EASY STEPS!
Follow step-by-step instructions to get OSHA compliant!
This low-cost program can be completed anytime, anywhere!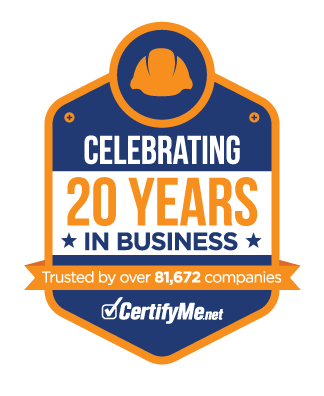 Get Started Now By Registering Your Company For Free!
FREE 3 Year Renewals
Instant Access 24/7
Print Your Proof of Training
OSHA Accepted Nationwide
*If you are an individual not currently employed by a company use your personal name in
the 'Company Name' field.