Limited Time Offer! Free Covid-19 safety course with purchase of any Forklift or Aerial Lift Certification!
Access your free Covid-19 safety course in your members area once you have completed your purchase.

Why You Need OSHA Recordkeeping Training
Does your company need an OSHA recordkeeping class? Ask yourself these questions first:
Do you find it a PAIN to keep up with OSHA recordkeeping standards?

Do you wonder if you are doing it right – or all wrong?

Do you wish you had straightforward, compliant, OSHA recordkeeping training?

Do you wish you did not have to learn about OSHA recordkeeping the hard way?
If you answer yes to any (or all) of these queries, an OSHA recordkeeping class will help you organize, streamline, and improve your overall safety program.
Suffer no more! Now you can solve your OSHA record keeping problems the easy way with our new course, "OSHA Recordkeeping for Managers and Supervisors". This training was created from a very specific need we noticed with our customers who are already enrolled in our other OSHA certification programs. OSHA recordkeeping requirements are a critical resource in relation to the following events:
Any safety-related issue

Near accidents

Injuries

Employee training

Changes to your company's safety policies

Training record renewals, transfers, etc.

Accident investigation

HR records

And much more
CertifyMe.net offers an "OSHA Recordkeeping for Managers and Supervisors" course that covers all the basics of OSHA recordkeeping. Upon completion, you'll receive an official OSHA recordkeeping certification upon successful course completion. CertifyMe.net is a recognized leader in forklift training, pallet jack instruction, manlift operation and more – and now, our OSHA recordkeeping training helps "close the loop" with all of your internal safety records.
In the event of an accident or other mishaps, OSHA requires a full record of all safety training logs. With our OSHA recordkeeping requirements, you don't have to worry filling the gaps or trying to satisfy inspector demands.

OSHA Fines for Recordkeeping Violations
OSHA fines for recordkeeping violations can be severe. OSHA's recordkeeping standards require that managers, safety supervisors, and other personnel track and document everything related to your company's safety policies. Why risk thousands of dollars in fines and penalties, simply because you weren't aware of OSHA recordkeeping requirements? In today's hyper-regulated job environment, there's simply no excuse to be in the dark about OSHA recordkeeping. That's were OSHA recordkeeping training from CertifyMe.net comes into play.
Once you and your training supervisors are done with our OSHA recordkeeping course and are familiar with OSHA recordkeeping requirements, you'll have all the required knowledge to store, access and select any training record, from any employee!
OSHA Recordkeeping Requirements
OSHA requires employers to record and report all work-related illnesses, injuries and fatalities. OSHA, employers and workers use such information to evaluate workplace safety hazards and implement protections to eliminate, or at least, reduce hazards.
OSHA has recently issued a few updates to their requirements for recordkeeping that went into effect starting January 1st, 2015. The two main OSHA recordkeeping standards updates include:
New list of industries that are exempt from keeping regular records

Expansion of list of severe work-related injuries that must be reported by covered employees.
For the first update, the list of industries was changed in regards to the basis for classification. The old list was based on the Standard Industrial Classification system and injury from the BLS from 1996-1998. The updated list now exempts industries based on the North American Industry Classification system, and injury and illness data from the BLS from 2007-2009. For low-hazard industries and companies with ten or fewer employees, OSHA recordkeeping standards don't apply.
The second update expands on the old list of severe work-related injuries that employees not exempted must report to OSHA. The updated rule maintains the requirement for employers to report all fatalities within 8 hours of the occurrence and adds a new requirement for employers to report all work-related in-patient hospitalizations, amputations, and loss of an eye within 24 hours to OSHA.
In addition, any OSHA audit requires a well-organized recordkeeping protocol, which includes:
Clearly defined training requirements

Full training records for all forklift drivers

Key dates, milestones, etc. recorded

And much more
Here's the bottom line with OSHA recordkeeping standards: you have to stay on top of everything. That's why an OSHA recordkeeping class can help. However, many companies lack the resources to do it alone. That's why CertifyMe.net is the preferred training partner for OSHA recordkeeping training and OSHA recordkeeping standards. And it all starts with our new course, "OSHA Recordkeeping for Managers and Supervisors."
Sign up today, and ensure your recordkeeping requirements are good to go!
How Do Employers Report to OSHA?
All employers need to report work-related fatalities within 8 hours as well as in-patient hospitalizations, amputations, and loss of an eye. Employers can report these incidences to OSHA either by calling their free and confidential number at 1-800-321-6742, calling your closest area office during business hours, or by using the new online form.
What Information is Required When Reporting?
CertifyMe.net knows the ins and outs of OSHA recordkeeping training. We'll show you what information is required when reporting any incident. According to current OSHA recordkeeping training requirements, these include:
Employers need to provide OSHA with this information when reporting an injury or fatality:
The name of your establishment
The location and time of the incident
The type of incident (fatality, in-patient hospitalization, amputation, or loss of an eye)
The number of employees affected by one of the or multiple incident types listed above
The names of the employee(s) affected
Your contact person and their phone number
Additional Requirements and Non-Requirements from OSHA
REQUIRED by OSHA:
Reporting an incident caused by a motor vehicle accident that occurred in a construction zone
Reporting work-related heart attacks
Reporting incident if the fatality occurred within 30 days of the incident.
Reporting incident if the in-patient hospitalization, amputation, or loss of an eye occurred within 24 hours of the incident
Non-exempt employers need to record all incidences on their own records
NOT REQUIRED by OSHA Recordkeeping Requirements:
Reporting incidences that occurred on commercial or public transportation systems
Reporting motor vehicle accidents that occurred on a public road or highway
Reporting in-patient hospitalizations that only involved observation or diagnostic testing
About Our OSHA Recordkeeping Course for Managers & Supervisors
This interactive course on OSHA Recordkeeping for Managers and Supervisors will help you comply with OSHA's Recordkeeping regulation (29 CFR Part 1904). In this training, you will discover the truth about:
Businesses that are exempt from OSHA recordkeeping requirements
The types of incidents that must be documented according to OSHA recordkeeping standards
Work-related illnesses/injuries and new cases
The three key OSHA recordkeeping forms
Timelines for OSHA record keeping
Three methods for reporting OSHA of reportable incidents
Employee rights under OSHA recordkeeping requirements, Part 1904
Other OSHA recordkeeping issues, and more
Did You Know That …?
If an employee suffers an injury falling out of his truck in the company parking lot, it is part of the work environment and you must report it, depending on OSHA recordkeeping criteria.
If a worker suffers an injury on company property outside his assigned working hours, it is reportable under OSHA record keeping requirements.
However …
If the employee suffers an illness or injury on company premises outside his assigned working hours and is performing personal tasks unrelated to their employment, this might not be reportable under OSHA recordkeeping criteria.
Confused?
Don't be! Get the FACTS. Discover the details of OSHA recordkeeping requirements. See examples of actual workplace incidents that demonstrate a manager's responsibilities in documenting and reporting.

Get OSHA Recordkeeping Training
Your employees will enjoy peace of mind on the job and fair treatment since all accidents and injuries will be well documented so OSHA can properly look into the causes and safety of the work environment.
If you fail to accurately document your records, your company will suffer with audits, fines, and penalties. Give your safety program an extra measure of protection – and future financial stability – with our "OSHA Recordkeeping for Managers and Supervisors" course!
OSHA recordkeeping training teaches employers exactly how to follow OSHA protocols to avoid investigations and fines.  Not only does it help employers protect their business and avoid trouble with OSHA but it also helps create a safer workplace and heightened well-being of the employees.
Our OSHA recordkeeping requirements complement our industrial vehicle training classes. Because all of our forklift, pallet jack and other training courses are accessible online anytime, you can always print out the most recent, up-to-date training records. Think of CertifyMe.net as the ultimate "backup disc" for all of your OSHA recordkeeping training needs!
Sign Up OSHA Recordkeeping Training with CertifyMe.net
What's more, CertifyMe.net also has a complete assortment of OSHA training certification classes to complement our forklift training and OSHA recordkeeping requirements. CertifyMe.net is the best single source for meeting and complying with all OSHA safety standards. Don't delay and get started today! Contact us for more question, or get started here! If you have any questions about our OSHA recordkeeping training, or would like to sign up with our OSHA recordkeeping class, give us a call today at 1-888-699-4800. Thanks for visiting CertifyMe.net!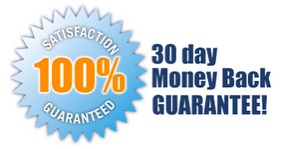 5 EASY STEPS!
Follow step-by-step instructions to get OSHA compliant!
This low-cost program can be completed anytime, anywhere!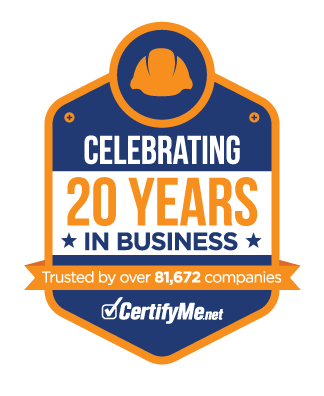 Get Started Now By Registering Your Company For Free!
FREE 3 Year Renewals
Instant Access 24/7
Print Your Proof of Training
OSHA Accepted Nationwide
*If you are an individual not currently employed by a company use your personal name in
the 'Company Name' field.