Limited Time Offer! Free Covid-19 safety course with purchase of any Forklift or Aerial Lift Certification!
Access your free Covid-19 safety course in your members area once you have completed your purchase.

About CertifyMe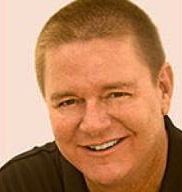 Welcome to Certifyme.net, the Industry's Leader in on-line interactive training and testing for powered material handling equipment. We offer the most complete forklift safety training available via the internet.
We provide outstanding, OSHA compliant, forklift operator training and testing for our clients and their employees.
At Certifyme.net, our goal is to provide our clients and their employees with a safer working environment. We achieve this by improving the knowledge and skills of personnel involved in the operation of forklifts. Certifyme.net staff take their training responsibilities seriously, and take pride in the reward that comes from continued customer satisfaction. Our reputation as the industry leader for on-line, skill based training has been hard earned and is important to us. Our program is recognized as the industry's leader for on-line interactive training and is recommended by several material handling equipment manufacturers and industry associations.
Our Award Winning comprehensive on-line, interactive training and testing meets the new OSHA Regulation (Standards – 29 CFR) – 1910.178.
Certifyme.net has been successfully training forklift operators, supervisors, managers, and instructors in the safe and effective operation of forklifts. Our record of achievement is based on our client's success and our ability to build a comprehensive material handling and safety training & testing program. The Certifyme.net forklift training and testing has an immediate and measurable pay off featuring:
OSHA compliant forklift operators
Reduced Worker's Compensation claims
Increased employee productivity
Reduced damage to products and facilities
Reduced maintenance costs

As an employer, you can't afford to ignore the new training rules adopted by OSHA, it could cost you up to $7,000 in penalties for EACH untrained operator.
Certifyme.net interactive forklift training and testing is the most comprehensive forklift operator training and certification package on-line. The program is designed to meet the new OSHA training requirements for new and experienced forklift operators. There are many new standards, site specific requirements, new technical information and a variety of certification and evaluation requirements.
Certifyme.net interactive forklift training contains:
Class specific forklift modules
This comprehensive on-line program explains the new training, certification, evaluation requirements, required Technical Information, Operator Rules, Practical information, and Operator Maintenance for each class of Forklifts. This on-line program can be used to train new or experienced operators under the new OSHA standards. This program meets the academic requirements for the new standards.
"Site specific" modules
Under the new OSHA standards, "site specific" training is mandatory. Each module of the "site specific" on-line program helps meet these new requirements.
On December 1, 1998 OSHA's New training rule for lift truck operators stated that the employer shall ensure that their operators of powered industrial trucks are trained, as appropriate.
All employee hired after December 1, 1999 initial training and evaluation must be completed before the employee is assigned to operate a powered industrial truck.
The "L" Paragraph of of the New OSHA Regulation (Standards – 29 CFR) – 1910.178 clearly defines that the responsibility is that of the employer.
Certifyme.net on-line interactive programming was developed by professionals who have the knowledge, training, and experience to train powered industrial truck operators and evaluate their competence.

The Solution
Our on-line interactive training program was designed to fit your budget. We've worked hard to ensure that your operators are provided the training that is required.
The bottom line is, Certifyme.net will bring your business
within OSHA compliance.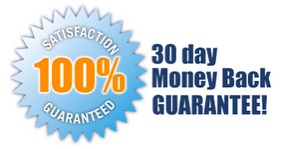 5 EASY STEPS!
Follow step-by-step instructions to get OSHA compliant!
This low-cost program can be completed anytime, anywhere!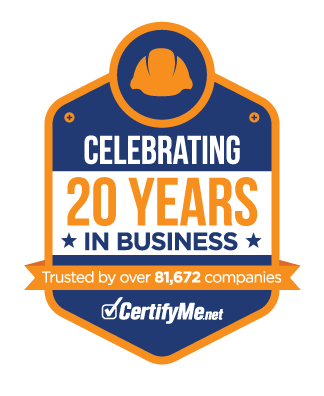 Get Started Now By Registering Your Company For Free!
FREE 3 Year Renewals
Instant Access 24/7
Print Your Proof of Training
OSHA Accepted Nationwide
*If you are an individual not currently employed by a company use your personal name in
the 'Company Name' field.