Limited Time Offer! Free Covid-19 safety course with purchase of any Forklift or Aerial Lift Certification!
Access your free Covid-19 safety course in your members area once you have completed your purchase.

Get Arlington Forklift Certification and Training
(Updated July 2020)
100% OSHA Compliant Forklift Certification in Arlington | Easy | Affordable | Sign up with CertifyMe.net Today!
Located between Dallas and Ft. Worth, Arlington, TX is one of the country's fastest-growing cities and home to tons of cultural and entertainment destinations. If your Arlington company hires powered industrial truck drivers, forklift certification will provide you with OSHA compliance, peace of mind, and a safer workplace!
Why do companies choose CerifyMe.net for their Arlington forklift certification?
Online convenience – gain compliance from anywhere!
Affordable prices
Lifetime support
Free renewal training
And much more
Course Offerings for Forklift Certification in Arlington
Our standard Arlington forklift certification packages are just $59.95 each!
Warehouse Forklifts – Forklift Certification in Arlington for Class 1, 4 and 5 Forklift Certifications
Class 1: Electric Motor Rider Trucks
Class 4: Internal Combustion Engine Trucks – Cushion (Solid) Tires
Class 5: Internal Combustion Engine Trucks – Pneumatic Tires
Learn more about our warehouse forklift course here 
Pallet Jacks & Order Pickers – Class 2 & 3 Forklift Certifications for Arlington
Class 2: Electric Motor Narrow Aisle Trucks
Class 3: Electric Motor Hand or Hand/Rider Trucks
Learn more about our pallet jack certification here
Rough Terrain Forklifts – Complete Certifications for Class 7 Forklift Certifications
Class 7: Electric and Internal Combustion Engine Tractors (includes Rough Terrain and construction lifts Arlington and throughout Texas)
Learn more about our rough terrain forklift course here.
Qualified Trainer/Evaluator Certification – Arlington Forklift Certification: only $149.00
What's more, our Arlington forklift certification is available in both English and Spanish! Sign up and register your company today!
Arlington employers are responsible for ensuring their employees are trained to the latest OSHA forklift safety standards. CertifyMe.net, the leader in online training, provides forklift certification in Arlington for anyone who needs it. Sign up today for Arlington forklift certification! It's the best move your company can make to ensure compliance and improve your safety program.
With affordable prices, lifetime support, and free renewal training, we're the preferred source for Arlington forklift certification!

Reasons to Sign up for Arlington Forklift Certification
Employers are constantly looking for potential employees with forklift certification in Arlington, TX, and responsible for training and certification.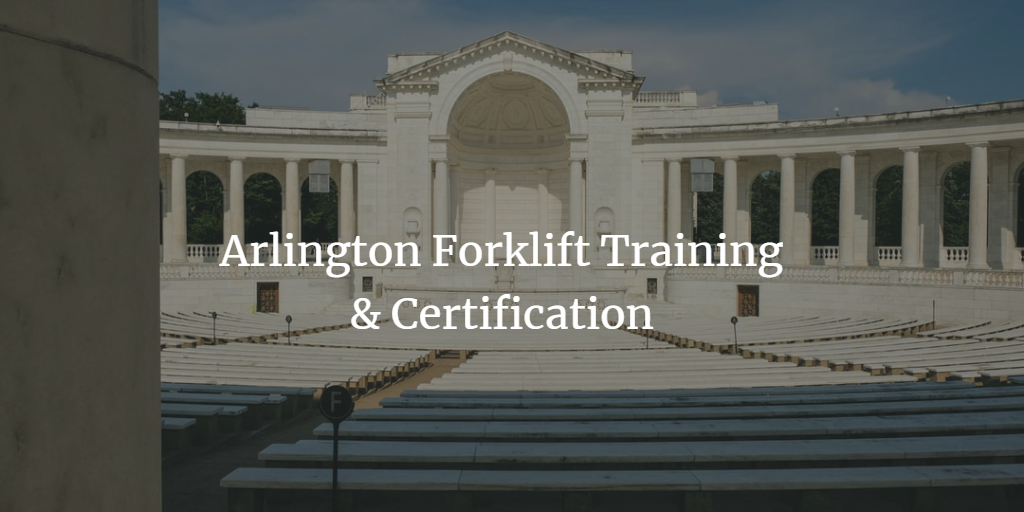 The problem is, Arlington forklift certification is a tricky subject for many employers. What are the most recent OSHA safety rules? Can my company provide compliant training for an affordable price? You have questions – and CertifyMe.net has the answers!
Our Arlington forklift certification offers affordable prices, so you can fit your safety training into any budget. Plus, we're here to offer lifetime support with any questions or concerns. And with online convenience, your employees complete their forklift certification in Arlington whenever and wherever it's most convenient for them!
Where to Get Forklift Certification in Arlington TX
While you can get your forklift certification in Arlington, TX individually, there are also a number of employers that offer forklift training in Arlington. CertifyMe.net offers a wide variety of programs for businesses to offer onsite training to their employees, both for small companies and companies with multiple locations.
What's more, we also offer free renewal training for your Arlington forklift certification. After three years, your employees require refresher training and new forklift licenses. We have you covered!
With a reliable internet connection and some spare time, your workers can get their Arlington forklift certification in no time at all!

Arlington Forklift Certification
If your company needs forklift training, we can help. Find out how CertifyMe.net can get you certified and help your company with all of your Arlington forklift certification needs.
We're here to help with your forklift certification in Arlington. CertifyMe.net helps companies all across Arlington, Texas, and the United States with their forklift safety training programs. You can't afford to skip your firm's safety requirements. Let CertifyMe.net take care of your Arlington forklift certification needs. It's never been easier to get your employees OSHA compliance – contact us today to find out how!
Thinking about forklift certification in a different Texas city? Learn more about Texas Forklift Training!
For any questions about Arlington forklift certification, call us at 1-888-699-4800. Thanks for visiting CertifyMe.net, your #1 source for forklift certification in Arlington.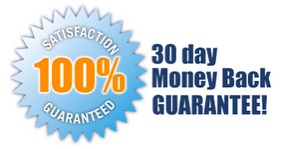 5 EASY STEPS!
Follow step-by-step instructions to get OSHA compliant!
This low-cost program can be completed anytime, anywhere!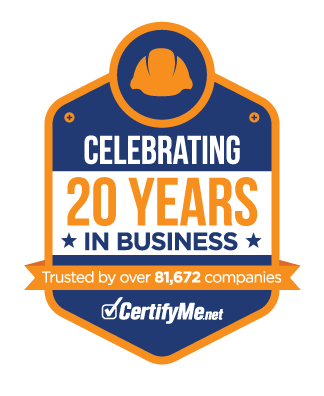 Get Started Now By Registering Your Company For Free!
FREE 3 Year Renewals
Instant Access 24/7
Print Your Proof of Training
OSHA Accepted Nationwide
*If you are an individual not currently employed by a company use your personal name in
the 'Company Name' field.