Bakersfield Forklift Certification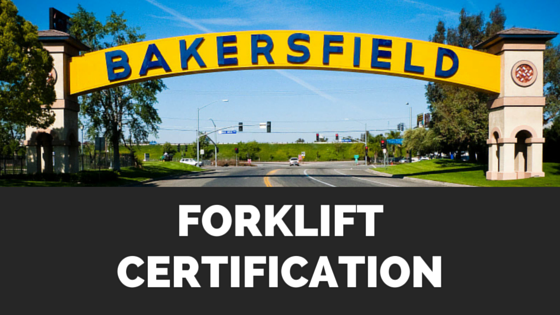 Bakersfield is a city in Southern California and is about 100 miles north of Los Angeles. Although the name may not sound familiar, Bakersfield is the ninth largest city in California and the 52nd largest city in the U.S. It is a bustling place with thousands of happy residents. If you're considering making the move, you'll be happy to know that the jobs are plentiful. Bakersfield has a diverse economy, with oil production being its biggest industry. You will also find that agriculture, natural gas, aerospace, manufacturing, distribution, and food processing to be industries that are always looking for new employees.
Due to the type of industries that make up much of Bakersfield's economy, forklift jobs are especially easy to come by. And because forklift certification only takes about one hour to complete, choosing a forklift career is going to be one of the best, easiest, and quickest ways to land a job and start working in Bakersfield.
What Sort of Bakersfield Forklift Jobs Are Available?
Forklift operators with a Bakersfield forklift certification have a wide array of job opportunities that range in a number of industries and working environments. Some examples of the positions you can apply for include Forklift Operator, Forklift Mechanic, Forklift Operator Trainer, Warehouse Manager, Project Manager, and more.
Here are some of the most recent job openings posted on Indeed for forklift workers:
Production Operator with Jim's Supply Company Inc.
Lift Truck Operator with Bolthouse Farms
Unload Associate with Lowe's
Loader Operator with CEMEX
Retail Warehouse Associate with Harbor Freight Tools USA Inc.
Warehouse Worker/Forklift Operator with US Cold Storage
Besides Bolthouse, another large company that is always open to new applicants is Nestle. They are one of the largest food and beverage companies in America and would make a great employer. You can also check out this recently published article on 131 companies hiring in Bakersfield.
It's true that forklift certification in Bakersfield opens the door to so many career opportunities and gives workers the chance to move up within a company as they grow. So how do you obtain a forklift certification? The good news is that it is fast, easy, and convenient with CertifyMe.net. Our online programs can be completed in only about 60 minutes, from anywhere you have an internet connection, and they are 100% OSHA-compliant. We offer three different classes so you can customize your training to the specific equipment you'll be using. And each program costs only $49.95!
Are you ready to make a new life in Bakersfield and enjoy a successful career? Start your forklift training in Bakersfield right now!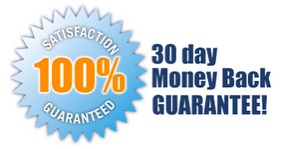 5 EASY STEPS!
Follow step-by-step instructions to get OSHA compliant!
This low-cost program can be completed anytime, anywhere!

Get Started Now By Registering Your Company For Free!
FREE 3 Year Renewals
Instant Access 24/7
Print Your Proof of Training
OSHA Accepted Nationwide
*If you are an individual not currently employed by a company use your personal name in
the 'Company Name' field.