Limited Time Offer! Free Covid-19 safety course with purchase of any Forklift or Aerial Lift Certification!
Access your free Covid-19 safety course in your members area once you have completed your purchase.

Dallas Forklift Training and Certification
Get Your Employees Dallas Forklift Certified Today!

Your Workers Can Complete Our OSHA Compliant Forklift Certification in About an Hour.  
Dallas is home to businesses that are among the country's prestigious Fortune 500 companies. These include some of the nation's top manufacturing businesses, all of which compete for forklift operators who have been certified by OSHA-approved trainers such as CertifyMe.net to move and manage their cargo, control inventory, and make their operations run smoothly. All area employers need to be aware that Dallas forklift certification is required for all drivers, since it's illegal for unlicensed to operate powered industrial trucks.
CertifyMe.net has Dallas forklift certification classes for businesses of all sizes and across all industries. If you have lift operators who need to sharpen their skills or acquire safety training, you've come to the right place!
We help everyone from beginners to veteran forklift operators learn about important OSHA safety guidelines. It's all included in our Dallas forklift certification training, so sign up today with CertifyMe.net!

How Dallas Forklift Certification Can Benefit Your Company
There are lots of ways that having your drivers receive forklift certification from a reputable company like CertifyMe.net can benefit your business. Here are just some of the many advantages you and your workers will enjoy after they've completed our forklift training in Dallas:
1. Workplace Safety
Dallas forklift certification was designed to keep workers safe by reducing the number of forklift accidents that occur every year. According to OSHA, there are approximately 85 fatalities annually due to accidents involving forklifts. You can reduce the chances of worker injuries and fatalities drastically by having them complete Dallas forklift training. Once they've received their forklift certification in Dallas, you'll have more responsible forklift drivers and a safer workplace.
2. Increased Productivity
After your operators complete our OSHA-approved forklift training program, they'll operate the equipment with more confidence, which translates to improved productivity and employee morale. You can also minimize the risk of forklift accidents that otherwise cause property or equipment damage.
3. OSHA Compliance
Dallas forklift certification is critical for safety. If there's an accident or injury related to forklifts at your workplace, OSHA will conduct an investigation. If your employee training records don't show proof of their having been properly trained and certified, the result can be severe fines and penalties. Protect your company and your employees by having your operators receive forklift certification training in Dallas from CertifyMe.net!
There are plenty of reasons to receive your forklift training in Dallas. Safety is number one, but certification can also help improve your company's overall compliance with OSHA's workplace regulations. Keep reading if you're interested in learning more about how Dallas forklift certification can improve your company's safety and productivity.
Reasons to Choose CertifyMe.net for Dallas Forklift Training
Certified operators are essential to maintain a safe work environment, and it starts with Dallas forklift certification from CertifyMe.net. When you partner with us to certify your forklift operators, you've chosen the best training available. Here are more reasons why our certification programs can't be beat:
1. Our Online Forklift Training Is Fast.
All of our training materials are online 24/7, and can be accessed using a smartphone, tablet, or desktop or laptop computer from anywhere there's an internet connection. And, our Dallas forklift certification training can be completed in about an hour. Plus, there are no time restrictions, so students can work at their own pace.
2. Our Pass Rate Is 100%.
CertifyMe.net's coursework can be repeated as many times as necessary without penalty. Most of our students pass the exam the first time. But, our exam is open-book. If students are unsure of an answer, they can refer to the training materials at any time during the test.
3. Our Training Is 100% OSHA-Compliant.
When your operators complete our OSHA-approved Dallas forklift certification program, you can reap the benefits of a safe, productive workplace. Here, your forklift operators can follow OSHA guidelines, and you won't have to worry about compliance violations.
4. Our Training Is Affordable.
Our forklift operator training program provides an economical alternative to offsite options. It includes training materials that can be accessed remotely, so you won't have to buy textbooks or videos. With our program, you won't have to pay to send workers offsite to complete their forklift certification training, either. The bottom line: when your forklift operators are trained by CertifyMe.net, there's no need to spend a lot of money.
5. Our Online Training Is Convenient.
When you use CertifyMe.net to certify your forklift operators, there's no need for them to take off time from work to travel to and from an offsite training facility. Your employees can instead complete the training at any time or place that's convenient – during a lunch break, at a coffee shop, at home, or anywhere else an internet connection is available.
6. Forklift Certifications Are Immediately Available.
After completing our forklift training, temporary lift operator cards can be immediately downloaded and printed. Thus, there's no need to wait for operator certifications to arrive in the mail. We provide an original laminated forklift certification card, too. A laminated certification card is mailed within five to seven days after successful completion of our training program.
7. Recertification Training Is Available Free of Charge.
OSHA requires forklift operators to be recertified a minimum of every three years. When you have your workers trained by CertifyMe.net, refresher training is free for life.
8. We Are a Forklift Certification Training Leader.
CertifyMe.net is a trusted provider of forklift certification training. We have provided forklift safety training for over two decades. To date, over 28,000 companies have used our certification training program to teach their workers about forklift safety.
If there are untrained operators on your payroll, it's important to have them trained and certified as soon as possible. In as little as an hour or so, you'll have a safer, more productive workplace. Protect your business and your workers from OSHA penalties and fines by enrolling them in our Dallas aerial lift certification now!
What's Covered in Our Dallas Forklift License Classes?
To comply with OSHA's requirements for Dallas forklift operator certification, employers need to have their driver successfully complete a forklift training program that includes formal classroom-style instruction. Students also need to pass a written exam and a "hands on" driving skills evaluation to demonstrate they can safely operate forklifts.
Here are some of the topics covered in our Dallas online forklift certification:
Forklift controls and operating instructions
Vehicle load capacity and stability
Maneuvering around fixed obstacles
Load handling and balancing
Recognizing and avoiding jobsite hazards
Performing equipment inspections
Driving when pedestrians are present
Maneuvering through narrow aisles and other close environments
With CertifyMe.net, you pay only for what you need. Each online course we offer is sold separately, which saves your company time and money. Also, all of our classes are available in both English and Spanish.
In addition, we offer OSHA-approved training for several types of forklifts, including:
Warehouse Forklifts: Classes 1, 4, and 5
Pallet Jacks and Order Pickers:Classes 2 and 3
Rough Terrain Forklifts:Class 7
If you want your workers to get Dallas forklift certification to operate lifts in your workplace, sign them up today! Your employees will soon be equipped with the tools and knowledge they need to be more productive and prevent accidents, and you'll be covered in the event of an OSHA audit or investigation.
Dallas Forklift Certification and Training FAQs
Here are answers to common questions about forklift certification and training in Dallas.
Q: How do you get forklift certification in Texas?
A: CertifyMe.net offers a five-step process to earn forklift certification in Texas:
Register your company in our online forklift certification program.
Enroll your worker in the program.
Ensure the worker logs in to the program and accesses and reviews all learning materials.
When the worker is ready, he or she can complete our online test.
Upon successful completion of the test, the worker can print their forklift license.
Once a worker becomes an OSHA-compliant forklift operator, their license will stay active for three years. As an employer, it is your responsibility to ensure your forklift operators' licenses do not lapse. However, recertification training is available that makes it simple for forklift operators to keep their license up to date.
Q: Is online forklift certification in Dallas legitimate?
A: Absolutely! CertifyMe.net's Dallas forklift certification program is OSHA-approved. We also continuously track OSHA regulations and update our program accordingly.
Q: How much does forklift certification in Dallas cost?
A: Our forklift operator training classes cost $59.95 each, with the exception of our Trainer certification program, which is $149.
Learn More About Dallas Forklift Certification from CertifyMe.net
Do you still have questions about our online forklift operator certification and training classes? Contact CertifyMe.net online or call us today at (888) 699-4800 to speak with one of our OSHA experts.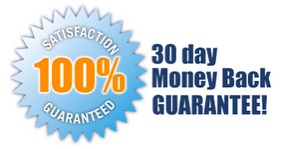 5 EASY STEPS!
Follow step-by-step instructions to get OSHA compliant!
This low-cost program can be completed anytime, anywhere!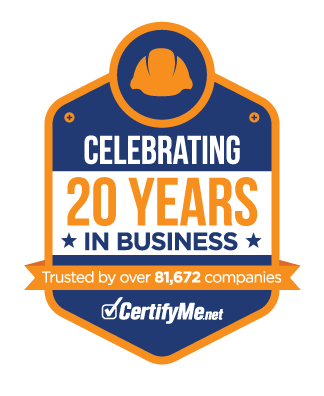 Get Started Now By Registering Your Company For Free!
FREE 3 Year Renewals
Instant Access 24/7
Print Your Proof of Training
OSHA Accepted Nationwide
*If you are an individual not currently employed by a company use your personal name in
the 'Company Name' field.