El Paso Forklift Training and Certification
El Paso Forklift Certification

As El Paso continues to grow, more and more forklift operators are required to staff warehouses, distribution centers, and other facilities. If your company needs forklift certification in El Paso, look no further than the leader in OSHA compliant training: CertifyMe.net.
With a full selection of courses, affordable prices and other benefits, we're the preferred training resource for employers throughout the city. Sign up for El Paso forklift certification today!

Forklift Certification in El Paso
With OSHA approved training from CertifyMe.net, the leader in online forklift certification, your company will enjoy forklift certification in El Paso. El Paso's strategic location makes it an international transportation center, and many forklift operators are required to provide infrastructure support!
If you are considering getting forklift certification in El Paso, don't hesitate any longer. The city's quality of life comparison between other cities means many operators are looking for work – and as an employer, you have to provide training.  And you need to provide OSHA compliant instruction and skills evaluations. This is an important consideration if you have need forklift certification in El Paso – and CertifyMe.net can help!
Getting El Paso forklift training has a lot going for it. Far Your company becomes compliant in no time. If you're ever investigated for accidents or injuries, OSHA will demand employee training records. Do you have all your training taken care of? If not, CertifyMe.net is the smart, affordable option for forklift certification in El Paso!
Employment Opportunities with El Paso Forklift Training
Among the top ten employers for individuals with forklift training in El Paso are the City of El Paso, the El Paso, Socorro and Ysleta independent school districts, Fort Bliss, Walmart and the University of Texas. All of these types of employers employ staff with forklift training El Paso. These are just some of the companies and institutions located in the city. Here's the bottom line with El Paso forklift certification: employers are ultimately responsible for training and compliance.
If you're not sure where to turn, or unsure about current OSHA guidelines, you're not alone! CertifyMe.net will show you how to get El Paso forklift certification the most affordable, hassle-free way!
There are also many other great nearby cities to get your forklift operators card. Learn more about Texas forklift certification.

Get El Paso Forklift Training with CertifyMe.net!
CertifyMe.net offers three different training packages, all designed to offer full OSHA compliance, a full understanding of safety regulations, and promote a safer, more productive work environment.
We have the following training courses, ideal for anyone looking for forklift jobs in El Paso, TX:
Warehouse Forklifts – Classes 1, 4 & 5
Pallet Jacks & Order Pickers – great for warehouse jobs in El Paso, TX
Rough Terrain Forklifts – looking for an outdoor forklift job in El Paso? This course is for you.
Qualified Trainer/Evaluator Certification
All CertifyMe.net courses are available in English and Spanish, which is big advantage in El Paso. Visit our pricing page to learn more about our El Paso forklift certification and training courses. Thanks for considering CertifyMe.net for your forklift certification in El Paso!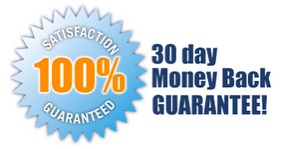 5 EASY STEPS!
Follow step-by-step instructions to get OSHA compliant!
This low-cost program can be completed anytime, anywhere!

Get Started Now By Registering Your Company For Free!
FREE 3 Year Renewals
Instant Access 24/7
Print Your Proof of Training
OSHA Accepted Nationwide
*If you are an individual not currently employed by a company use your personal name in
the 'Company Name' field.