Limited Time Offer! Free Covid-19 safety course with purchase of any Forklift or Aerial Lift Certification!
Access your free Covid-19 safety course in your members area once you have completed your purchase.

How to Earn Your Forklift Certification in El Paso Online
Need forklift certification in El Paso? We offer OSHA Compliant Training for the Lone Star State
El Paso has seen exponential growth over the last decade. With growth comes increasing demand for certified forklift operators. Whether you run a warehouse, distribution center, or construction site, lift operators must earn their forklift certification in El Paso before beginning work – it's the law. 
Sign up for our forklift certification in El Paso, TX today and enjoy the following benefits:
Comprehensive OSHA compliance

Free renewal training every three years

Affordable rates

Convenient online access 

Stellar customer service

And much more
Course Pricing for Our Forklift Certification in El Paso
CertifyMe.net offers three different training packages, all designed to offer full OSHA compliance, a complete understanding of safety regulations, and promote a safer, more productive work environment.
We have the following training courses available for anyone seeking their forklift certification in El Paso:
Warehouse Forklifts – Classes 1, 4 & 5 – $59.95
This includes:
Class 1: Electric Motor Rider Trucks

Class 4: Internal Combustion Engine Trucks – Cushion (Solid) Tires

Class 5: Internal Combustion Engine Trucks – Pneumatic Tires
This course is ideal for any worker, whether they are just starting out or have a ton of experience. Learn to avoid common warehouse accidents and leverage your lift to be as efficient and as productive as possible. 
Learn more about our warehouse forklift course here.
Pallet Jacks & Order Pickers – $59.95
This includes:
Class 2: Electric Motor Narrow Aisle Trucks

Class 3: Electric Motor Hand or Hand/Rider Trucks

Get certification for your warehouse and distribution center employees.
Limit the risk of pallet jack accidents while learning to use these incredible machines as effectively as possible. Order pickers can especially benefit from this useful course.
Learn more about our pallet jack certification here.
Rough Terrain Forklifts and Construction Forklifts – $59.95 
Class 7: Electric and Internal Combustion Engine Tractors
This Class 7 El Paso forklift certification course covers outdoor usage of both electric nd internal combustion engine tractors.
Learn more about our rough terrain forklift course here.
Qualified Trainer/Evaluator Certification – $149
Eager to bring forklift training in El Paso in-house? Our Train the Trainer course is the ideal way to do so. Designate and train employees to oversee all future training opportunities in your organization. Learn more about our Train the Trainer course here.
All individual courses start at $59.95, while the trainer course is just $149.95. At these affordable prices, you can let CertifyMe.net take the worry of forklift certification out of your hands while you focus on other aspects of training your employees.

Why El Paso Forklift Certification Matters
El Paso employers who hire forklift operators are required to follow safety regulations as set by the Occupational Health and Safety Administration. Failure to do so may result in expensive fines and penalties. The risk of a dangerous accident goes up, too, when employees fail to earn their El Paso forklift certification.
OSHA forklift certification in El Paso, TX protects your organization and your team. With the right training, forklift operators will know how to use their equipment as safely and as productively as possible. Without such training, accidents become inevitable. Take the safe route and make sure everyone earns their forklift certification in El Paso, TX before they begin work.
Begin Forklift Training in El Paso Today
If you're an employer who hires forklift operators in El Paso, it's in your company's best interest to ensure all operators are properly trained and certified before they begin work. The forklift training courses available via CertifyMe.net are in compliance with OSHA regulations and teach operators everything they need to know to safely and effectively leverage this technology. 
Take control of your future with forklift certification in El Paso. Our convenient online training opportunities can help you avoid expensive OSHA fines while making your work environment safer for everyone. Not sure where to begin? Contact our team online or give us a call at 1-888-699-4800.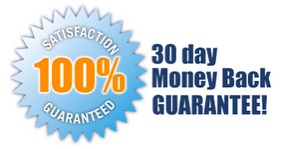 5 EASY STEPS!
Follow step-by-step instructions to get OSHA compliant!
This low-cost program can be completed anytime, anywhere!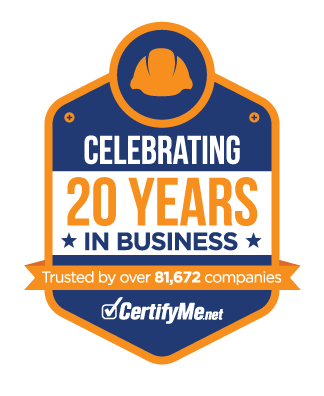 Get Started Now By Registering Your Company For Free!
FREE 3 Year Renewals
Instant Access 24/7
Print Your Proof of Training
OSHA Accepted Nationwide
*If you are an individual not currently employed by a company use your personal name in
the 'Company Name' field.