Limited Time Offer! Free Covid-19 safety course with purchase of any Forklift or Aerial Lift Certification!
Access your free Covid-19 safety course in your members area once you have completed your purchase.

Reno Forklift Certification 100% Online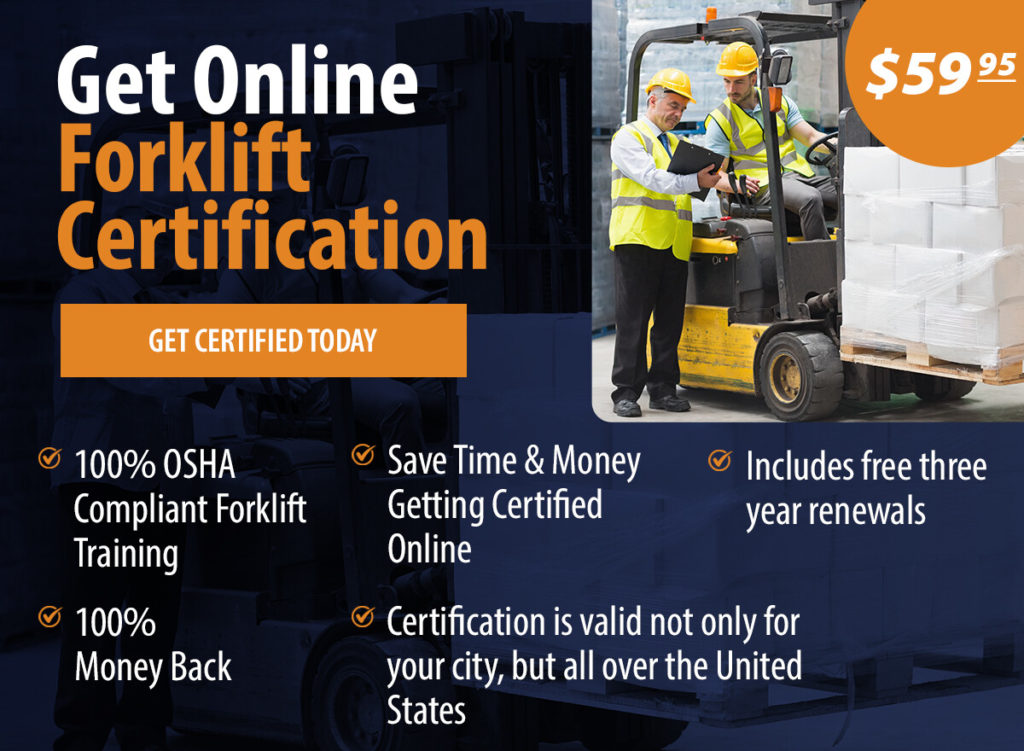 At CertifyMe.net, we offer online forklift certification courses for $59.95. Completing our courses means employees are certified to operate a forklift in Reno and nearby Sparks, Carson City, Fernley, North Lake Tahoe, Sun Valley, and around the country. Reno forklift certification is now OSHA-accepted, accessible, and affordable.
How to Get Forklift Certified Online in Reno
To get employees forklift certified online in Reno with CertifyMe.net, all that's needed is Wi-Fi or internet. The courses are available 24/7; employees can take them whenever they have time. There is no longer a need for your employees to attend in-person training courses. The steps include:
Register – Create an account to register your employees for classes.
Pick the class – Our classes are classes 2 & 3 (pallet jacks & order pickers), class 7 (rough terrain forklifts), and 1,4 and 5 (warehouse forklifts). To become a certified forklift supervisor, trainer, or evaluator, we offer forklift trainer certification.
Take the online course anytime- Employees can complete their online training anytime. Classes are available 24/7.
Take an online written test – Employees must pass an online written test that they can take over until they pass it.
Hands-on evaluation – An onsite employee gives hands-on evaluation. Check out our "Train the Trainer" course if you don't have a qualified onsite worker. This course ensures you have employees who can train others and give the evaluation.
Once the course and evaluation are done, by OSHA standards, your worker is a certified forklift operator. They can operate a forklift in Reno and any business nationwide. Employees can print their forklift certification straight from our website.

Why Choose CertifyMe.net for Reno Forklift Certification
Reno forklift operators must be trained based on OSHA requirements. Having workers who aren't trained correctly can be fatal, or a company could suffer a hefty fine from OSHA. Our Reno forklift certification online courses come with lots of advantages:
24/7 access – Because forklift training classes are available online 24/7, employees can take them at any time, anywhere there's internet or Wi-Fi.
Simple and fast – One hour is needed to complete the course. The course can be taken from a mobile device. Forklift certification in Reno is quick and easy.
Proof of training – Proof of forklift certification training can be printed from our website.
Free three-year renewals – Forklift operators must be evaluated every three years according to OSHA standards. The only company that offers lifelong access to their training courses is CertifyMe.net, which lets workers review their courses anytime.
Affordable – $59.95 is all that's needed to take our one-hour forklift training course.
For forklift certification in Reno, there's no one better than CertifyMe.net. We offer lifetime access, affordable online forklift certification classes, and a 100% money-back guarantee. Look at our reviews and see what others are saying about our courses.
Frequently Asked Questions About Forklift Certification in Reno
Do you still need to figure out forklift certification training in Reno? These questions and answers should remove any hesitation about registering for our courses.
What are OSHA's Requirements for Forklift Operators?
For forklift operators, OSHA requires employers to ensure they are trained and evaluated.
How Do I Get Forklift Certification Training?
CertifyMe.net makes Reno forklift certification easy and affordable with online training courses. The employer is responsible for guaranteeing their workers are certified forklift operators based on OSHA standards.
Can a Forklift Accident be Fatal?
Yes, there can be deaths due to a forklift accident. Employees must get certified training before operating a forklift to prevent these accidents.
Register Today at CertifyMe.net
OSHA-compliant forklift certification is low-cost and simple with CertifyMe.net. To learn more about our online training courses in forklift operations, call us or visit our website to register your business.

Register Today at CertifyMe.net
Forklift certification in Reno can make or break your business. If you want to rise to the cream of the crop among Reno companies, offer forklift certification training to your team. Then, your workers can become OSHA-compliant forklift operators. Furthermore, your company can boost its chances of achieving its short- and long-term goals. 
CertifyMe.net can help your Reno business provide forklift certification across your workforce. We even offer renewal training, so your forklift operators can get recertified every three years. To learn more about our forklift certification programs or to enroll your workers in one of our programs, please contact us online or call us today at 1-888-699-4800.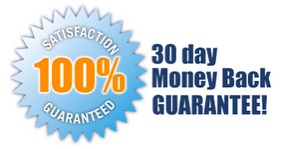 5 EASY STEPS!
Follow step-by-step instructions to get OSHA compliant!
This low-cost program can be completed anytime, anywhere!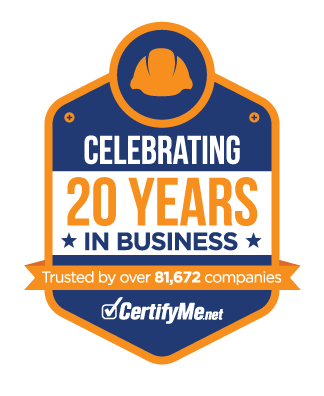 Get Started Now By Registering Your Company For Free!
FREE 3 Year Renewals
Instant Access 24/7
Print Your Proof of Training
OSHA Accepted Nationwide
*If you are an individual not currently employed by a company use your personal name in
the 'Company Name' field.