Limited Time Offer! Free Covid-19 safety course with purchase of any Forklift or Aerial Lift Certification!
Access your free Covid-19 safety course in your members area once you have completed your purchase.

Enroll Your Workers in Forklift Certification in Reno, Nevada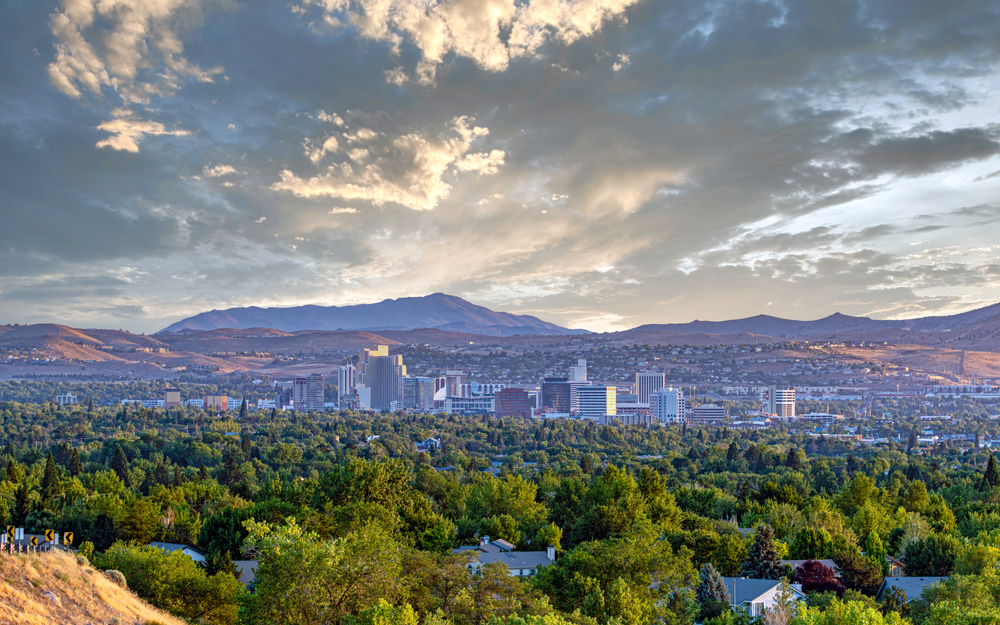 Seamless Forklift Training in Reno, Nevada Is Available from CertifyMe.net
Reno is commonly referred to as "The Biggest Little City in the World." It has a thriving casino and tourism industry. Yet, many Reno businesses require OSHA-approved forklift operators as well. CertifyMe.net is a top choice for forklift certification in Reno, Nevada. We provide multiple options for forklift training in Reno, Nevada. And, each one is backed by our team of Reno forklift certification experts. 
It can be tough to find quality forklift certification in Reno. Fortunately, CertifyMe.net has you covered. We provide forklift certification that is:
Compliant with the most up-to-date OSHA requirements

Intended for workers across all industries

Accessible 100% online
CertifyMe.net has been providing the best OSHA forklift certification training programs for over two decades. We are committed to helping Reno businesses and others across the United States promote forklift safety. As such, we will do everything in our power to help you educate your workers about OSHA forklift safety mandates. That way, your workers can quickly become OSHA-approved forklift operators who can help your company thrive. 
Explore our offerings for forklift certification in Reno today. From here, you can discover which of our certification options meet the needs of your business and its workforce. 
If You Need Forklift Training in Reno, Nevada, Make the Right Choice — CertifyMe.net 
CertifyMe.net is proud to provide the following forklift certification options in Reno, Nevada. 
Forklift Certification in Reno, Nevada for Warehouse Forklifts: Class 1, 4, and 5 Powered Industrial Trucks 
Class 1: Electric Motor Rider Trucks 

Class 4: Internal Combustion Engine Trucks – Cushion (Solid) Tires 

Class 5: Internal Combustion Engine Trucks – Pneumatic Tires  
Learn more about our warehouse forklift course.
Forklift Certification in Reno for Pallet Jacks & Order Pickers: Class 2 & 3 Lifts  
Class 2: Electric Motor Narrow Aisle Trucks 

Class 3: Electric Motor Hand or Hand/Rider Trucks 
Learn more about our pallet jack certification.
Forklift Certification in Reno for Construction & Heavy Duty Work: Rough Terrain Forklifts 
Class 7: Electric and Internal Combustion Engine Tractors (for Rough Terrain and Construction Lifts)
Learn more about our rough terrain forklift course.
These courses are available for $59.95 apiece. 
Along with the aforementioned courses, we provide a Train the Trainer program for $149.00. This program lets you teach an employee about all aspects of forklift certification. After the program is completed, this employee can serve as an OSHA-approved forklift certification trainer for your staff.  
We encourage you to read our course catalog. If you have questions about our forklift certification offerings, we're here to answer them, too. 

Why Do You Need to Get Started with Forklift Certification in Reno Right Away?
Forklift certification is not optional. Rather, workers who use a pallet jack or other type of forklift must have OSHA-approved forklift certification. Workers who lack the proper certification are prone to forklift mistakes. They can inadvertently put themselves or others in harm's way. These workers can also cause their employers to suffer OSHA penalties. 
There is no need to put your employees or business at risk. Instead, choose CertifyMe.net for forklift certification in Reno. We can help you get your workers OSHA-certified right away. 
With OSHA-certified forklift operators at your disposal, your business can focus on what's most important: maintaining a safe, efficient workspace. Your forklift operators can complete tasks without endangering others. Also, your company is well-equipped to optimize its productivity. 
Don't Delay — Sign Your Workers Up for Forklift Certification in Reno Today
Forklift certification in Reno can make or break your business. If you want to rise to the cream of the crop among Reno companies, offer forklift certification training to your team. Then, your workers can become OSHA-compliant forklift operators. Furthermore, your company can boost its chances of achieving its short- and long-term goals. 
CertifyMe.net can help your Reno business provide forklift certification across your workforce. We even offer renewal training, so your forklift operators can get recertified every three years. To learn more about our forklift certification programs or to enroll your workers in one of our programs, please contact us online or call us today at 1-888-699-4800.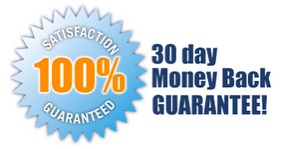 5 EASY STEPS!
Follow step-by-step instructions to get OSHA compliant!
This low-cost program can be completed anytime, anywhere!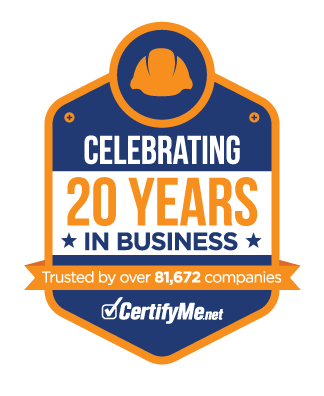 Get Started Now By Registering Your Company For Free!
FREE 3 Year Renewals
Instant Access 24/7
Print Your Proof of Training
OSHA Accepted Nationwide
*If you are an individual not currently employed by a company use your personal name in
the 'Company Name' field.