Indianapolis Forklift Training and Certification
Forklift certification and training in Indianapolis can change your career – and your life!
Indianapolis is one of the fastest growing cities in America, and is nominated by Forbes as one of the best "downtown" cities. Many people don't think of Indianapolis as a major metropolis when compared with Houston or New York, but there are definitely businesses looking for qualified people with the proper forklift certification, but many people don't know how to start a new career. Indianapolis is becoming more fast paced all the time, boasting new nightlife, attractions, dwellings, and, of course, workplaces. Companies big and small are setting their sights on the city of change – and if you're ready to get your Indianapolis forklift certification, you're ready to advance in a career that can change your life!

For those with forklift certification in Indianapolis, forklift operator jobs are available. If you're ready to work behind the scenes and handle heavy equipment with care while enjoying great benefits and a quality work environment, Indianapolis employers are hiring. Check out some of the jobs below for folks who have the proper forklift certification Indianapolis.
Why You Need a Forklift Certification in Indianapolis
The sky's the limit when you have the right Indianapolis forklift certification. Indianapolis employers are looking for people who have the right skillset, the right attitude – and above all else, the right forklift training. Indianapolis is an ever growing city, and employers need to know they're bringing on people who are the best of the best and can grow with the company and the changing financial climate.
Another reason why employers are looking for trained and certified operators is because properly trained employees are the best protection against accidents that can cause injuries, fatalities, and costly damage. By getting your forklift certification Indianapolis, you can protect your life on the job and provide employers with a safer, more efficient workplace.
CertifyMe.net helps potential hires just like you who are looking for the right forklift certification. Indianapolis can be a great place to work, and you can be sure that with the right certification, you're getting ahead!
Indianapolis Forklift Jobs
With a forklift certification in Indianapolis, you qualify for many different jobs involving forklifts, and can apply to the best jobs in your area. Some of the job titles you will qualify for include forklift operator, forklift mechanic, dock worker, warehouse employee, construction worker, special events worker, and more.
Indianapolis is also full of many large companies that hire forklift operators with their Indianapolis forklift certification. A prime example of a company in need of a forklift operator is Nestle Waters North America, a name that needs no introduction. Head over to their website, and browse through their job openings to see if any match your skills and qualifications. Nestle is located in many major US cities and is always looking for good people with the right Indianapolis forklift certification.
Another company who is constantly on the lookout for trained forklift operators in Indianapolis is Bay Insulation of Indiana Inc. They need equipment workers to move, lift, and transport supplies to meet the needs of their customers. And they need dedicated employees like you to ensure these handling practices are done safely and with care.
Goodwin Company Inc. is another great company that often hires forklift operators with forklift certification Indianapolis. A career at Goodwin can be great for someone who has the proper forklift training. Indianapolis' Goodwin website features careers for employees with forklift certification. Check out Indianapolis' Goodwin's website.
If you've always wanted to work for a large, nationally-known company, look into the job opportunities at AAA. The AAA Cooper Transportation company is also looking for forklift operators who are ready to join their ever growing company. If you have forklift certification in Indianapolis, visit the AAA Cooper website.
If you're an employer at any of these top companies, or any other local business, you also need to look into quality forklift certification in Indianapolis for your employees. According to OSHA, it is your responsibility to provide training for your operators, and to ensure each one successfully completes their training, which must include formal instruction, practice training, and an evaluation. Don't risk being found incompliant if an OSHA representative decides to visit and inspect your workplace. Make sure all employees who operate forklifts have their up-to-date Indianapolis forklift certification.
Choose CertifyMe.net for Indianapolis Forklift Certification
If you're ready to train to operate forklifts to apply for a new and exciting career in Indianapolis, or if you're an employer who needs to train your employees, you need the best training program available that meets all OSHA regulations. Our forklift certification Indianapolis programs are all online and can be accessed from any device with an internet connection. In only about one hour, trainees can complete the online course and receive their operator card.
Within our online forklift school and Indianapolis forklift certification program, you will learn:
How to operate a forklift inside a warehouse, and around other workers and objects
How to maneuver corners, tight spots, blind spots, intersections, and up and down ramps
How to handle loads
How to recognize and avoid top safety hazards
How to inspect the equipment and surrounding environment
As an operator, you will also:
Be seen as a valuable asset to employers
Be prepared to protect your life and others' around you
Qualify for forklift jobs with top companies and receive a recession-proof career with forklift certification Indianapolis
As an employer, you will:
Save money with our affordable forklift certification in Indianapolis
Avoid having to pay for employee's travel expenses and time-off
Save time by training your employees in-house
Avoid accidents and damages in the future and save thousands of dollars
Receive free license renewals for life
Be 100% compliant with OSHA regulations
Head on over to our website and choose from our specific Indianapolis forklift training courses you need in your workplace:
Warehouse Forklifts, Classes 1, 4, 5
Pallet Jacks and Order Pickers, Classes 2, 3
Rough Terrain Forklifts, Class 7
Create an account and get started with the Indianapolis forklift certification you need today!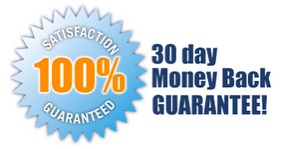 5 EASY STEPS!
Follow step-by-step instructions to get OSHA compliant!
This low-cost program can be completed anytime, anywhere!

Get Started Now By Registering Your Company For Free!
FREE 3 Year Renewals
Instant Access 24/7
Print Your Proof of Training
OSHA Accepted Nationwide
*If you are an individual not currently employed by a company use your personal name in
the 'Company Name' field.