Limited Time Offer! Free Covid-19 safety course with purchase of any Forklift or Aerial Lift Certification!
Access your free Covid-19 safety course in your members area once you have completed your purchase.

What You Need to Know to Get Certified In Dallas
Posted by: admin on January 14, 2016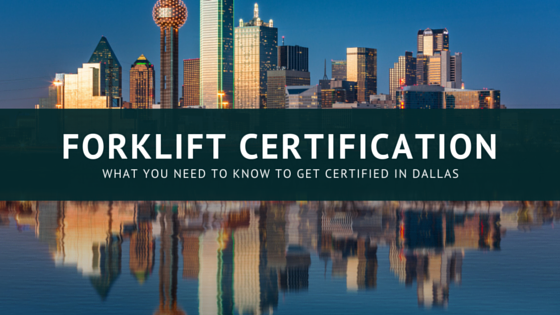 There are many things to love about Dallas: The Dallas Cowboys, the amazing art district and sculpture center, endless restaurant options, interesting museums, and a lively country music scene. But with all these activities, tourist attractions, and the need for housing for a growing population, Dallas is also an incredible source for job opportunities. In particular, employment in the construction, repair, maintenance, and renovation fields are in continuous demand. This is good news for anyone who is trained to operate similar equipment. Not just anyone can hop on a heavy forklift and call themselves an operator. The tasks and techniques can be tricky and in order to avoid injury, workers need to be certified. 
How Can Dallas Forklift Certification Help Me Find a Great Job?
Forklift certification is necessary for many construction jobs in Dallas because it is the most important education an operator can receive. It prepares workers to assess a forklift and the surrounding area for any safety hazards, and it teaches the methods of operating a forklift safely and efficiently. This training ensures workers are competent, and aware of the dangers involved in driving a forklift so they can make smart decisions. Forklift certification also protects employers from being hit with hefty fines from OSHA, who crack down on uncertified working environments.
Dallas Forklift certification is not just a technicality, though; It can qualify you for more advanced job positions and higher pay. Here are some examples of the great jobs you can interview for once you've completed your Dallas forklift training:
Inventory Control Clerk
Aircraft Technician and Washer
Dock Worker
Retail Warehouse Worker
Cooler Mover with Coca-Cola
Project Manager
Brewery Warehouse Technician
Museum Technician
There are so many industries you can become a part of with a forklift certification. If you love museums, you can apply to be a technician and forklift operator to help assemble/disassemble art installations. If you are a beer connoisseur, you may find opportunities for warehouse workers with a large brewing company. The possibilities are endless, and you have the chance to customize your career to your interests.
How Do I Complete Dallas Forklift Certification to Accomplish My Career Goals?
The great news about this important education is that it doesn't have to come with an expensive price tag, or hours sitting inside an offsite training facility. With CertifyMe.net, students can complete their training online wherever they have an internet connection. All you have to do is create an account on the CertifyMe.net website, work through the online modules, and in only one hour, be ready to operate forklifts. It's that easy. And it only costs $59.95. Depending on your current or desired forklift position, you have the option of choosing equipment-specific training. Warehouse forklifts, pallet jacks and order pickers, and rough terrain forklifts are all included in our package options. While sitting on your couch at home, or during a lunch hour at work, you can complete the Dallas forklift training you need to qualify for better-paying jobs. And at the same time, improving your quality of life in Dallas.
Take a few moments to create an account, and print your certification in one hour. Sign up today!
Welcome to CertifyMe.net
CertifyMe.net has offered online forklift certification since 1999. With Our Convenient online program. your employess can earn their certification in an hour or less.
Browse Online Certifications:
This low-cost program can be compeleted anytime, anywhere!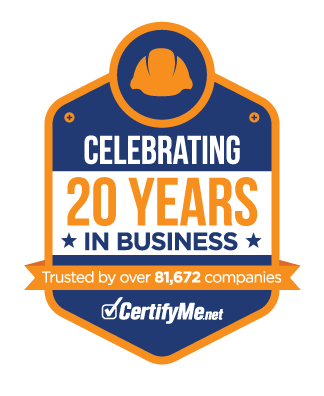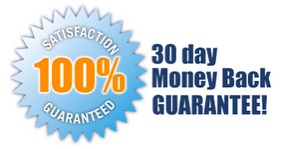 Connect with Us


Get Started Now By Registering Your Company For Free!
FREE 3 Year Renewals
Instant Access 24/7
Print Your Proof of Training
OSHA Accepted Nationwide
*If you are an individual not currently employed by a company use your personal name in
the 'Company Name' field.