San Bernardino Forklift Certification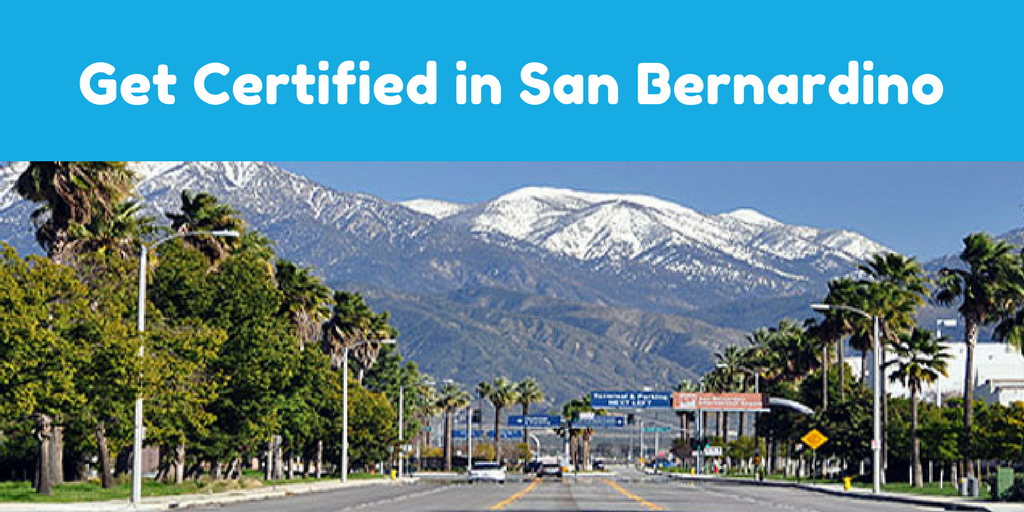 San Bernardino is a county in southern California located in the Riverside San Bernardino metropolis. San Bernardino has a rich and versatile economy, ranging from industries in mining, transportation, construction, and recreation. With a particular focus on transportation and logistics and on the city's historic strength in the construction industry, those with a San Bernardino forklift certification can expect to enjoy a great number of job opportunities.
CertifyMe provides forklift certification in San Bernardino for both employers and employees. If you run a business that employs forklift drivers, OSHA requires forklift training in San Bernardino. And if you're an employee, finding forklift jobs in San Bernardino is next to impossible without the latest OSHA safety training.
San Bernardino Forklift Training with CertifyMe.net
With CertifyMe's regular training course and Train a Trainer class, forklift training in San Bernardino and throughout Southern California is easier than ever.
CertifyMe is a preferred provider of forklift training throughout Southern California and beyond. With a full assortment of training courses, you can receive forklift training in San Bernardino and surrounding communities affordably and quickly.
We offer the following forklift certification for San Bernardino:
Pallet Jacks & Order Pickers – many San Bernardino forklift drivers use this course to get forklift jobs in the city.
Warehouse Forklifts – Classes 1, 4 & 5 – one of our most popular training modules, this course is used by a lot of applicants for forklift jobs in San Bernardino.
Rough Terrain Forklifts – from highway construction to outdoor shipping terminals and other unconventional sites, this class shows you how to operate rough terrain forklifts.
Qualified Trainer/Evaluator Certification
Whether you're looking for forklift jobs in San Bernardino, need to sharpen your driving skills, or need forklift training in San Bernardino, CertifyMe has what you're looking for. Visit our course pricing page to find out more info. You can also call our San Bernardino forklift certification experts directly at 1-888-699-4800.
Why Get a Forklift Certification in San Bernardino?
San Bernardino's diverse economy has created a demand for equipment operators like forklift workers. But that doesn't mean that operators don't need to take the time to complete comprehensive forklift training to prepare for the job. Skipping San Bernardino forklift certification can have negative consequences for both the operator and the employer. Workers without this training won't know how to avoid accidents that can lead to injuries and fatalities, and employers will risk dealing with liabilities and fines from OSHA. If you want to qualify for forklift jobs in San Bernardino, you need to first complete your San Bernardino forklift training, which can be done in 5 Easy Steps!

Forklift Jobs in San Bernardino
There are many different types of industries and companies in San Bernardino that hire forklift operators, and those who are trained will enjoy their fair share of choices. Forklift related positions include forklift operator, dock worker, reach truck operator, sit down forklift operator, material handler, forklift mechanic, forklift training mentor, and warehouse manager. Many great companies in San Bernardino looking for operators with San Bernardino forklift training include Uline, States Logistics Services Inc., Main Logistics, Roadrunner Transportation Systems, Walmart, Genco, Niagara Bottling, Burlington Stores, Anita's Mexican Foods, and many more.
CertifyMe will show you the important safety concepts and OSHA instruction you need to get San Bernardino forklift certification. With your training, you'll make yourself an attractive candidate in the competitive Southern California job market!
Affordable and Convenient Forklift Certification San Bernardino

When looking for a company to complete your San Bernardino forklift training, it's important not to go with just any program. You need to find one that is nationally known, reputable, and designed to work with your lifestyle. The training with CertifyMe.net is completely online, apart from the practical assessment you can complete at your job with a fellow employee, and it meets OSHA standards for all necessary and important training information. For only $59.95 and in only about one hour on any device with the internet, you can be trained in how to operate all types of forklifts for your new career in San Bernardino.
Create an account in a few minutes today and complete your San Bernardino forklift certification!
Once you're in our system, you'll enjoy the following benefits:
Lifetime support
OSHA expertise
Greater self-confidence on the job – in San Bernardino and beyond
Free lifetime renewal training – available after three years from last OSHA certification test
The peace of mind that comes with having well-trained co-workers and employees
Sign up today with CertifyMe – you won't be disappointed! Our affordable, efficient training programs will help you save thousands from expensive 3rd-party training "solutions" that often cause more problems. Go with the OSHA experts – give our forklift training consultants for San Bernardino a call today at 1-888-699-4800.
No other OSHA training programs offers the flexibility, convenience, and affordability of CertifyMe. The best time to sign up was yesterday. Don't put your OSHA compliance in San Bernardino off any longer – improve your safety programs today with CertifyMe!
Get Started Today with Forklift Training in San Bernardino
Create an account in a few minutes today and complete your San Bernardino forklift certification! CertifyMe provides thorough, OSHA-compliant forklift certification in San Bernardino. In no time at all, you can become certified to operate a forklift in San Bernardino. Plus, your CertifyMe training qualifications follow you wherever you choose to call home!
To sign up today, give our office a call at 888-699-4800, or visit our contact page to learn more about our forklift training courses in San Bernardino. Thanks for visiting CertifyMe, the online leader in forklift certification in San Bernardino and all over Southern California!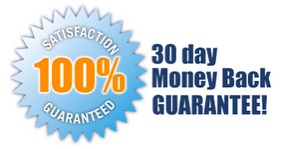 5 EASY STEPS!
Follow step-by-step instructions to get OSHA compliant!
This low-cost program can be completed anytime, anywhere!

Get Started Now By Registering Your Company For Free!
FREE 3 Year Renewals
Instant Access 24/7
Print Your Proof of Training
OSHA Accepted Nationwide
*If you are an individual not currently employed by a company use your personal name in
the 'Company Name' field.