Scaffolding Safety Training Course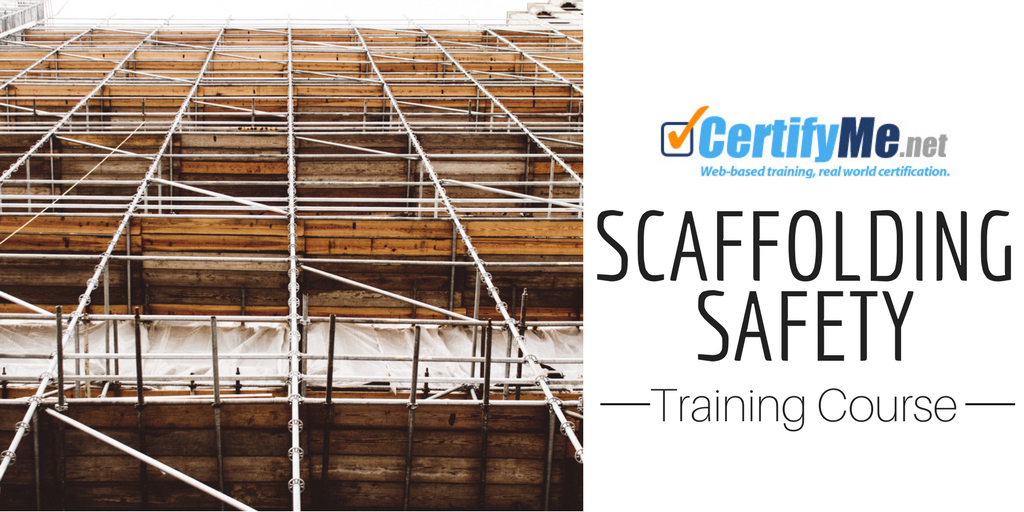 Scaffolding is a temporary structure used to support workers and materials and lift them up to access work areas on construction and maintenance sites. T Scaffolding use is for professionals with proper experience and knowledge, and professionals should receive scaffolding training to be prepared to work with scaffolds safely and prevent serious accidents.
For these reasons, all workers who use these tools are required to have scaffolding certification and all required training. Scaffolding safety is closely analyzed by OSHA. Scaffolding issues are always included in OSHA yearly top 10 safety violations, underlining the importance of proper scaffolding training. CertifyMe.net offers a complete scaffolding course for any employee who requires this specialized instruction.
Click here to view our courses and pricing – it's easier than ever to get all of your employees OSHA complaint in less time than you think! If you're not sure about your current compliance status, get started with our scaffolding course today!

How Important is Scaffolding Training?
Consider this: in 2017, scaffolding related incidents were the 3rd most common safety violation. OSHA sets stringent scaffolding requirements, and for good reason. Every year, there are a few dozen fatalities, along with hundreds of injuries.
Knowing how to set up scaffolding and properly use it can spell the difference between a job well done and disaster. CertifyMe.net has a comprehensive OSHA scaffolding training program, designed to help you and your co-workers become more aware of the unique safety hazards related to scaffolding use.
CertifyMe.net offers four different interactive courses all designed to teach professionals of the different aspects of scaffolding safety. Choose the course that best suits you and your work environment and receive the information you need to reduce the number of accidents in your workplace.
Why Your Company Needs Scaffolding Training
Scaffolding can be very unsafe when entrusted in untrained hands. It is an employer's responsibility to ensure they aren't forcing their workers into a hazardous environment, and to provide the thorough training workers need to protect their safety on the job. The scaffolding courses from CertifyMe.net cover each essential component of scaffolding safety through our industry-specific course options, which include safe construction scaffolding, suspended scaffolding, and supported scaffolding.
Employers who work with scaffolding can benefit from our courses as well. Comprehensive, OSHA-compliant training will no doubt help reduce the number of accidents on your worksite and will help keep your workers safe and informed of safety hazards. This in turn, will help you avoid OSHA fines and serious legalities.
What's in Our Scaffolding Courses? A Sneak Peek at Our OSHA Compliant Scaffolding Certification!
Course #1: Supported Scaffolding Safety
The interactive online course from MARCOM offered by CertifyMe.net teaches professionals how to work with supported scaffolding safely, and helps facilities remain compliant with OSHA's Scaffolding regulations (29 CFR 1926.451). Scaffolding is the cause of multiple fatalities and more than 10,000 injuries every year on worksites, and it is imperative for workers to receive the specialized training they need to prevent accidents. Construction and maintenance employees who work with scaffolding must be trained on how to safely set up and use scaffolding platforms. The Supported Scaffolding Safety course teaches workers how to recognize hazards, and how to reduce risks of working with scaffolds. Through the combination of full-motion video, audio, text and colorful graphics, workers receive the information they need step-by-step in the most effective format for learning and retention. If you regularly use scaffolding at your job, sign up for this OSHA scaffolding course today!
Course #2: Supported Scaffolding Safety in Construction Environments
Construction professionals receive the tailored and industry-specific scaffolding training they need in the online Supported Scaffolding Safety in Construction Environments course. Workers not only learn how to erect and use scaffolding safely and recognize dangers, but they also become 100% compliant with OSHA's Scaffolding regulations through our effective and cost-efficient program. Professionals and employers can help reduce the number of fatalities and serious injuries that occur on worksites every year involving scaffolding.
What types of construction sites would benefit from OSHA suspended scaffolding training? Here are just a few:
Residential construction
Industrial construction
Maintenance requirements
Highway construction and other outdoor job sites
Cleaning & assembly of heavy-duty equipment
And many more
Once you've completed your CertifyMe.net OSHA scaffolding training, you'll open plenty of job possibilities. And best of all, your training travels with you!
Course #3: Suspended Scaffolding Safety
The Suspended Scaffolding Safety MARCOM course from CertifyMe.net fulfills OSHA's Scaffolding regulations and training requirements for working with suspended scaffolding safely. It can be used to help workers prevent accidents and reduce the number of fatalities and injuries involving scaffolding on worksites, which amount to over 10,000 incidences every year. Whenever a worker leaves the ground to complete tasks, the risk of accidents increases, along with the severity of the accident.
The Suspended Scaffolding Safety course from CertifyMe.net ensures workers learn everything they need to know to use and set up scaffolding correctly, remain safe while working, recognize hazards, and prevent accidents. CertifyMe.net is all about getting you OSHA compliant, and our scaffolding certification course is perfect for all your training needs. We'll cover all the necessary OSHA scaffolding requirements in our Suspended Scaffolding Safety course. Online and self-paced, the course involves video, audio, and colorful visuals and text to deliver the information and ensure it is retained.
Course #4: Suspended Scaffolding Safety in Construction Environments
Again, a construction work environment presents unique challenges for any worker – and the ability to properly use scaffolding at a construction site isn't just beneficial from your employer's point of view. It's also required that you have OSHA scaffolding training as well. This course offers a thorough overview of using scaffolding for construction work. If you or your employees work in the construction industry and use suspended scaffolding, this online course is for you. Through the use of stunning visuals and text, audio, and full-motion video, workers receive a comprehensive overview of everything they need to know to erect and use scaffolding safely, recognize dangers, and prevent accidents.
Whenever a worker leaves the ground, the potential for serious accidents increases significantly, totaling more than 10,000 injuries per year. To fulfill OSHA's Scaffolding regulation completely, employers must provide adequate training and scaffolding certification to their workers that teach all the essential steps of scaffolding safety in an easy-to-follow format they can understand and retain. No other suspended scaffolding safety course on the market ensures OSHA compliance, top quality training, and the convenience of online learning like our scaffolding courses!
To Get Started, Call Us Today!

  1-888-699-4800
Sign up with CeritfyMe.net Today – Get the Scaffolding Certification & Safety Training You Need!
Employers and workers receive the following resources and benefits when they purchase our affordable online courses:
Flexible, online learning that's completed at home or wherever internet is available
Step-by-step, self-paced instruction to ensure workers fully grasp the information and retain it long-term
Time and money savings by not having to travel to an offsite facility for training
Scaffolding certification is awarded immediately upon completion of a course
Let CertifyMe.net give you everything you need in a step-by-step roadmap to become an expert in scaffolding safety and prevent accidents. To learn more about the scaffolding training courses from CertifyMe.net, contact us. We're here to help you become OSHA compliant with scaffolding use, for both construction sites and non-construction endeavors. It doesn't matter what your particular job title is – what matters is that you get your OSHA scaffolding training right away.
If you have any questions about our scaffolding training, or would like to speak with our OSHA scaffolding requirements experts about a scaffolding course, call CertifyMe.net today at 1-888-699-4800. Thanks for visiting CertifyMe.net! We'll help with all of your scaffolding safety training, and other OSHA compliance training requirements.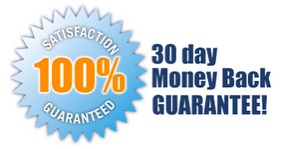 5 EASY STEPS!
Follow step-by-step instructions to get OSHA compliant!
This low-cost program can be completed anytime, anywhere!

Get Started Now By Registering Your Company For Free!
FREE 3 Year Renewals
Instant Access 24/7
Print Your Proof of Training
OSHA Accepted Nationwide
*If you are an individual not currently employed by a company use your personal name in
the 'Company Name' field.