Limited Time Offer! Free Covid-19 safety course with purchase of any Forklift or Aerial Lift Certification!
Access your free Covid-19 safety course in your members area once you have completed your purchase.

CertifyMe.net Offers Top-Notch Forklift Certification in Cheyenne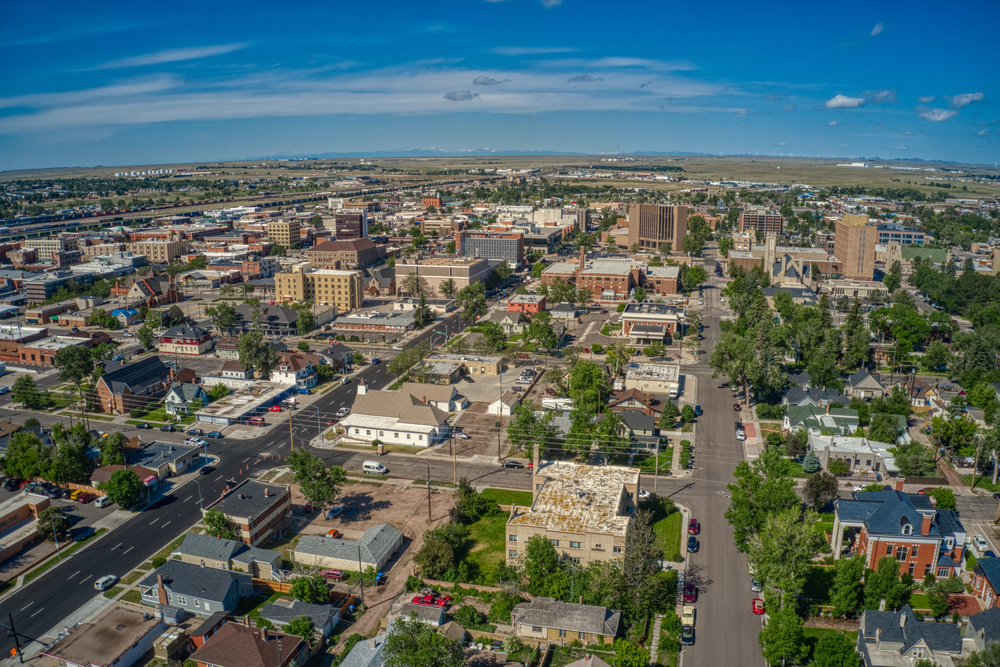 With CertifyMe.net's Forklift Training in Cheyenne, Your Workers Can Earn OSHA Certification in As Little As One Hour.
Cheyenne, Wyoming is more than just the home of the world's largest rodeo. It also offers a bustling economy, with many local businesses in need of OSHA-approved forklift operators. If your business needs forklift certification in Cheyenne, partner with CertifyMe.net. Since 1999, we have provided best-in-class forklift training in Cheyenne.
CertifyMe.net takes the guesswork out of Cheyenne forklift certification. We offer training materials designed for workers across all industries. And, our training materials are accessible from any location, at any time. That way, your workers can complete our forklift certification training at their convenience. Upon completion, your workers will possess the know-how to safely and effectively operate different types of forklifts. Plus, they can use forklifts in accordance with OSHA standards.    
Enroll in our forklift certification in Cheyenne today. In doing so, you can enjoy:
100% OSHA compliance with forklift safety standards 

Complimentary renewal training 

Budget-friendly prices 

Online access to all course materials

Outstanding customer service

And much more
CertifyMe.net's Forklift Certification in Cheyenne: An Extensive Look at Our Course Offerings
Review our course offerings below to learn why we're the leader for forklift training in Cheyenne. 
Forklift Certification – Warehouse Forklifts – Class 1, 4, and 5 Powered Industrial Trucks 
Class 1: Electric Motor Rider Trucks 

Class 4: Internal Combustion Engine Trucks – Cushion (Solid) Tires 

Class 5: Internal Combustion Engine Trucks – Pneumatic Tires  
Learn more about our warehouse forklift course.
Forklift Certification – Pallet Jacks & Order Pickers – Class 2 & 3 Lifts  
Class 2: Electric Motor Narrow Aisle Trucks 

Class 3: Electric Motor Hand or Hand/Rider Trucks 
Learn more about our pallet jack certification.
Forklift Certification for Construction & Heavy Duty Work – Rough Terrain Forklifts 
Class 7: Electric and Internal Combustion Engine Tractors (for Rough Terrain and Construction Lifts)
Learn more about our rough terrain forklift course.
The aforementioned courses are available for $59.95 each. 
Qualified Trainer/Evaluator Certification – Forklift Certification 
Available for $149.00, our trainer/evaluator certification program includes everything you need to help an employee become an OSHA-approved forklift certification trainer. 
Check out our course catalog, and you can find exactly what you need to ensure your forklift operators are OSHA-compliant.  

Discover Why CertifyMe.net Simplifies Forklift Certification in Cheyenne
Your Cheyenne business requires workers to use forklifts. Yet, if it does not provide your employees with forklift certification training, myriad problems can arise.
First and foremost, it's against the law to let workers operate a forklift without a license. This increases the risk of forklift accidents, injuries, and fatalities. It also exposes your business to OSHA penalties.  
CertifyMe.net makes it easy to get your workers in compliance with OSHA standards. Our courses can be completed without delay. In addition, you can get your workers set up with one of our courses any time you choose. 
We're available to respond to concerns and questions as your workers finish any of our certification classes, too. Our team includes forklift safety experts who are here to assist you in any way we can. So, if you need assistance along the way, let us know. 
Sign Up Your Workers for Superior Forklift Certification in Cheyenne
Cheyenne businesses have a responsibility to keep their workers safe. As part of your efforts, you need to provide OSHA-approved forklift certification training if you require workers to use scissor lifts, boom lifts, or other types of lifts. Otherwise, you and your workers are violating OSHA guidelines. 
CertifyMe.net enables Cheyenne companies of all sizes to provide forklift certification training. Our team can help you get started with certification training for different types of forklifts today. To learn more or enroll your workers in our forklift certification training, please contact us online or call us at 1-888-699-4800.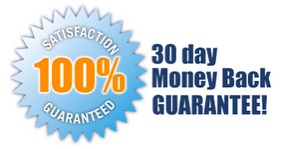 5 EASY STEPS!
Follow step-by-step instructions to get OSHA compliant!
This low-cost program can be completed anytime, anywhere!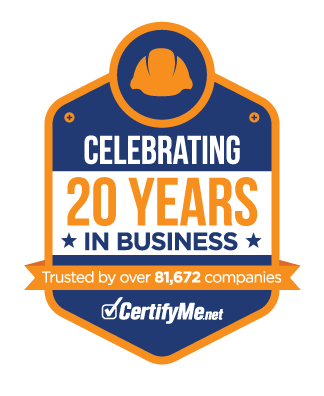 Get Started Now By Registering Your Company For Free!
FREE 3 Year Renewals
Instant Access 24/7
Print Your Proof of Training
OSHA Accepted Nationwide
*If you are an individual not currently employed by a company use your personal name in
the 'Company Name' field.