Limited Time Offer! Free Covid-19 safety course with purchase of any Forklift or Aerial Lift Certification!
Access your free Covid-19 safety course in your members area once you have completed your purchase.

Turret Forklift Certification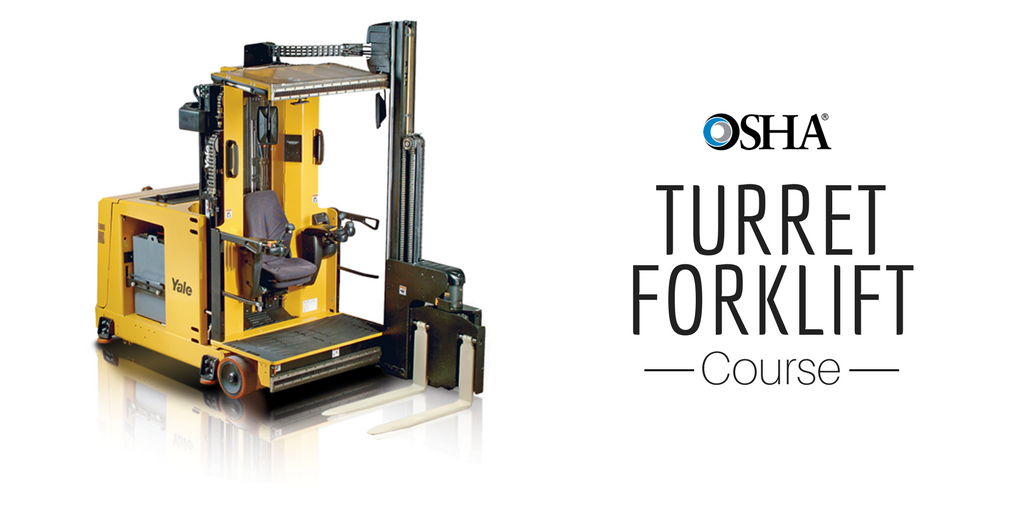 Many different types of equipment are used on worksites and in warehouses, from aerial lifts to forklift trucks to hand-powered lifts. Each type of machine is designed for a different task to help improve the efficiency and productivity of the worksite. One of these powered tools is the turret truck forklift, which is used by trained professionals with a turret forklift certification.
If your company requires turret truck training, look no further than CertifyMe.net. Our training courses offer a complete overview of:
• Basic operating techniques
• Safety concepts
• Hazard avoidance
• Pedestrian traffic in warehouses
• OSHA safety guidelines
• Turret forklift safety
• And much more

If you ever wondered what is a turret forklift or need help with turret truck forklift training, CertifyMe.net is here to help. Register your company today and get compliant!
Check out our training courses and see how CertifyMe.net can get your entire workforce current and turret operators compliant with turret truck forklift. We're the #1 option for turret forklift certification for companies all across the United States – find out why today!

What is a Turret Truck Training Program?
In order for operators to be able to drive turret forklifts safely and take full advantage of their quick and efficient operating power, employees need to be trained with a turret truck certification. Turret truck training teaches how to operate turret trucks safely, how to use them properly in warehouses, how to inspect the equipment and environment for any obstructions, and how to avoid accidents.
CertifyMe.net is the preferred training partner companies everywhere. We've helped many firms train their turret operators. Don't go another day without making sure your employees have the turret training they need! We also offer a complete assortment of forklift training courses for other types of powered industrial trucks as well!
What is a Turret Forklift Truck? What Types of Jobs Are Available for Drivers with Turret Truck Training?
Q: What is a turret forklift truck?
A: A turret truck is a counterbalanced forklift that carries pallets through narrow warehouse aisles. Turret forklifts are considered class 2 forklifts. The truck works off of an articulating base that rotates the forks 180 degrees while between storage aisles. Since the forks are able to move without the entire truck moving, the turret forklift is one of the best pieces of equipment for storing, lifting, lowering, and retrieving pallets within a warehouse.
Q: What is a turret forklift used for?
A: Simply put, everything that a regular forklift is used for – expect in tighter spaces. This is usually in a warehouse setting, but turret truck forklifts are also used in shipyards, docks, terminals, retail distribution centers, and more. If your company used turret lifts, you need turret truck training – it's the law, and non-compliance could result in accidents and injuries on the job!
Turret forklift operators require the right blend of skills and safety knowledge to perform well on the job. With CertifyMe.net in your corner, you can get turret truck certification. Our OSHA turret forklift training covers all the basic aspects of operating this unique type of lift – and once you're done, you can become a turret truck operator for any company in the United States!
Q: What kinds of jobs are out there for turret truck drivers?
A: Turret forklift truck operators are needed in a variety of work environments, including:
Warehouses

Distribution centers

Docks

Drop shipment facilities

Retailers

Shipyards

Lumberyards

And more
Q: Do turret truck operators need training like other forklift drivers?
A: You bet – and the best place to receive OSHA compliant turret forklift training is right here at CertifyMe.net. Sign up today! Our training is idea for employers and employees!
What Are OSHA's Requirements for Turret Forklifts and Turret Truck Training?
As the number one most effective way to prevent forklift-related accidents in the workplace, turret forklift training is an essential component for keeping you and your workers safe.
According to OSHA, all employers are responsible for making sure workers are competent and able to operate the types of forklifts used in the workplace safely, following the successful completion of training. Training must be led by a qualified, experienced person in the workplace as long as it does not endanger other employees.
Training must include the following topics and elements:
✓ Turret truck training must involve formal written instruction, practical training, and a skills evaluation to make sure workers are able to operate the forklift safely,
✓ Training must cover truck-related topics, that include operating instructions and warnings, the differences between a truck and an automobile, truck controls, engine or motor operation, steering, maneuvering, vehicle capacity, visibility, and more. Training must also cover workplace-related topics, that include surface conditions, load handling and stacking, pedestrian traffic, navigating narrow aisles, hazards, driving in closed environments, and more.
✓ Refresher turret forklift training must be completed at least every three years, or as soon as an accident or near-miss occurs, or when a different type of forklift is being used in the workplace.

CertifyMe.net Offers Convenient Online Turret Truck Training and Certification
CertifyMe.net offers an online turret truck forklift training program that covers Class 2 electric motor narrow aisle trucks, which includes turret forklifts, in addition to Class 1, 3, 4, 5, and 7 forklifts. For only $59.95, you can receive your turret truck certification and qualify for new, exciting jobs. If you're an employer, you only have to pay the $59.95 price once, and will have lifetime access to the training modules for your entire workplace at no additional costs. We even include three-year renewals for free!
Click here and read our pallet jack training section to learn more about turret truck training. Don't take chances with your turret truck training – go with the online leader in OSHA compliance: CertifyMe.net!
CertifyMe.net is here to help with your turret forklift training and certification needs. Sign up today for complete OSHA compliance training! For any questions related to turret operator training, give our OSHA forklift training experts today at 1-888-699-4800. Thanks for considering CertifyMe.net as your turret tuck forklift training source!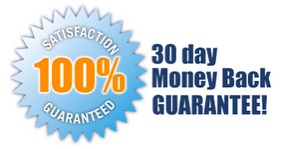 5 EASY STEPS!
Follow step-by-step instructions to get OSHA compliant!
This low-cost program can be completed anytime, anywhere!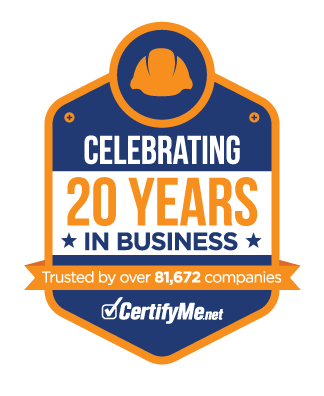 Get Started Now By Registering Your Company For Free!
FREE 3 Year Renewals
Instant Access 24/7
Print Your Proof of Training
OSHA Accepted Nationwide
*If you are an individual not currently employed by a company use your personal name in
the 'Company Name' field.