Limited Time Offer! Free Covid-19 safety course with purchase of any Forklift or Aerial Lift Certification!
Access your free Covid-19 safety course in your members area once you have completed your purchase.

Boston Forklift Training and Certification
Complete, 100% OSHA Compliant Forklift Certification in Boston | Affordable Value | Online Convenience | And Much More! Get Boston Forklift Certification and Become OSHA Compliant!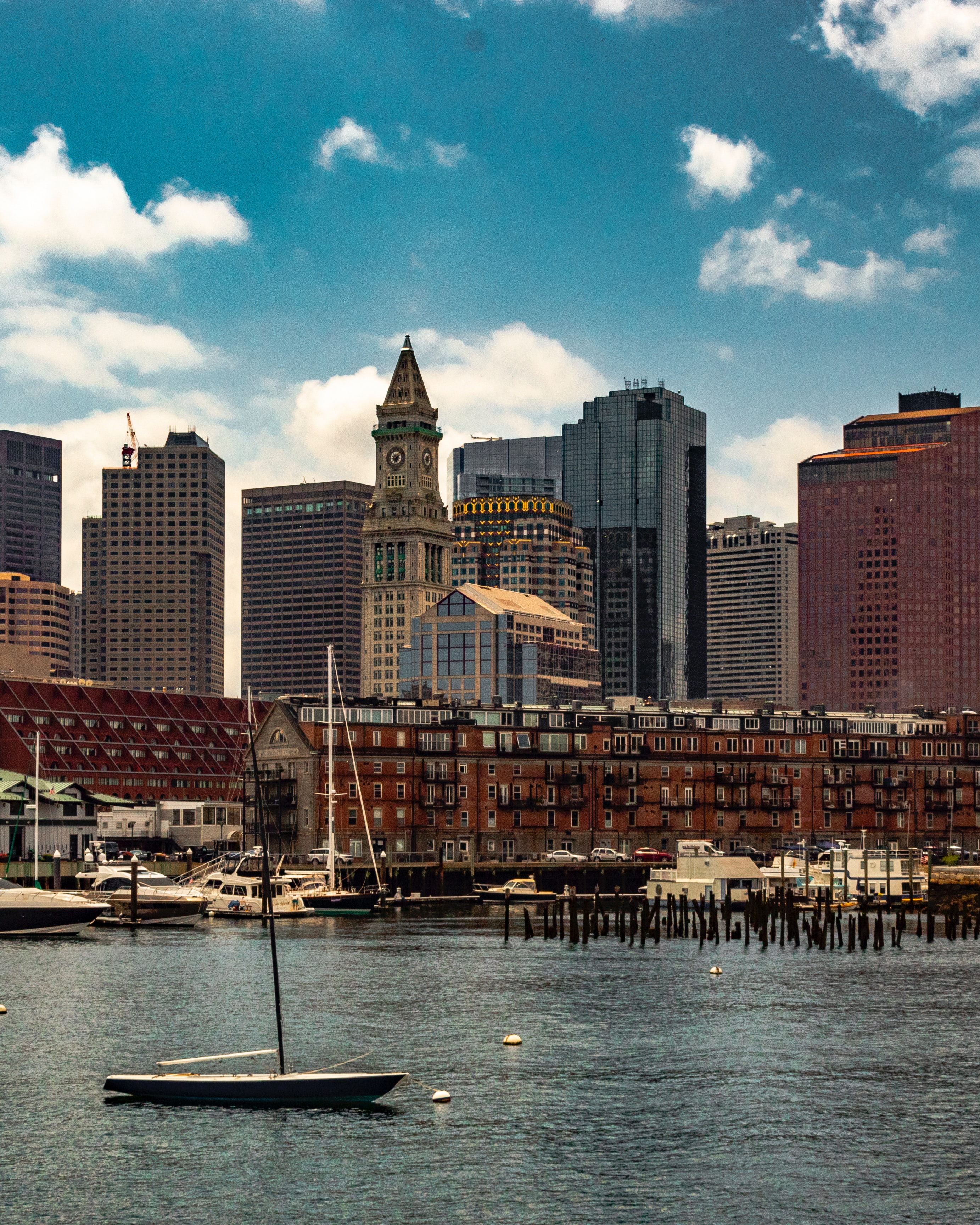 Do you need qualified forklift operators in Boston? If so, you need to provide Boston forklift certification. But knowing the ins and outs of OSHA regulations can be overwhelming. That's why many companies in Beantown choose CertifyMe.net. With our forklift certification in Boston, your company will have:
Free renewal training
Complete OSHA compliance
Outstanding customer support
All required paperwork to show proof of forklift certification in Boston
And more
No matter where you go in the United States or elsewhere in the world, your company needs to have trained and certified operators. With CertifyMe.net, we'll get your company compliant is no time – and for outstanding value, too!
What You Need for Forklift Certification in Boston: Courses from CertifyMe.net
Starting at just $59.95 per course, we're your go-to option for Boston forklift certification!
Warehouse Forklifts – Forklift Certification in Boston for Class 1, 4 and 5 Powered Industrial Trucks
✓ Class 1:   Electric Motor Rider Trucks,
✓ Class 4:  Internal Combustion Engine Trucks – Cushion (Solid) Tires,
✓ Class 5:  Internal Combustion Engine Trucks – Pneumatic Tires
Learn more about our warehouse forklift course here.
Pallet Jacks & Order Pickers – Class 2 & 3 Forklift Certifications in Boston
✓ Class 2:  Electric Motor Narrow Aisle Trucks
✓ Class 3:  Electric Motor Hand or Hand/Rider Trucks
Learn more about our pallet jack certification here.
Rough Terrain Forklifts – Boston Forklift Certification for Heavy Duty Projects
✓ Class 7:  Electric and Internal Combustion Engine Tractors
Learn more about our rough terrain forklift course here.
Qualified Trainer/Evaluator Certification – Boston Forklift Certification ($149)
Sign up today and get the best Boston forklift certification. Your company will have total OSHA compliance. You'll have the peace of mind knowing you're covered in the case of audits and investigations. And your employees will have the best training and forklift certification in Boston.
Once you receive your Boston Forklift Certification and forklift license MA, you'll be at an advantage over other companies who aren't trained and certified, and will have 100% OSHA compliant credentials!

The Connection Between Boston Forklift Certification and Saved Lives
Boston is a busy city. Repairs need to be made on a daily basis throughout the city, and new buildings need to be constructed to keep Boston modern. Forklift certification is the number one way to regulate these various projects and ensure they don't result in injury, fatality, and destruction. In fact, high-quality forklift certification in Boston is the best way to reduce accidents, like these:
In December 2015, a man from Brockton, Massachusetts was killed in a forklift accident at a warehouse where he worked, Pharmasol. The man became pinned between a forklift and a large pallet when he attempted to get the pallet down for another employee and backed into a shelving unit. The forklift went under the shelving and pinned the man against it. Such accidents can be prevented with proper certification and preparation for situations like this. Boston forklift certification teaches workers the importance of checking their surroundings before operating an aerial lift.
Get forklift certification in Boston and help ensure your company doesn't have serious accidents or injuries. It's the law – get registered with CertifyMe.net today!
The bottom line with forklift safety is this: your employees need forklift certification in Boston. And CertifyMe.net has the courses to obtain – and maintain – 100% OSHA compliance. Sign up today!
The Importance of Proper Forklift Certification in Boston, MA
Boston is the largest city in Massachusetts and home to many booming businesses. Noted for its many colleges and universities, the metro area also hosts many companies that require forklift operators to keep its economy moving forward.
Boston is a bustling city with busy workplaces and warehouses involving large equipment. In the effort to keep up with expansion, forklift operators are necessary. And so is Boston forklift certification. Before you can have any employees operate lifts, you need to look into proper forklift certification in Boston, MA. For employers, forklift certification in Boston is required by law. It's illegal to have any employee operate a forklift, pallet jack, or other powered industrial truck without proper training.
Forklifts can cause severe injury and fatality to both the operator and those nearby. OSHA requires employers only to hire workers with forklift certification in Boston to operate machinery. When employees disregard these regulations, they are putting everyone in that worksite at risk. Some of the most common causes of forklift accidents are equipment malfunctioning, improperly maintained equipment, and operating a forklift on uneven terrain. For employees to understand the protocols that come with operating forklifts, and how to assess the equipment, they need to complete training and get their forklift license MA.
With CertifyMe.net, your workers will receive the best forklift certification in Boston, bar none. And best of all, our courses will fit any budget!
Boston Forklift Certification and Training
Boston's economy packs a fair wallop on the international stage, ranking among the most powerful cities in the world. Manufacturing, construction, trade, transportation and utilities, all big consumers of Boston forklift certification, make up a third of the economy so there is no shortage of jobs for forklift training in Boston.
According to Boston.com, the top employers in Boston among the industries that are hungry for people with Boston forklift certification are Consigli Construction, Christian Book Distributors, Suffolk Construction and Cubist Pharmaceuticals, just to name a few.

Find Easy, Convenient & Affordable Boston Forklift Certification with CertifyMe.net
Finding a program that is OSHA compliant with all safety regulations and rules is the key. Luckily for you, you'll find that and more at CertifyMe.net. Your employees only need an hour and any device with an internet connection to get your Boston forklift certification.
Choose from one of these forklift classes to get the specific training you need:
○ Warehouse Forklifts, Classes 1, 4, 5
○ Pallet Jacks and Order Pickers, Classes 2, 3
○ Rough Terrain Forklifts, Class 7
Once you work through the modules at your own pace and pass the quizzes and final test, you'll have your forklift certification in Boston, MA.
Accidents happen every day on worksites, and they can all be prevented with educated and certified workers. CertifyMe.net gives students Boston forklift certification they need to become skilled forklift operators, without requiring them to pay hundreds of dollars or spend time in an offsite facility.
Click here to get forklift certification in Boston today. We'll help your company with all of your OSHA forklift training, and also provide lifetime support, renewal training, and more!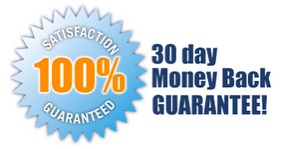 5 EASY STEPS!
Follow step-by-step instructions to get OSHA compliant!
This low-cost program can be completed anytime, anywhere!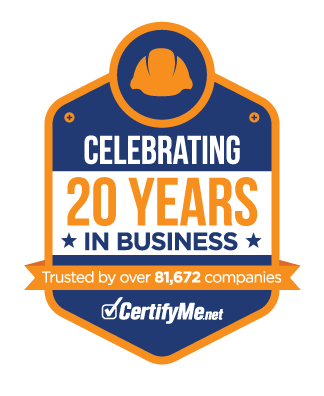 Get Started Now By Registering Your Company For Free!
FREE 3 Year Renewals
Instant Access 24/7
Print Your Proof of Training
OSHA Accepted Nationwide
*If you are an individual not currently employed by a company use your personal name in
the 'Company Name' field.