Chicago Forklift Certification
Chicago Forklift Training – Get Hired with a Forklift Certification!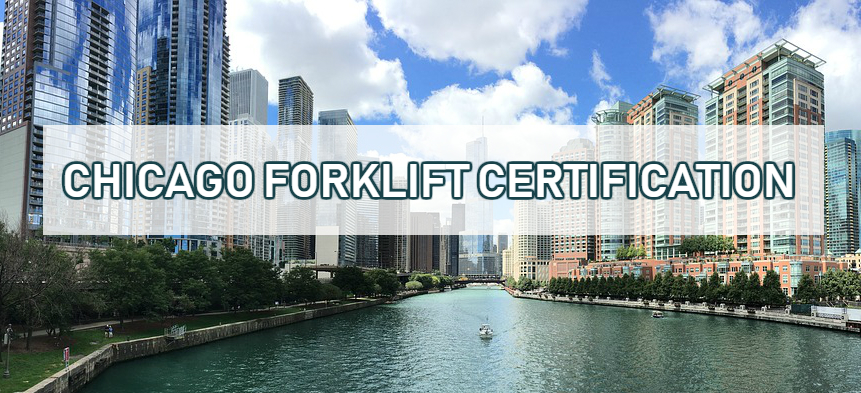 Chicago is a major manufacturing and transportation hub of the northern US. Proximity to Canada, the centralization of air and train travel routes means forklifts are used all over for the handling of goods being transported.
If you're an aspiring forklift operator, pursing forklift training will open the doors to more opportunities and will set you apart from other job applicants. And if you're an employer in Chicago who uses forklifts, then you need to consider getting all your employees trained and certified with their Chicago forklift certification to stay ahead of the curve and benefit from better efficiency in your business.

Why Our OSHA-Compliant Chicago Forklift Certification is the Best
OSHA cracks down hard on workplaces that employ untrained operators, handing out fines that can reach into the $100,000s! Employers and individual operators need to look for an OSHA-compliant training to be the best prepared for the job and to create a safe working environment.
As an employer, OSHA requires by law that you provide a safe workplace for employees, and that you ensure all forklift operators are competent to operate forklifts through the successful completion of training.
According to OSHA, a forklift training program should include the following:
Formal instruction, practical training, and an evaluation
Training on the actual forklift and the various controls and operational practices; driving in the workplace, and safety training. Read all OSHA training requirements here.
A comprehensive, OSHA-compliant forklift certification in Chicago course will provide operators all the information they need to be safe and productive workers, and employers with the most qualified employees to help them prevent accidents in the workplace.
Where to Get Forklift Certification in Chicago, IL
Chicago residents have access to local forklift training courses including the Forklift and Operation Safety program at the Olive-Harvey College TDL Center, which aims to provide tech jobs to hundreds of thousands of Chicago residents. The jobs promised by the program will benefit students looking to get into tech labor fields as well, including areas of work that require OSHA-mandated forklift certification and forklift training programs in order to complete work. Students will have the ability to receive OSHA training at the Olive-Harvey technology facility, as well as receive career placement and training for hundreds of eligible area jobs.
Online Forklift Training Classes
While you can choose to obtain your forklift certification at a local trade school or college, many people don't know that forklift training and certification doesn't have to happen at a local trade school or college. Employers are often willing and able to train forklift employees on how to operate heavy machinery on the job which requires forklift certification.
You have the choice to look for a trade school in the Chicago area, a forklift rental company, a forklift dealer or you can obtain forklift certification online. When it comes to getting certified to operate a forklift, it doesn't matter how you get it done – just that it's done.
Get Equipment-Specific Forklift Training in Chicago Today!
If you are ready to equip yourself with the knowledge and certification you need to land a great career, get started on completing your Chicago forklift certification training today. You won't have to take any time off of work, or spend money on an expensive in-class course. Our training can be completed online, at home or during an extended lunch hour at work. In as little as 60 minutes, you can be one step closer to obtaining your forklift certification in Chicago; The last step is a practical skills test to prove your knowledge, and you'll be qualified for all the promising job positions ahead!
If you're an employer purchasing training for your employees, you'll be very happy to know that you won't have to lose your workers to an offsite facility for weekday training, or have to pay for time-off compensation nor for the loss in productivity at your workplace. Our online program makes it easy for employees to get the training they need, fast and efficiently.
Here are a few more reasons why we know you will love our Chicago forklift certification program:
Operators complete the training on their own time, in any way that is most convenient for them
You can purchase one Training Kit for your entire workplace
OSHA-required three-year renewals are free for life!
Save money with our incredibly affordable program, and avoid costly OSHA fines and legalities in the future by ensuring your workplace is compliant, up to code, and safe.
We offer equipment-specific forklift certification in Chicago so you can purchase what you need and not what you don't:
Warehouse Forklift training involves how to operate electric motor riding trucks or internal combustion engine trucks with cushion tires, or pneumatic tires.
Pallet Jacks and Order Pickers is for those who use electric motor narrow aisle trucks, and electric motor hand or hand/rider trucks.
Rough Terrain Forklifts refers to operating machinery in construction, docks and yards, timber forestry, and builder's merchants.
For the easiest, fastest and most stress-free Chicago forklift certification and training for yourself or your employees, look no further than our online services.
Why Choose Chicago Forklift Certification?
Forklift training and certification is the best way employees can avoid hazards and prevent accidents on worksites. Training teaches the fundamentals of how to operate forklifts safely, how to perform inspections, and how to recognize and avoid dangers. For this reason, forklift certification in Chicago is also the number one way for employers to reduce costs associated with accidents and equipment damage and avoid being hit with fines from OSHA. If you're an operator, ask your employer to sign you up for a training program to protect your life on the job. And if you're an employer, boost the quality of your workplace as well as your bottom line by getting all your employees certified.
Chicago Forklift Training Jobs
The influx of warehousing opportunities from Canada can make a lot of difference in terms of the amount of forklift jobs available. The median yearly wage for a forklift driver in Illinois is $29,700 and can increase to nearly $50,000 throughout a career. Plenty of qualified employers are hiring people with forklift training. Once you complete your forklift certification in Chicago, check out these top employers:
Located on East Higgins Road, Illinois Material Handling is always looking for qualified employees who have an intimate knowledge of forklifts and forklift training. Chicago hands-on training that is a required part of forklift certification can prepare you for a job handling parts and repairing forklifts. Learn more about forklift classes.
As one of the world's foremost leaders in the manufacturing of metal components and machine assembly, Tower has a lot to move and is always looking for forklift certified employees with forklift certification. Chicago has a corporate Tower office located on the South Avenue corridor. This office is part of a larger global network of automotive parts manufacturing under the Tower brand name.
Larger job sites in the Chicago area are always listing quality jobs for forklift operators who have their Chicago forklift certification. You might also want to check out Illinois Warehouse Jobs for jobs that require forklift training
You can complete your forklift training and Chicago forklift certification before you begin applying for jobs, or, alternatively, you can let a prospective employer know you would like to receive formal training and certification during a job interview. Many times, employers will provide this training to you and will guide you in completing the required practical evaluation.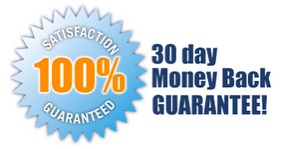 5 EASY STEPS!
Follow step-by-step instructions to get OSHA compliant!
This low-cost program can be completed anytime, anywhere!

Get Started Now By Registering Your Company For Free!
FREE 3 Year Renewals
Instant Access 24/7
Print Your Proof of Training
OSHA Accepted Nationwide
*If you are an individual not currently employed by a company use your personal name in
the 'Company Name' field.