Denver Forklift Training and Certification
The beauty of having forklift certification Denver, or anywhere else, is the ability to pick and choose where you want to work and live. If you want to live in a major metropolitan area, there will be ample opportunities for employment using your Denver forklift certification. If you prefer small town living, even the most modest one-horse town will at least have a supermarket that needs a forklift to move products from one place to another. As part of your decision-making process, you will need to know what you can expect to earn with forklift certification in Denver, the cost of living in Denver and surrounding areas and a little bit about the non-economic benefits of living in the Mile High City.

Why Choose Denver Forklift Certification?
The median annual salary for a person with forklift training in Denver is around $32,680. In terms of purchasing power, this is a few beers higher than the national average, which is $32,648. According to Numbeo, the cost of living index for Denver (excluding rent) is 79.72. This basically means that it costs 80 percent less to live in Denver than it does in New York.
Choosing forklift certification Denver is a great career move and it can afford you a great life in Denver. But if you're planning on being involved in forklifts for your job, no matter what it is, the most important reason to get a Denver forklift certification is to protect your life. Forklift accidents happen everyday to those who aren't properly trained, and receiving your license can allow you to recognize and avoid hazards that can cause accidents. And because of how powerful certification is in regards to keeping workplaces safe, employer will be looking for workers with this kind of training. You can get in a new job fast and begin living your dream life with a forklift certification in Denver!
Forklift Job Opportunities in Denver
Once you complete training and receive your forklift certification in Denver, you will qualify for a wide variety of jobs. The great thing about this profession is that you can basically have your pick of the type of work environment you want. Love being outdoors? Look for a construction or special events type of job. Prefer to be indoors? Warehouses, retail centers, malls, museums, and indoor entertainment spaces all hire forklift drivers.
The types of organizations that employ forklift training Denver workers are:
Agriculture
Mining
Construction
Transportation
Wholesale & Retail Trade
Finance, Insurance and Real Estate
Services
The top ten employers that hire workers with a Denver forklift certification according to the Denver Post include a number of companies that employ a forklift certification Denver CO workforce. These are Anadarko Petroleum, Charles Schwab & Co (finance), Oppenheimer Funds (finance), Breads of the World (dba Panera Bread) and Home Advisor Inc. (retail). Breweries are a nice place to work for someone with forklift training and Denver has several of these, like Wynkoop Brewing Company, Great Divide Brewing Company, Breckenridge Brewery and the legendary Coors Distribution Center for the banquet beer that was born in the Rockies.
The Type of Forklift Certification in Denver That You Need
Before you invest in just any Denver forklift certification program, you need to know you're receiving the most up-to-date information that is compliant with all industry regulations. OSHA, the governing administration for workplace safety, says that all forklift operators must be trained and certified. Employers are the ones responsible for making sure all drivers are certified, and for providing training that includes formal instruction, practical training, and a skills evaluation.
If you want to receive the absolute best type of training that you know all employers will love, and that will be able to keep you safe, you need to look for a program that is OSHA-compliant. Where can you find OSHA forklift training? Keep reading to find out!
Save Time, Money, and Headache with Forklift Certification Denver from CertifyMe.net!
With an attractive cost of living index, high quality of life, wide open spaces, and abundant employment opportunities, using your Denver forklift certification training is a great career move from CertifyMe. We've designed our program to be the most convenient, easy, and affordable option for getting forklift certification, either for yourself or your entire workplace.
In only about one hour from any device with an internet connection, trainees can work through the online modules at their own pace and print their forklift operator card immediately after completing the course. Once that's finished, all that's left is the in-person evaluation, which can be done at your own workplace. No need to pay more to travel to an offsite facility.
We cover everything operators need to know to operate forklifts safely, and we are 100% compliant with all OSHA regulations. Choose from one of these specific forklift courses and receive your printable forklift certification in Denver:
Warehouse Forklifts, Classes 1, 4, 5
Pallet Jacks & Order Pickers, Classes 2, 3
Rough Terrain Forklifts, Class 7
Whether you want to work indoors, outdoors on a construction site, or in the dock yard next to large ships, we have the OSHA forklift certification Denver courses you need to be certified and compliant.
Create an account on our website and receive your or your workplace's Denver forklift certification this afternoon!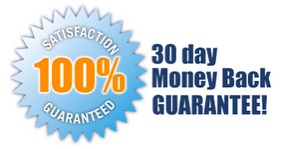 5 EASY STEPS!
Follow step-by-step instructions to get OSHA compliant!
This low-cost program can be completed anytime, anywhere!

Get Started Now By Registering Your Company For Free!
FREE 3 Year Renewals
Instant Access 24/7
Print Your Proof of Training
OSHA Accepted Nationwide
*If you are an individual not currently employed by a company use your personal name in
the 'Company Name' field.