Limited Time Offer! Free Covid-19 safety course with purchase of any Forklift or Aerial Lift Certification!
Access your free Covid-19 safety course in your members area once you have completed your purchase.

Houston Forklift Certification and Training
Receive Forklift Certification in Houston in 60 Minutes or Less – Sign Up with CertifyMe.net Today!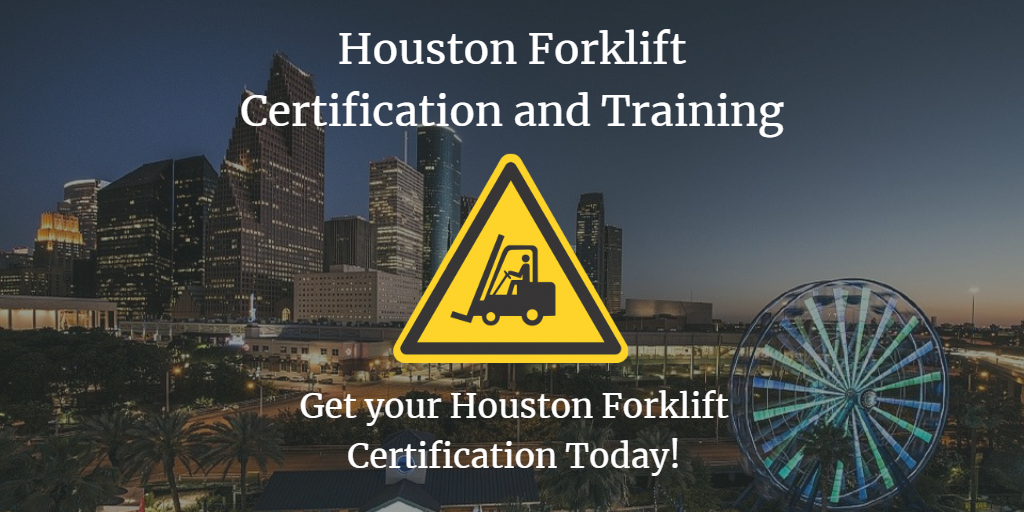 Houston is the largest city in Texas and one of the largest in the country. The city's strong economy, relatively low state taxes, and pro-business climate make Houston an ideal place for local businesses. if you hire forklift drivers, you need to provide forklift certification in Houston. CertifyMe.net has the forklift certification for Houston you need to become compliant. Wondering where to get Houston forklift certification? CertifyMe.net has everything you need
CertifyMe.net is the best place to get forklift certification in Houston. With our forklift training courses for any skill level, we'll help your company with your entire OSHA forklift training program.

Why Do I Need Houston, TX Forklift Certification? Why Forklift Certification in Houston is Important
Forklift training is not just a formality; it's a necessity to protect your employees on the job. Forklifts are responsible for fatal accidents every year, and it's not the forklift's fault. Operator error is the cause of the majority of forklift accidents. OSHA requires that employers ensure all operators are trained to operate forklifts, and if they're caught with uncertified workers, they'll be facing hefty fines and potential legalities. This is true for forklift operators in Houston, the greater Harris County region, the state of Texas and across the country! That's why most employers aren't willing to hire untrained workers without Houston forklift certification. Don't take chances with non-compliance; sign up for Houston forklift certification today!
CertifyMe.net has the OSHA knowledge and training resources to ensure you have the most up-to-date training possible. The result? Your company is covered in the case of an OSHA audit. That's hard to put a price on – and speaking of prices, you'll find the absolute best value with our Houston forklift certification classes.
Take OSHA Forklift Training & Certification Courses in Houston
Houston forklift certification with CertifyMe.net is the most convenient and affordable program available. CertifyMe.net was started by construction professionals with forklift training, so they know from first-hand experience what it's like to travel to an offsite training facility, sacrifice hours and hundreds of dollars of their time to learn necessary skills. Adequate forklift certification in Houston can reduce injuries, fatalities, and costs, and improve productivity and overall efficiency. So, why do so many programs make such vital information hard to accomplish? Read why our forklift school is different:
✓ CertifyMe.net's Houston forklift certification costs just $59.95 per employee.
✓ We have separate training classes that cover Warehouse forklifts; Pallet jacks and order pickers; and Rough terrain forklifts.
✓ We also offer Trainer education to make one or more of your employees a trainer for amateur operators.
✓ Our learning modules are online and are accessed wherever internet is available.
✓ Our program takes only about one hour to complete.
✓ You can print your certificate immediately after finishing the online course.
✓ Quite simply, we're the #1 option for Houston area employers who hire forklift drivers!
Our forklift certification in Houston ensures your company becomes and remains compliant, even with OSHA regulations constantly changing.
We have all the forklift certification in Houston, TX. Choose from our wide variety of training classes:
✓ Warehouse Forklifts, Classes 1, 4, 5
✓ Pallet Jacks and Order Pickers, Classes 2, 3
✓ Rough Terrain Forklifts, Class 7
Sign Up with CertifyMe.net for Houston Forklift Certification Today!

Take advantage of the CertifyMe.net difference today; Take a few minutes to fill out the application form on our website, and get your company fully compliant with OSHA forklift regulations.
If you have any questions about forklift certification in Houston, call CertifyMe.net today at 1-888-699-4800, or click here to get started! We're here to help with your Houston forklift certification!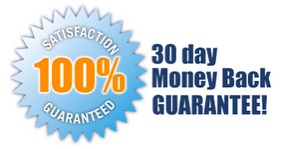 5 EASY STEPS!
Follow step-by-step instructions to get OSHA compliant!
This low-cost program can be completed anytime, anywhere!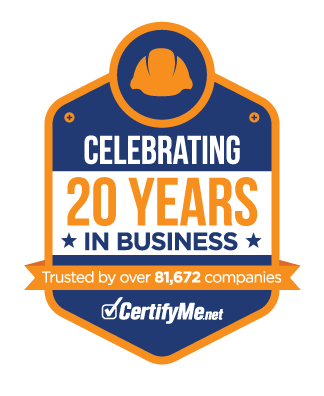 Get Started Now By Registering Your Company For Free!
FREE 3 Year Renewals
Instant Access 24/7
Print Your Proof of Training
OSHA Accepted Nationwide
*If you are an individual not currently employed by a company use your personal name in
the 'Company Name' field.