Limited Time Offer! Free Covid-19 safety course with purchase of any Forklift or Aerial Lift Certification!
Access your free Covid-19 safety course in your members area once you have completed your purchase.

Houston Forklift Certification, 100% Online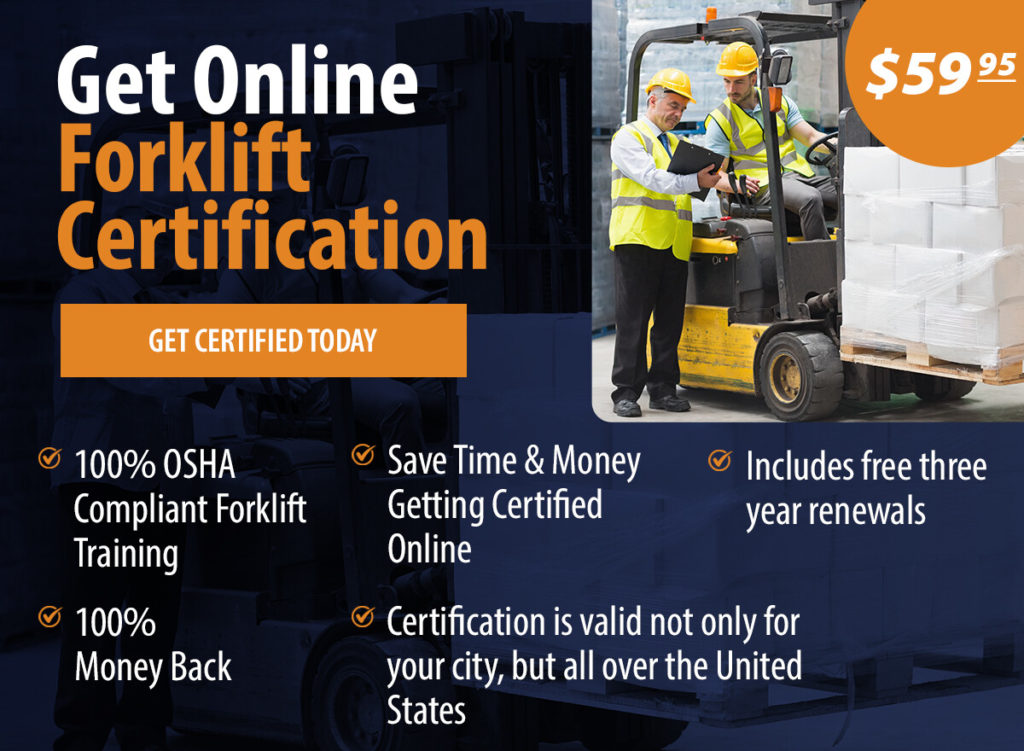 If you're ready to get on a forklift, then your first step is learning how to get forklift certified in Houston. With CeritfyMe.net, you can obtain your OSHA-certified training and certification 100% online. Our program only requires a one-time payment of $59.95, a stable internet connection, and your dedication to completing the program.
Once you complete the certification program with us, you'll be legally able to operate a forklift in Houston, the state of Texas, and throughout the nation! That's because we use OSHA-certified tactics that will give you the nationwide certification you need.
How Online Forklift Certification in Houston Works
So, how does the certification program work? Below, we'll go over how the process will go step-by-step. Completing your certification program online comes with many benefits, most notably, you can do your training anywhere at any time. Here is exactly how the process will go:
Employers Sign Up Employees

: First, your employer will set up an account with us at CertifyMe.net. If you're doing your certification course on your own, then you can set up your own account.

Employers Choose the Right Course

: Next, you or your employer will select the correct course you need. This could be our general forklift course or our rough terrain forklifts class.

Employees Take the Course

: Next, you'll complete the training course. You'll be expected to read through the material and understand what you're reading. This step takes the most time, and it's the most important.

Pre-Testing

: Once you've gone through the training, you can take a pre-test to show yourself how well-versed you are on the subject material. You will need to pass this online test to move on to the next step, but the good news is that you can take the test as many times as you need to.

On-Site Evaluation

: Next, you will be expected to perform a hands-on evaluation with a trained operator. You will also need to pass this exam to get your certification.

Obtain Your Operator Card

: Finally, you can print your operator card, which will serve as proof that you are certified to operate forklifts. Keep this card with you when you go to work.
Once you receive your operator card, you are considered OSHA certified to drive forklifts. You should be sufficiently trained to handle the forklift and any complications that arise during the course of the job.

Why Choose CertifyMe.net for Houston Forklift Certification
There are many reasons why you should choose CertifyMe.net to get certified. Here are a few of the benefits of our services:
 24/7 access to the curriculum

– allows employees to learn at any time or place that's convenient. The courses can also be accessed from any device with an internet connection.

Fast and Easy

– The course only takes about an hour to complete, and the test at the end can be taken as many times as an employee needs until they pass. 

Certification Cards

– Upon completion of the training, employees can print their certification cards that serve as proof of training and OSHA compliance. 

Free Renewals

– We're the only company who gives free lifetime access to the training course. OSHA requires an evaluation of forklift drivers' performance every three years. If a refresher course is needed, with CertifyMe.net there is no need to pay again. Use our course again every three years or whenever you need a refresher. 

Affordable

– Not only are our courses $59.95, you'll save time and money by not having to send your operators to an off-site location for training. 
For these reasons, traditional forklift training courses just can't compare to CertifyMe.net! Still unsure? Check out our reviews section to see how valuable a partnership with CertifyMe.net can be. And remember, all of our courses come with a 100% money back guarantee if you aren't completely satisfied. 

Frequently Asked Questions about Forklift Certification in Houston
While we may have you convinced that CertifyMe.net is the right place to go to get forklift certified, you might still have more questions about the whole process. Below, we'll go over some of the most frequently asked questions about getting certified in Houston.
Are Houston Forklift Certification Online Programs Legitimate?
This is by far the most common question we get here at CertifyMe.net. While we can guarantee that our certification and training services are legitimate, we can't say the same for every online Houston forklift certification program. In fact, the Attorney General of Texas, Ken Paxton, recently served a restraining order against a Houston business that was selling fake forklift training services.
Do I Have to Get a Forklift Certification in Houston to Drive a Forklift?
Yes. It is required by law that every employee submits to OSHA compliant training before legally operating a forklift in Houston.
Is My Forklift Certification Good Forever?
While it would be great if our forklift certification program lasted forever, your certification will only be valid for three years. After that time, you won't need to re-take the online training portion of forklift certification programs, but you will need to re-take the assessment at the end of the training. If you pass the assessment, then you'll be re-certified for the next three years. We do offer this type of re-certification assessment for free for former customers.
What Classes Does CertifyMe.net Offer?
We're glad you asked! We have several course options available. Our most popular course covers warehouse forklifts. This three class course covers electric motor rider trucks, internal combustion engine trucks, and internal combustion engine trucks. Another course we offer covers pallet jacks and order pickers. We also offer a course that covers rough terrain forklifts.
I Want to Become a Qualified Trainer. Can CertifyMe.net Help?
Are you hoping to become a qualified trainer? If so, then we have great news. We also offer a course that will provide you with the certification necessary to become a qualified evaluator or trainer. This course costs $149.00. This investment will pay off by allowing you to conduct all forklift training and evaluations for your entire team.
How Much Can I Actually Be Fined?
In this unfortunate accident at a local Houston Nursery, many citations were given out totally over $100,000.

Get Certified in Houston online today with CertifyMe.net!
If you have any questions about forklift certification in Houston, call CertifyMe.net today at 1-888-699-4800, or click here to get started! We're here to help with your Houston forklift certification!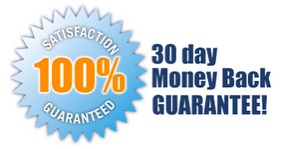 5 EASY STEPS!
Follow step-by-step instructions to get OSHA compliant!
This low-cost program can be completed anytime, anywhere!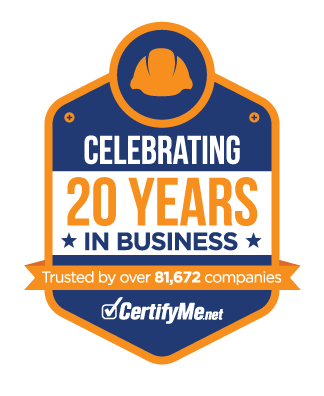 Get Started Now By Registering Your Company For Free!
FREE 3 Year Renewals
Instant Access 24/7
Print Your Proof of Training
OSHA Accepted Nationwide
*If you are an individual not currently employed by a company use your personal name in
the 'Company Name' field.