Los Angeles Forklift Certification and Training

Need Forklift Certification in Los Angeles? Look no further than CertifyMe.net!
Los Angeles isn't just for Hollywood stars and socialites – it's a thriving community with plenty of companies that require Los Angeles forklift certification. In the state of California, industrial truck and tractor operators are required for all types of jobs. CertifyMe.net helps your employees get the training you need for complete OSHA compliance!
Los Angeles-area employers rely on CertifyMe.net to handle all of their OSHA training requirements. Employers in following sectors are responsible for training their workers:
Telecommunications
Entertainment
Logistics
Maintenance
Movie set management
And many others
Sign up and register today for complete Los Angeles forklift certification and training assistance. We'll show you company that compliance isn't difficult to achieve – and we'll help you save money, too! With Los Angeles forklift certification, your company is covered in case of an OSHA audit or inspection…yet another way we'll save you thousands in the long run!

Why Get a Forklift Certification in Los Angeles?
Los Angeles offers a tremendous amount of opportunities for forklift operators. Remember, all forklift training and certification from CertifyMe.net helps your company become compliant in to time at all. If your company has training gaps and needs forklift certification in Los Angeles, contact CertifyMe.net today. We'll help get your safety program OSHA compliant.
Los Angeles Forklift Training and Certification
Most importantly, forklift training in Los Angeles helps to protect the lives of workers. OSHA requires that only trained workers can operate forklifts and that employers must ensure that operators are competent to drive forklifts safely and that they are given a safe and hazard-free work environment. Employers simply do not want to take the risk of hiring untrained operators who aren't OSHA-compliant. They'll be putting themselves and their business at risk of costly fines and legalities. It's against the law to have anyone operating a powered industrial truck without Los Angeles forklift certification. That's true in the city of angels, the state of California, and all across the United States!
The Benefits of Los Angeles Forklift Certification
Benefits for Employees with Forklift Certification in Los Angeles:
There are many benefits to being an LA area resident and obtaining your forklift certification in Los Angeles. LA provides many non-traditional job opportunities you might not expect. For instance, the Los Angeles area food bank hires forklift operators at all levels with forklift training in Los Angeles.
While employees enjoy advantages with forklift certification in Los Angeles from CerifyMe.net, employers enjoy even bigger benefits. Let's take a look at why many Los Angeles employers rely on us for their OSHA compliance and training requirements!
Benefits for Employers with Forklift Certification in Los Angeles:
But what about employers? The benefits of our forklift certification in Los Angeles extend well beyond the growth of job opportunities and into a broader picture. Certified workers will help to ensure safer cities and fewer worksite accidents. Our Los Angeles forklift certification program teaches workers how to operate a heavy forklift correctly and safely, how to inspect the equipment, perform maintenance checks, assess the surrounding environment for safety hazards, and protect themselves and their fellow employees from injuries and fatalities. Get our forklift training in Los Angeles, CA today. Employers will enjoy more productivity, a safer work environment, and a more motivated workforce!
If you hire workers with a CertifyMe.net Los Angeles forklift certification, you will achieve one of the most efficient worksites in Los Angeles With forklift certification in Los Angeles, your company will pass OSHA audits, and also be covered in case of any accidents or injuries!

Get Forklift Training in Los Angeles Today!
Our forklift training in Los Angeles is approved by OSHA as a quality and comprehensive certification. The online portion of training takes between 60-90 minutes to complete, leaving you with trained operators in no time, ready to successfully fulfill their duties. CertifyMe makes Forklift certification in Los Angeles easy, plus you'll never need to pay for training again because 3-year renewals are always free.
If you're interested in our Los Angeles forklift training and certification, keep reading for our three basic classes:
Warehouse Forklifts- Equipment-specific training for electric motor riding trucks or internal combustion engine trucks with either cushion tires or pneumatic tires.
Pallet Jacks and Order Pickers- This forklift certification in Los Angeles refers to electric motor narrow aisle trucks and electric motor hand or hand/rider trucks.
Rough Terrain Forklifts- Training involves equipment used in construction, docks and yards, timber forestry, and builder's merchants. Since many city companies work outdoors year-round, it's a good idea to sign up for your forklift certification in Los Angeles today!
Thinking about forklift certification in another city near Los Angeles? Learn more about forklift training and certification in California. With your forklift certification in Los Angelesyour company is fully compliant in the Golden State, including San Diego, Sacramento, San Francisco, San Jose, the Inland Empire region, Central Valley, and more! CertifyMe.net forklift training courses are good all across the state, and the entire United States!
Thanks for considering CertifyMe.net for your forklift training in Los Angeles, CA. If you have any questions about OSHA compliance, Los Angeles forklift certification or anything else regarding forklift certification in Southern California or elsewhere, please give us a call at 888-699-4800. Ready to get started right now? Click here and register your company for forklift certification in Los Angeles!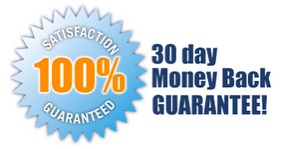 5 EASY STEPS!
Follow step-by-step instructions to get OSHA compliant!
This low-cost program can be completed anytime, anywhere!

Get Started Now By Registering Your Company For Free!
FREE 3 Year Renewals
Instant Access 24/7
Print Your Proof of Training
OSHA Accepted Nationwide
*If you are an individual not currently employed by a company use your personal name in
the 'Company Name' field.