Los Angeles Forklift Certification and Training
Looking for Los Angeles Forklift Certification and a great forklift job in LA? Look no further!
Los Angeles isn't just for Hollywood stars and socialites – it's a thriving community with plenty of job opportunities for folks who have their Los Angeles forklift certification. In the state of California, industrial truck and tractor operators tend to make almost $1000 more yearly than forklift operators on the low end. California forklift operations job growth is expected to increase by over 7% in the next few years with over 2000 jobs becoming available for those with forklift training in Los Angeles. If you live in the LA area or are considering moving there, forklift certification Los Angeles from CertifyMe.net can help you get the training you need to secure one of these well-paid, highly sought-after jobs.
From warehouses to distribution centers to movie sets – forklift drivers help out Hollywood in a big way, moving merchandise and set pieces behind the scenes – Los Angeles is always in need of forklift operators. Once you have your forklift certification in Los Angeles, you'll open the doors to a rewarding, well-paid career. And it all starts with CertifyMe.net. Our forklift training in Los Angeles, CA provides the foundation for everything you need to know about OSHA safety regulations and much more.

Why Get a Forklift Certification in Los Angeles?
Los Angeles is California's largest city and a major player in the warehousing and construction industries. A new world opens up for those who have forklift training. Los Angeles is sprawling, to say the least. A peek from the Griffith Observatory reveals not one but several skylines, each expanding annually. New buildings are going up all the time. Certified employees with forklift certification in Los Angeles are needed to complete major renovation projects in all of LA's famous neighborhoods. Los Angeles offers a tremendous amount of opportunities for you to begin or develop your career with forklift training and certification from CertifyMe.net. In addition to the great job opportunities, Los Angeles is also a great place to live, offering plenty of entertainment options, nightlife and dining destinations, world-class sports venues, plenty of arts and culture, and year-round sunshine. What's not to love about LA? Learn more about forklift classes and how you can sign up for the forklift certification Los Angeles program on our site.
Why Los Angeles Forklift Training Matters
Most importantly, forklift training in Los Angeles helps to protect the lives of workers. OSHA requires that only trained workers can operate forklifts and that employers must ensure that operators are competent to drive forklifts safely and that they are given a safe and hazard-free work environment. If workers want to qualify for the best jobs in Los Angeles, then they must complete their Los Angeles forklift certification. Employers simply do not want to take the risk of hiring untrained operators who aren't OSHA-compliant. They'll be putting themselves and their business at risk of costly fines and legalities. Not to mention, an untrained and uncertified worker is not as productive as those who are trained and are more likely to practice unsafe habits and cause accidents.
In addition to protecting your safety on the job, completing a forklift certification Los Angeles is the best way to land a great job with a large company. LAX is the largest commercial airport in Los Angeles. The transportation sector is always looking for operators with Forklift training benefits. Moving heavy cargo and baggage and working on airport construction require the hire of employees with forklift certification in Los Angeles.
Alaska Air is one airline to look at who's currently looking for a union forklift operator with forklift certification. Los Angeles area airlines like Alaska Air are looking for employees who are available 24/7 with LA forklift training – which means good hours and overtime.
One great thing about LA is the availability of interesting forklift jobs that require hanging out at famous landmarks and engaging with interesting people. For instance, the LA Dodgers warehouse is typically looking for help from forklift certified warehouse workers at all levels. The latest MLB job lead calls for a warehouse supervisor.
The Benefits of Los Angeles Forklift Certification
Benefits for Employees:
There are many benefits to being an LA area resident and obtaining your forklift certification in Los Angeles. LA provides many non-traditional job opportunities you might not expect. For instance, the Los Angeles area Food bank hires forklift operators at all levels with forklift training in Los Angeles. Employees are brought on to help move food boxes and other cargo throughout the warehouse for distribution. Find Food Bank employment opportunities at http://www.lafoodbank.org/about-us/work-with-us/employment.aspx.
The best forklift jobs in Los Angeles can pay up to $57,400 annually. With so many attractions, events and new construction in the works, Los Angeles is a great place to live, work and go to school to complete your forklift certification Los Angeles. In the last 10-15 years, the population growth in the LA metro area increased by about 2 million people. This population landscape provides business opportunity in the construction of new residential condos and homes – and as a result, an increase in forklift jobs in the area if you have a Los Angeles forklift certification. Sign up to get your forklift training in Los Angeles, CA today – it's a great decision for today, and also for your future!
 Benefits for Employers:
But what about employers? The benefits of our forklift certification in Los Angeles extends well beyond the growth of job opportunities and into a broader picture. Certified workers will help to ensure safer cities and fewer worksite accidents. Our program teaches workers how to operate a heavy forklift correctly and safely, how to inspect the equipment, perform maintenance checks, assess the surrounding environment for safety hazards, and protect themselves and their fellow employees from injuries and fatalities. What does this mean for employers? You can enjoy a safer, more responsible workplace along with increased productivity, uptime, and reduced costs. Get our forklift training in Los Angeles, CA today. Employers will enjoy more productivity, a safer work environment, and a more motivated workforce!
If you hire workers with a CertifyMe.net forklift certification, you will achieve one of the most efficient worksites in Los Angeles. You will see your profits soar through the roof, and you will be making a significant contribution to the solid improvement of your city. L.A.'s reputation as a thriving, safe, and modern city will be maintained only with properly trained workers and those who employ them. They are the ones who can preserve its infrastructure and architecture, complete repairs and build new, sustainable housing. Look into our Los Angeles forklift training today.
Forklift Jobs in Los Angeles
Workers with a Los Angeles forklift certification have access to a wide variety of jobs in LA. Job positions include forklift operator, forklift mechanic, warehouse worker, dock worker, and even a special events employee working on the sets of movies. Hollywood is full of opportunities for equipment workers who can lift, handle, and carry props and other large set items. If you have a forklift certification in Los Angeles, you could be working in the exciting film business!
Other top companies in Los Angeles that hire forklift workers include Agora Natural Surfaces, Uline, Help the Children, PODS Inc, and more. Complete your forklift certification Los Angeles today and qualify for a new and exciting career with a great company tomorrow!
Get Forklift Training in Los Angeles Today!
Our forklift training in Los Angeles is approved by OSHA as a quality and comprehensive certification. The online portion of training takes between 60-90 minutes to complete, leaving you with trained operators in no time, ready to successfully fulfill their duties. CertifyMe makes Forklift certification in Los Angeles easy, plus you'll never need to pay for training again because 3-year renewals are always free.
If you're interested in our Los Angeles forklift training and certification, keep reading for our three basic classes:
▪    Warehouse Forklifts- Equipment-specific training for electric motor riding trucks or internal combustion engine trucks with either cushion tires or pneumatic tires.
▪    Pallet Jacks and Order Pickers- This class refers to electric motor narrow aisle trucks and electric motor hand or hand/rider trucks.
▪    Rough Terrain Forklifts- Training involves equipment used in construction, docks and yards, timber forestry, and builder's merchants.
Thinking about forklift certification in another city near Los Angeles? Learn more about forklift training and certification in California. With your forklift certification in Los Angeles, you're also good to work in other cities and areas in the Golden State, including San Diego, Sacramento, San Francisco, San Jose, the Inland Empire region, Central Valley, and more! CertifyMe.net forklift training courses are good all across the state, and the entire United States!
Thanks for considering CertifyMe.net for your forklift training in Los Angeles, CA. If you have any questions about OSHA compliance or anything else regarding forklift certification in Los Angeles or elsewhere, please give us a call at 888-699-4800.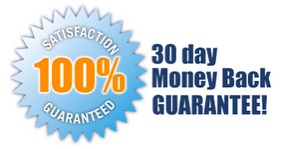 5 EASY STEPS!
Follow step-by-step instructions to get OSHA compliant!
This low-cost program can be completed anytime, anywhere!

Get Started Now By Registering Your Company For Free!
FREE 3 Year Renewals
Instant Access 24/7
Print Your Proof of Training
OSHA Accepted Nationwide
*If you are an individual not currently employed by a company use your personal name in
the 'Company Name' field.