Limited Time Offer! Free Covid-19 safety course with purchase of any Forklift or Aerial Lift Certification!
Access your free Covid-19 safety course in your members area once you have completed your purchase.

Los Angeles Forklift Certification 100% Online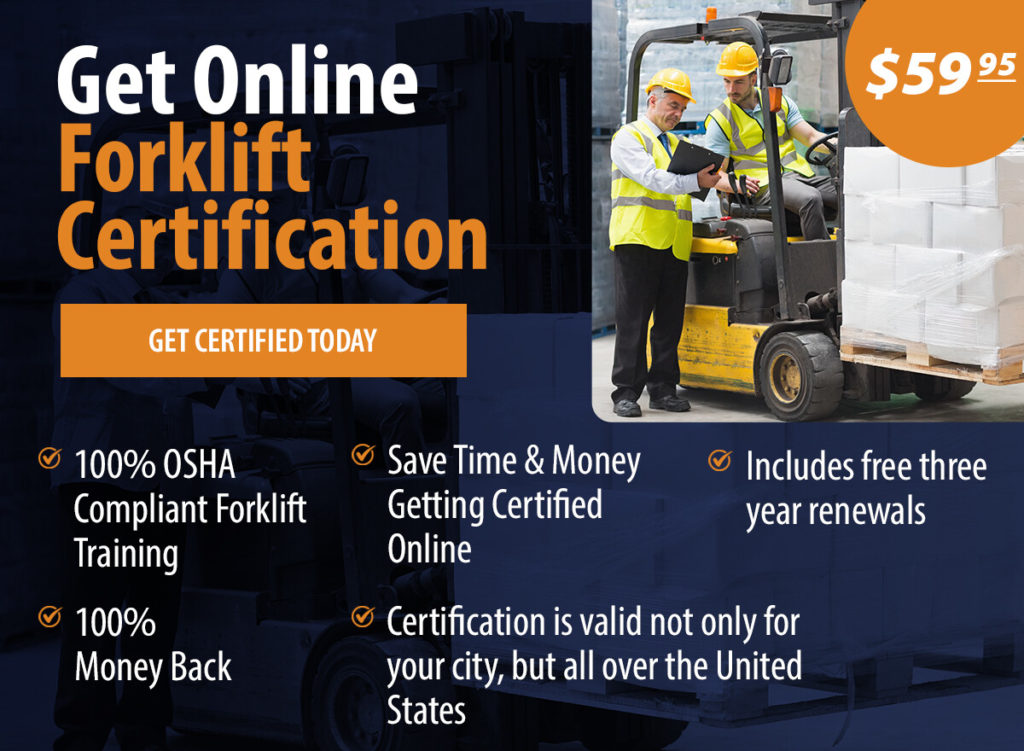 Earning your forklift certification in Los Angeles has never been more convenient. CertifyMe.net allows you to train from anywhere with an internet connection for just $59.95. Once complete, you'll be ready to operate forklifts in Los Angeles and the Golden State, as well as the rest of the United States. Our online courses allow you to learn a new trade from the convenience of home. Getting certified with us is easy and fast!
How Online Forklift Certification in Los Angeles Works
It's easy for employees to pursue forklift certification online in Los Angeles, thanks to CertifyMe.net. There's no need to send employees off-site for time-consuming, expensive training courses. Instead, get started training right away by following these steps:
Sign Up –

Employers should create an account and sign up each worker in need of certification.

Select Applicable Forklift Courses –

CertifyMe.net offers a range of forklift certifications based on the type of lift your organization relies upon. From pallet jacks to rough terrain forklifts and everything in between, our courses cover it all. Simply select the courses you need and check out.

Undergo Online Training – 

Learners may undergo training at the own pace and on their own time. Once training is finished, they'll need to take and pass an online test to demonstrate all they have learned. There's no pressure, as they can complete the test as many times as it takes to earn a passing score.

On-Site Evaluation –

Next comes the hands-on evaluation conducted by one of your on-site employees. If you don't have an operator trained to perform such evaluations, check out our

Train the Trainer

course. It teaches employees how to train others and perform this evaluation, complete with a checklist.

Print Your Operator Card – After earning a passing score on the written and hands-on examinations, operators will be officially certified to drive a forklift in Los Angeles and the rest of the country. You can print the operator cards and certificate directly from our site for proof of certification.

Why Choose CertifyMe.net for Los Angeles Forklift Certification
Each forklift operator in the United States is required to be trained in accordance with OSHA regulations. Untrained, uncertified employees using forklifts can warrant large OSHA fines. Don't risk the future of your business or the safety of your employees by allowing untrained workers to operate forklifts.
Our comprehensive online classes for Los Angeles forklift certification come with a number of benefits, including:
 

24/7 Accessibility – Our availability means employees can learn at time place or time that works for their busy lifestyle. So long as they have a device that's connected to the internet, employees can learn new skills and get OSHA compliant.
Quick and Easy – Our courses typically take about an hour to complete, and the test at the end can be taken as many times as necessary to earn a passing score.
Certification Cards – Once training is complete, employees can print their certification cards as evidence of training and compliance with OSHA regulations.
Free Renewals – OSHA requires forklift drivers to recertify every three years. We're the only training company that offers free lifetime renewals. Any time you might need a refresher, access our coursework for free.
Affordable – Save valuable time and money by not sending operators to an off-site location for training. At just $59.95, our courses are the definition of affordable.
It's obvious: traditional forklift training classes simply can't compare to CertifyMe.net! If you're still feeling uncertain, visit our reviews section to see just how valuable our coursework can be. Since all our training classes come with a 100 percent money back guarantee, there's no risk in giving us a try.

Frequently Asked Questions About Forklift Certification in Los Angeles
If you're still feeling uncertain about how to get forklift certified in Los Angeles, allow us to shed a little more light. Here are the answers to some of our most frequently asked questions: 
Do I Need a Forklift License in Los Angeles? 
Yes, OSHA requires all forklift operators nationwide to be trained and evaluated in accordance with standard 29 CFR 1910.178(I)(1). 
Do I Need Experience to Earn My Forklift Certification in Los Angeles?
No, you don't need any experience to complete forklift certification training with CertifyMe.net.
Can I Register for Training, Or Does My Employer Need to Sign Me Up?
By law, employers must provide forklift certification in Los Angeles for their employees. While you can register for yourself and pay the fees associated with the course out of pocket, it may better to find a forklift job first and have your employer pay for your certification.
How Much Do Forklift Operators Earn in Los Angeles?
The average annual salary for forklift operators in Los Angeles is $45,502. As you gain more experience, you may make more than this. New operators may find themselves making less than average as they get their start.
Why is Forklift Training Necessary?
Operating heavy machinery without proper training is incredibly dangerous. An accident in Palo Alto reveals just how quickly an average day can turn deadly for forklift operators. Learning about safety best practices can help workers avoid accidents and injuries at work.
Do forklift injuries in Los Angeles actually happen?
An unfortunate real every day event, during a Parade, a driver ran over an on-lookers foot.

Enroll Your Forklift Operators in Forklift Certification in Los Angeles Now
If you're hoping to get forklift training in Los Angeles for your team, enroll workers now! They'll soon possess the skills and knowledge necessary to be more productive and prevent injuries. Your business will also become covered should OSHA perform an audit. 
Have questions about how to earn your forklift certification in Los Angeles, CA? Call CertifyMe today at (888) 699-4800 or contact us online. We'll be happy to address your concerns and help you enroll your team!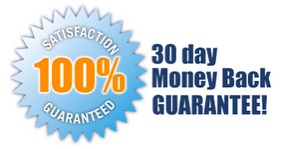 5 EASY STEPS!
Follow step-by-step instructions to get OSHA compliant!
This low-cost program can be completed anytime, anywhere!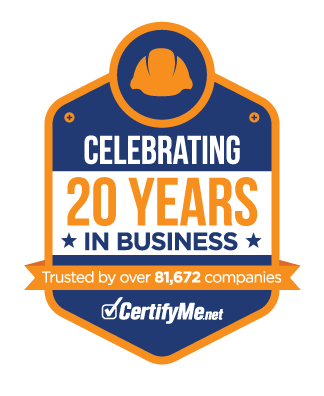 Get Started Now By Registering Your Company For Free!
FREE 3 Year Renewals
Instant Access 24/7
Print Your Proof of Training
OSHA Accepted Nationwide
*If you are an individual not currently employed by a company use your personal name in
the 'Company Name' field.