Limited Time Offer! Free Covid-19 safety course with purchase of any Forklift or Aerial Lift Certification!
Access your free Covid-19 safety course in your members area once you have completed your purchase.

National Forklift Safety Day 2023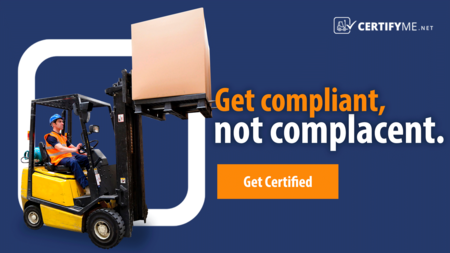 At CertifyMe.net, the leader in online OSHA forklift compliance and training, every day is forklift safety day – for our company and our many clients across the United States.
Our online forklift certification programs give every company the opportunity to certify all their forklift drivers. We provide a convenient online format for students, and help empower employers to take control of their own internal safety initiatives. Best of all, we keep our forklift certification costs super low, so anyone can afford to achieve OSHA compliance!
OSHA requires that all employers who hire forklift drivers provide training and certification. It's against the law to have anyone operate a forklift, pallet jack, or other powered industrial truck without OSHA-approved training. With CertifyMe.net, all of your training and certification requirements are taken care of.
For this blog article, we'll focus on this year's National Forklift Safety Day – the perfect time to assess your safety program, and address any issues with your forklift fleet. By raising awareness about his significant event, we can hopefully help address and fix any non-compliance problems and avoid accidents and on-the-job injuries. 

What is Forklift Safety Day?
The first National Forklift Safety Day occurred in 2014. It was started to provide a forum for the trends, events, technology, and other issues that impact forklift safety on a daily basis. National Forklift Safety Day is the only event that gathers safety rule legislators, safety managers & consultants, industry & manufacturing personnel, and other executives within the forklift industry. Since its inception in 2014, forklift safety day has grown considerably, and has helped draw attention to the many issues surrounding forklift safety.
This year's conference, National Forklift Safety Day 2023, is the tenth annual event. And since forklift safety is so important, the 2023 edition of forklift safety day is actually two days! The conferences and events, scheduled for Monday, June 12, and Tuesday, June 13th in Washington, DC, are open to the public and free of charge, similar to past National Forklift Safety Days. The upcoming National Forklift Safety Day will include an educational session, overview of Congressional activity & legislation, Congressional meetings, and speeches about forklift safety & industry trends, courtesy of the National Press Club. 
The Importance of Forklift Safety Training
There are dozens of forklift-related fatalities in the U.S. every year, and hundreds more are injured. OSHA keeps track of the most commonly cited safety violations, many of which result in on-the-job accidents. And each year, forklift accidents always rank in the top 10.
These are just some reasons why forklift certification and training are important. Plus, given the numerous hazards associated with driving a forklift – tip-overs, pedestrian accidents, collisions, etc. – it simply makes sense to have your workforce up to date and fully certified for the latest OSHA safety regulations.
CertifyMe.net has the training, resources, and customer support to help your drivers avoid accidents and confidently operate your powered industrial trucks. When your company has a forklift accident, there are plenty of related "hidden" costs. Make sure you're covered in case of OSHA audits and inspections with CertifyMe.net.
CertifyMe.net: An Advocate for National Forklift Safety Day 2023
Like past years, CertifyMe.net will actively support, promote, and advocate for the forklift safety day in 2023. As part of involvement with National Forklift Safety Day, CertifyMe.net is hosting a special Forklift Safety Contest on our Instagram account. You'll learn about some different forklift safety tips, recommended driving techniques, load handling, and other important info. Check it out today!

Do Your Part for National Forklift Safety Day
We can all do our part to promote forklift safety. As National Forklift Safety Day 2023 approaches, CertifyMe.net encourages everyone – safety managers, forklift drivers, trainers, CEOs and more – to help raise awareness on forklift safety. Who knows? Just talking about forklift safety with a friend or colleague may help prevent an accident with a safety review, much-needed maintenance checks, or action to improve safety.
We'd love as many people as possible to participate in our Forklift Safety Contest. Just entering the contest is a step in the right direction. Working together, we can help make every workplace in America a safer, more productive place!
If your company needs help with certification and training for forklift drivers, don't hesitate to register your company today. We're here to help ensure your entire company is OSHA compliant, on National Forklift Safety Day 2023, or any other day! For questions about training, forklift safety day, or our Instagram contest, feel free to drop us a line or call 1-888-699-4800. Thanks for visiting CertifyMe.net!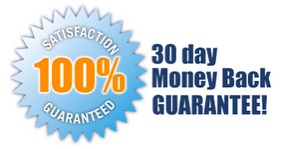 5 EASY STEPS!
Follow step-by-step instructions to get OSHA compliant!
This low-cost program can be completed anytime, anywhere!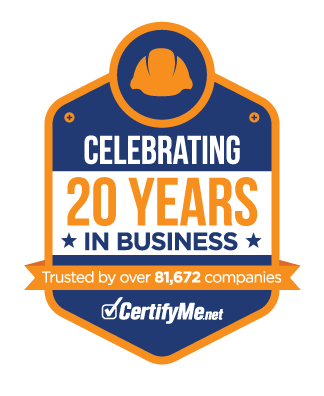 Get Started Now By Registering Your Company For Free!
FREE 3 Year Renewals
Instant Access 24/7
Print Your Proof of Training
OSHA Accepted Nationwide
*If you are an individual not currently employed by a company use your personal name in
the 'Company Name' field.