Limited Time Offer! Free Covid-19 safety course with purchase of any Forklift or Aerial Lift Certification!
Access your free Covid-19 safety course in your members area once you have completed your purchase.

5 Forklift Driving Tips
Posted by: admin on September 22, 2020
Operating a forklift safely requires attention to detail. Otherwise, inattentive forklift operators can put themselves and others in danger.

Forklift Driving Tips
There are many things that a forklift operator can do to drive safely. These include:
1. Get Certified
Enroll in forklift safety training to learn how to properly operate and maintain a lift. Forklift safety training usually requires only a few hours to complete and provides extensive insights into safe forklift operating practices. Plus, upon completion, a forklift driver can operate a lift in compliance with OSHA regulations.
2. Read the Forklift Operations Manual
Review the forklift operations manual before using a lift. A forklift manufacturer supplies an operations manual that explains the lift's controls and how to correctly operate and maintain the lift. Forklift operators should follow the lift manufacturer's instructions and ensure the lift is in proper working order any time they plan to use it.
3. Prioritize Load Balancing 
Beware the dangers associated with unstable loads. For instance, if a forklift load is lifted too high, the lift may tip over. Or, if a heavy forklift load is carried, the load should be secured on the tips of the forks. If forklift operators consistently prioritize load balancing, they can avoid tip-overs and other accidents.
4. Use Safe Roadways
Avoid driving a forklift on rough terrain or uneven road surfaces. Bumps, potholes, and other road hazards can cause a forklift to become unstable and lead to accidents. Also, forklift operators should avoid driving a lift in heavy rain or other harsh weather conditions.
5. Wear Appropriate Clothing
Wear a hard hat, high-visibility jacket, and other apparel and accessories to ensure a forklift operator can safely drive a lift. Forklift operators should also avoid loose-fitting clothing, as this can inadvertently get caught in a lift.
Along with these tips, a forklift operator should continuously practice driving a lift. This allows an operator to improve their skills driving a forklift forward and backward.
When to Drive a Forklift Backward
Forklift operators should drive a lift backward if a load makes it difficult to see from the front of the truck. In these scenarios, operators should drive their lift cautiously and continue to comply with OSHA guidelines.

Is Driving a Forklift Easy?
Driving a forklift can be difficult, even for an experienced operator. But, forklift operators who strive for ongoing improvement are well-equipped to avoid lift accidents.
CertifyMe.net can help forklift operators get better at driving a lift as well. We offer in-depth forklift safety training to lift operators of all skill levels. To learn more, please contact us online or call us today at 1-888-699-4800.
Welcome to CertifyMe.net
CertifyMe.net has offered online forklift certification since 1999. With Our Convenient online program. your employess can earn their certification in an hour or less.
Browse Online Certifications:
This low-cost program can be compeleted anytime, anywhere!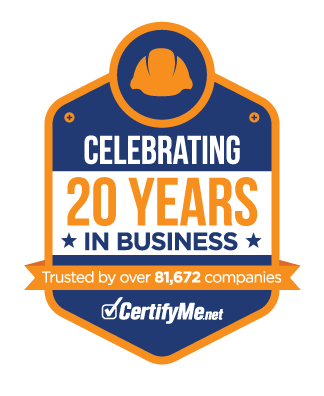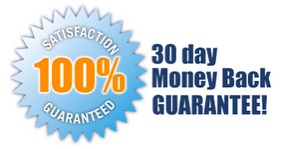 Connect with Us


Get Started Now By Registering Your Company For Free!
FREE 3 Year Renewals
Instant Access 24/7
Print Your Proof of Training
OSHA Accepted Nationwide
*If you are an individual not currently employed by a company use your personal name in
the 'Company Name' field.