5 Most Important Parts of a Forklift
Posted by: admin on August 26, 2015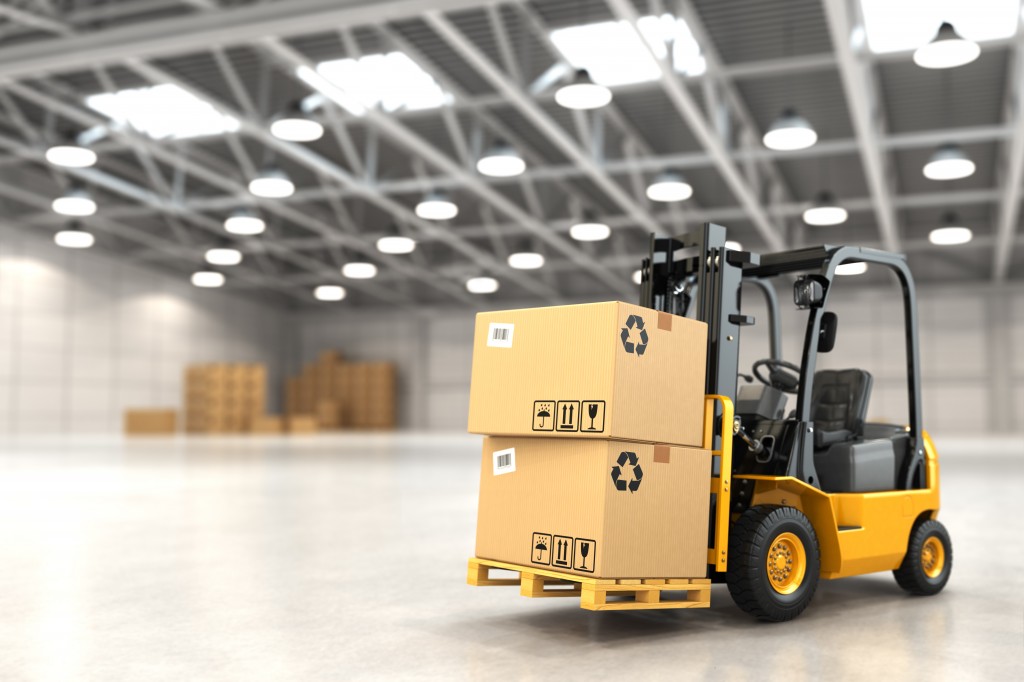 If you could list with one hand the most important components of a forklift, what would they be? Every part is "important" in some way, but which ones really stand out? Certain parts of a forklift are designed to maintain the safety of the equipment and to help prevent malfunctions that can lead to serious accidents.
We've asked our team for their input, and the general consensus was these five parts of a forklift:
Five Parts, Focal Importance
Tires
If you have bald, cracked or overly-worn tires, you're simply inviting disaster. Driving on tires that need to be replaced can make your forklift unstable. Without proper tire care, you can be in danger of slipping out and can even affect the load you are moving. Since Forklifts are made without suspension your tires act as your only cushion between you and the ground.
Forklift tires should be able to support nearly 10,000 pounds, so they need to be up to the challenge! In addition to cracking, look for distress over the wear line. When your tires are worn out past the wear line, it's time to replace them. Other signs you need to replace your tires are chunks of tire falling off, tearing, and flat spots. As one of the most important parts of a forklift, your tires must be strong and sturdy.
Warning Indicators
Turn signals, lights, the horn and more – taken together as a single part, it's hard to argue their importance. The warnings parts of a forklift are one of the most essential for helping to prevent accidents, which is a key component of forklift training.
Warehouses are busy, bustling spaces that are full of activity and sounds. Without properly functioning warning signals, forklift operators and on-foot workers may not have the level of awareness they need to avoid each other and prevent accidents. The pre-start inspection all forklift operators must perform before each shift can indicate any of these warning indicators that need to be tuned up or replaced.
Forks
The forks are the parts of a forklift for which it's named and is the two pieces that are located at the front of the forklift, near the tires, and extend outwards to lift and carry loads. The forks are crucial to the safe operation of a forklift. Damaged or faulty forks, like tires, can lead to catastrophic consequences when you're trying to handle heavy loads; ignore them at your own peril!
When forks are cracked, bent, or otherwise damaged, they affect not only the forklift's ability to handle a load but also the safety of the operator and workers nearby. Unstable loads due to malfunctioning forks can cause loads to fall over, crushing workers, causing obstructions, and damage to the worksite.
Cockpit Controls
Malfunctioning controls could mean the difference between a safe day on the job and an OSHA investigation. The controls in the cockpit are what allow the operator to control the machine, divert a dangerous situation, and keep the forklift out of harm's way. If these parts of a forklift aren't functioning properly, or they're being controlled by an untrained worker, hazardous situations can arise. The operator driving the forklift may not be able to avoid hazards, and workers on-foot may be put at risk if operators aren't able to control the forklift and avoid coming into contact with the pedestrian zone. The cockpit controls keep everyone safe in a worksite, and are one of the most important parts of a forklift.
The Driver
Thought we'd go with another electrical or mechanical component, didn't you? By far the most important part of a forklift is the operator. "Give me a great driver with an average forklift over an average driver with a great forklift any day of the week," said one warehouse manager. And we agree with him. Forklift accidents happen every year in warehouses and on worksites, and the most common cause of these accidents is operator error. This means that the improper use of a forklift by the operator is what caused the majority of annual injuries, fatalities, and equipment damage. Learn how to operate the machine properly and understand all the different parts of a forklift through the best forklift certification training.
Through training, workers should learn how to operate all the different types of forklifts in their workplace, how to perform inspections of the equipment and the environment, and how to avoid hazards. Training must include all these most important parts of a forklift, including how to check the fluid levels, inspect the forklift before and after shifts, and make sure nothing puts workers in harm's way.
The Most Important Part of Operating a Forklift: Proper Training
No single forklift part (besides the driver, of course) is as important as safety training. But not just any forklift instruction; you want an affordable, efficient, everlasting training. That's why CertifyMe.net is the smart choice. Our training modules cost hundreds (if not thousands) less than so-called safety "experts." They cover all the concepts you need to become a better, safer forklift operator. And once you sign up, we're with you the rest of the way. Lifetime support. Free, easy renewals. And much more.
In addition to teaching how to operate a forklift, we also teach you how to perform equipment inspections and maintenance for all the parts of a forklift, how to assess the surrounding environment for hazards, how to recognize and avoid hazards, and all OSHA regulations. Workers that complete our training are the most efficient, productive, and compliant with industry standards. This is good not only for preventing accidents and creating a safer workplace but also for business and your bottom line!
Our forklift training course covers the following:
Warehouse Forklifts, Classes 1, 4, 5
Pallet Jacks and Order Pickers, Classes 2, 3
Rough Terrain Forklifts, Class 7
The parts of a forklift in each category
Our programs also include:
Truck-related and workplace-related topics
Formal written instruction, practical training, and all the checklists and handouts for the skills evaluation
Free three-year renewals for life!
Spanish and English options
Instantly printable operator certifications!
And the best part is, you don't need to travel to an offsite facility and pay for costly classroom training. Get your workers trained and certified in-house, with your own Trainers through our Train the Trainer course. You can save hours of time, thousands of dollars in training costs, and maintain the productivity of your workplace.
Ready to experience the difference with Certify Me? Give our OSHA forklift specialists a call at (888) 699-4800, and we can discuss your company's specific requirements. Plus, the CM contact page has other ways to reach us. Get certified and become an expert in all of the most important parts of a forklift in one afternoon!
Thanks for reading the CertifyMe blog!
5 EASY STEPS!
Follow step-by-step instructions to get OSHA compliant!
This low-cost program can be completed anytime, anywhere!



Get Started Now By Registering Your Company For Free!
FREE 3 Year Renewals
Instant Access 24/7
Print Your Proof of Training
OSHA Accepted Nationwide
*If you are an individual not currently employed by a company use your personal name in
the 'Company Name' field.