Limited Time Offer! Free Covid-19 safety course with purchase of any Forklift or Aerial Lift Certification!
Access your free Covid-19 safety course in your members area once you have completed your purchase.

"Prime" Problems for Amazon: Workplace Safety Issues & More
Posted by: admin on September 13, 2018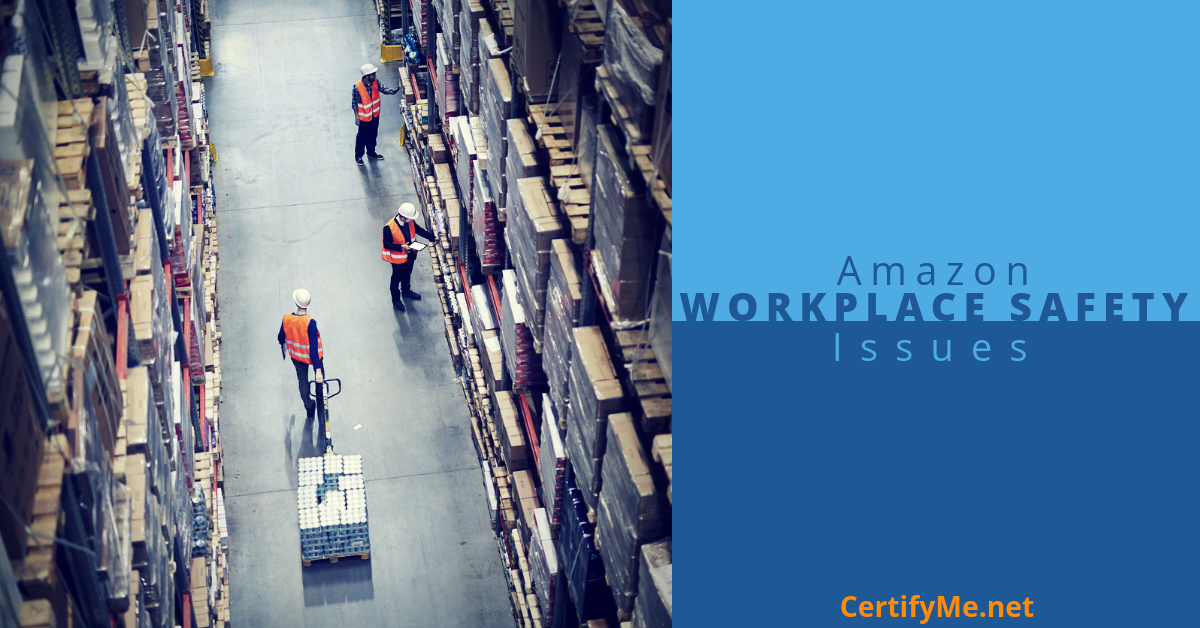 Amazon is always in the news. Seemingly every hour, we're hearing about the company's soaring stock price, the location of its much-hyped new headquarters complex (commonly called HQ2), and even the political endeavors of founder and CEO Jeff Bezos.
Amazon is a literal A to Z of today's 24-hour news cycle. At times, it seems like the mega-retailer could have its own newspaper. Interest in the company is stronger than ever. Amazon has its own Amazon News Twitter account, which has tens of thousands of followers. From the financial pages to the lifestyle section, Amazon keeps news providers busy with an endless barrage of breaking news.
Yet here's one area where you wouldn't expect to hear about Amazon so much: workplace safety concerns.
The e-commerce giant has been in the news recently due to accidents, injuries, and even deaths on the job. Amazon says the mishaps are bound to happen with a rapidly growing company and is doing everything necessary to improve workplace safety. Critics counter that the multi-billion dollar company should be doing much more to keep its workers (including forklift and pallet jack operators) as safe as possible.
So who has the upper hand in this heated controversy? And what lessons can be learned about warehouse safety?
Let's take a look at the recent Amazon controversy, and what it means for other companies.
Amazon's Warehouses: Millions of Products, Thousands of Workers and Dozens of Safety Issues
Earlier in 2018, the National Council for Occupational Safety and Health, a private nonprofit worker advocacy group, published a workplace safety report. The study, which identified Amazon as part of a "dirty dozen" group of firms with serious safety violations, caused an immediate ripple effect through the business community.
But it didn't stop there. The report caused a heated debate in the public forum, and also reached the highest governmental offices in the country – including former presidential candidate and current Vermont Senator Bernie Sanders.
The report stated that seven Amazon workers have been killed on the job since 2013. Two of the fatalities were caused by forklifts in warehouses.
Amazon, meanwhile, quickly responded to the controversy, and said that all of their employees are given safety orientation training. The company is also involved in other safety initiatives to promote greater safety awareness, from its offices to warehouses. Amazon also welcomed anyone to visit its facilities to see how seriously they take safety. "We are proud of safety record and thousands of Amazonians work hard every day innovating ways to make it even better," said a company spokesperson. "We encourage anyone to come see for themselves by taking a tour at one of our fulfillment centers."
This statement seemed to provoke Senator Sanders, who in turn called on OSHA to immediately investigate Amazon for safety violations.
"It's not only low wages that are of concern with regard to Amazon," said Senator Sanders. "There are deeply disturbing stories about working conditions at fulfillment centers run by Amazon and its contractors."
Senator Sanders' call for OSHA investigations stems from other controversies surrounding Amazon. This includes news reports that the company's workers are forced to buy food stamps. Critics aren't sure how sincere Sanders' activism is.
One thing cannot be denied. Workplace and warehouse safety is critical for any company that employs forklift drivers, whether it's a small startup or the world's largest e-retailer. That's something to think about as you go about your day-to-day activities as a forklift driver or pallet jack operator.
Don't Skip on Warehouse Safety
As recent news stories show, warehouse safety is too important to pass up. Everyone at Amazon – from the newest hire to Jeff Bezos – is now fully aware of the negative publicity associated with ignoring safety rules and regulations from OSHA.
When politicians like Bernie Sanders start to put the heat on, it's already too late. That's why you have to stay ahead of the safety curve. One of the best ways to do that is to keep updated with OSHA compliant training.
Forget politics and publicity for a second, and focus on what's really important: safety! With a great assortment of training classes for everyone, CertifyMe.net is the best source for safety training you'll find anywhere.
Check out our courses and pricing – you're sure to connect with the training module(s) that fit your schedule, budget, and overall training needs. Even if your company doesn't command the attention of an Amazon (then again, who does?), it still helps to ensure your forklift drivers have the necessary skills and training to succeed on the job – and more importantly, stay safe on the job!
Don't delay any longer. Get started today, and make your workplace safer & more productive for everyone. If you have any questions about our training, please call us at 1-888-699-4800. Thanks for visiting CertifyMe.net.
Welcome to CertifyMe.net
CertifyMe.net has offered online forklift certification since 1999. With Our Convenient online program. your employess can earn their certification in an hour or less.
Browse Online Certifications:
This low-cost program can be compeleted anytime, anywhere!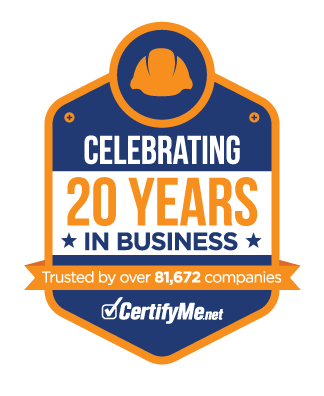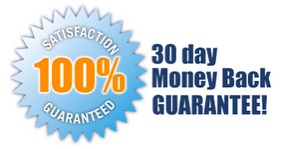 Connect with Us


Get Started Now By Registering Your Company For Free!
FREE 3 Year Renewals
Instant Access 24/7
Print Your Proof of Training
OSHA Accepted Nationwide
*If you are an individual not currently employed by a company use your personal name in
the 'Company Name' field.