Limited Time Offer! Free Covid-19 safety course with purchase of any Forklift or Aerial Lift Certification!
Access your free Covid-19 safety course in your members area once you have completed your purchase.

The 5 Best Forklift Brands in 2021
Posted by: admin on July 6, 2021
Your business uses forklifts every day. To optimize your productivity, you need to know which forklifts deliver the best return on investment. If you can weigh the pros and cons of popular forklift brands, you can purchase lifts that help your company thrive. 
What Are the Best Forklifts? 
Here are five of the best forklift brands. 
1. Toyota
Toyota has supplied forklifts to North American businesses for over 50 years. In addition, Toyota has been a top-selling forklift brand since 2002. 
To date, Toyota has firmly established itself as a best forklift brand, thanks in part to its wide range of high-end models. There are more than 700,000 Toyota forklifts in use at companies across the United States. Furthermore, Toyota forklifts are sold by over 60 authorized dealers and at more than 220 North American locations. 
2. Yale
Yale has provided lift truck equipment since 1875. The company prioritizes offering forklifts and other lift parts and services that help businesses maximize their performance. 
You can find order pickers, reach trucks, and other types of forklifts from Yale. Regardless of which Yale models you check out, you're sure to find ones that can help your company safely and efficiently perform a variety of tasks. 
3. Hiab
Hiab may be best known for its truck-mounted forklifts. The company focuses on solution-driven design, which has helped it stand out as a best forklift brand.
Typically, drivers can unload cargo from a Hiab truck-mounted forklift in about 60 seconds. As such, this type of lift offers a great choice for drivers who need to perform full-service deliveries at warehouses. 
4. Hyster
Hyster is globally recognized for its forklifts. It offers pallet trucks, very narrow aisle trucks, and other types of lifts equipped with advanced technologies. 
The latest Hyster models feature operator-assist technology to help drivers avoid accidents. Hyster has also introduced lithium-ion technology that limits energy consumption. The company continues to explore ways to enhance its forklifts as well. 
5. Komatsu
Komatsu is the world's second largest forklift manufacturer. The company engineers lifts with dependability, durability, and performance top of mind. 
You can find pneumatic, electric, and other forklift options from Komatsu. Each Komatsu model is built to last and may serve you well for an extended period of time. 
How to Identify the Best Forklift Brand
It pays to perform an in-depth assessment of the most popular forklift brands. This allows you to determine which forklift offers the features and capabilities your operators need. 
Lastly, don't forget to enroll your workers in forklift certification training. It is against the law to operate a forklift without a license, no matter which lift brand you choose. 

Enroll Your Workers in Best-in-Class Forklift Certification Training from CertifyMe.net
By partnering with CertifyMe.net, you can help your workers become OSHA-approved forklift operators right away. 
CertifyMe.net offers a convenient and affordable forklift certification training program for workers of all skill and experience levels. To learn more or to sign your workers up for our program, please contact us online or call us today at 1-888-699-4800.
Welcome to CertifyMe.net
CertifyMe.net has offered online forklift certification since 1999. With Our Convenient online program. your employess can earn their certification in an hour or less.
Browse Online Certifications:
This low-cost program can be compeleted anytime, anywhere!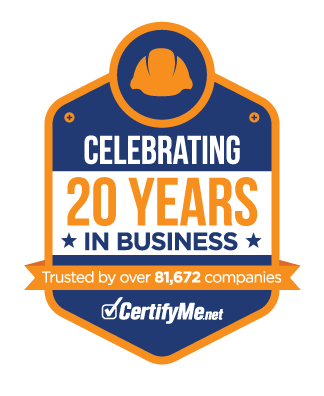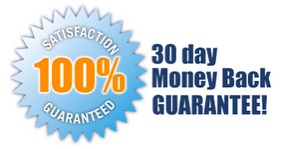 Connect with Us


Get Started Now By Registering Your Company For Free!
FREE 3 Year Renewals
Instant Access 24/7
Print Your Proof of Training
OSHA Accepted Nationwide
*If you are an individual not currently employed by a company use your personal name in
the 'Company Name' field.