Cargo Handling in the Marine Environment
Posted by: admin on November 12, 2013
We all know that powered industrial trucks (PITs) are dangerous by nature. That is why forklift operators have to train their butts off to become OSHA certified to make sure they don't kill themselves or innocent bystanders when cargo handling in the marine environment. Cargo handling of shipping containers is a whole new kettle of fish, because the consequences of an accident caused by some dingus who didn't load the cargo correctly are extremely severe. Add to that the fact that poor conditions at sea impose a whole new level of danger because of stormy conditions like heavy winds and mountain-high waves.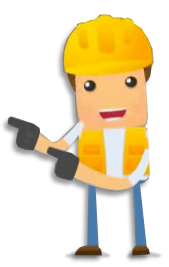 Every year, more than ten thousand shipping containers fall overboard and dump their cargo onto an unsuspecting sea. Half of these accidents occur because of negligent cargo handling back at the dock. Incidentally, falling overboard is the best outcome for this type of accident; a container falling into the ship can cause catastrophic damage. Dropping a chock full 20-foot metal container at dockside is also a risk to be avoided.
Here, we give a brief description of some of the specialized cargo handling equipment used in the shipping industry.
Straddle carriers – these are used port side for transporting containers on berth.
Tractors and trailers or semi-trailers provide back-up movement and transportation within the terminal area.
Side loaders and stacker cranes, or container reach stackers, assist with cargo handling.
Dockside gantry cranes are equipped with spreaders that can be adjusted to accommodate 20', 40' and 45' containers. Some are also adjustable for twin fit.
Some ships are fitted with their own cranes. These are operated only by personnel with the necessary training and experience.
Safe Handling of Cargo Containers
Before lifting or handling, check to make sure that all doors or other moving parts on the container are secured. Check also for evidence of damage, rust or other corrosion. If it isn't right, take the container out of use.
Only use forklifts that are fitted with side or top lift frames, unless the container is fitted with fork pockets. If the container has grappling lifting points, then grappler lifting arms may be used.
If two containers are stacked on top of one another on roll trailers, they need to be either locked together or secured in some other way. The heavier container must always be placed on the bottom.
This is just the tip of the iceberg. Future blogs will cover more tips on safe cargo handling and some of the weird gadgetry used in container shipping. Till then, avast, mateys!

5 EASY STEPS!
Follow step-by-step instructions to get OSHA compliant!
This low-cost program can be completed anytime, anywhere!



Get Started Now By Registering Your Company For Free!
FREE 3 Year Renewals
Instant Access 24/7
Print Your Proof of Training
OSHA Accepted Nationwide
*If you are an individual not currently employed by a company use your personal name in
the 'Company Name' field.