Limited Time Offer! Free Covid-19 safety course with purchase of any Forklift or Aerial Lift Certification!
Access your free Covid-19 safety course in your members area once you have completed your purchase.

How to Change a Forklift Propane Tank Safely
Posted by: admin on April 30, 2021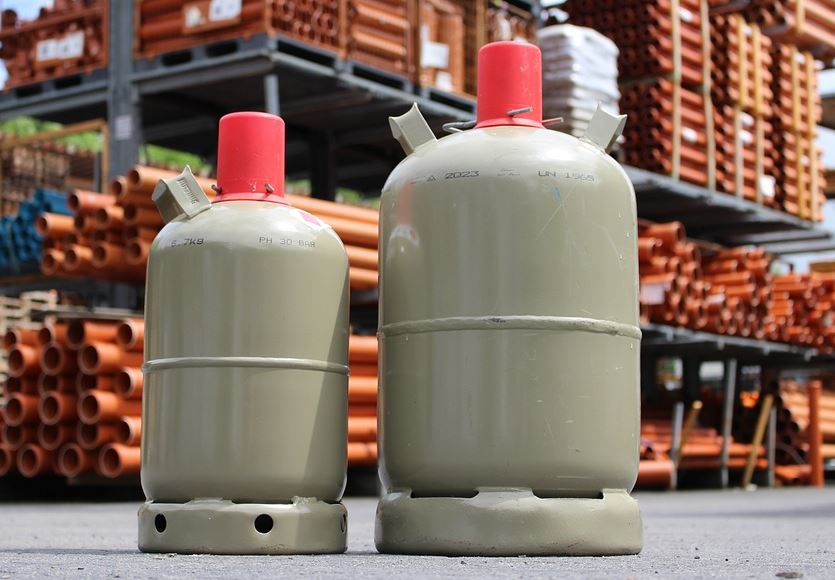 Teaching workers how to safely use a forklift propane tank is a must. Because, if workers know the ins and outs of forklift propane tank safety, they can follow the proper forklift propane tank change procedure. As a result, they can guard propane tank leaks and other problems that increase the risk of explosions or other worksite accidents.
What Is a Forklift Propane Tank, and Why Is It Dangerous?
Propane is commonly used to power forklifts. And, a propane-powered forklift requires a tank that needs to be changed out periodically.
A typical propane-powered forklift has an 8-gal. (33-lb.) tank of liquid propane. Some forklifts have a 10-gal. (43-lb.) propane tank; these lifts generally have a six- or eight-cylinder engine.
How long a propane tank lasts depends on the size of a forklift. For instance, a propane-powered forklift with an 8-gal. tank and four-cylinder engine may run for up to eight hours. Meanwhile, a propane-powered forklift that has a 10-gal. tank and six- or eight-cylinder engine may run for up to six hours.
Regardless of the size of a propane-powered forklift tank, it is paramount to know about the hazards associated with it. That way, workers are well-equipped to identify and guard against these dangers.
Propane is flammable. If it pools on the ground at a worksite and comes into contact with fire, an explosion will occur.
Along with its flammability, propane vapor can displace oxygen. Thus, workers who inadvertently inhale propane vapor can experience headaches, nausea, and other physical symptoms.
Let's not forget about the risk of skin damage from coming into contact with propane, either. Workers who do not wear non-vented goggles, neoprene or rubber gloves, and other personal protective equipment (PPE) when they handle a propane fuel tank risk direct contact with propane. If propane touches the skin, it can quickly cause frostbite.
Forklift Propane Tank Safety Tips You Need to Know
OSHA requires businesses to provide their forklift operators with appropriate PPE. If your business has forklift propane tanks, it should give its workers PPE that they can use to safely handle these tanks.
In addition, forklift operators must know what to do if they identify any forklift propane tank dangers. For instance, if a forklift operator comes into contact with propane, he or she should run the affected skin in a hot water bath with a temperature between 104°F and 107°F for about 30 minutes. Then, the operator should seek out medical attention.
Forklift operators should know how to check for leaks in forklift propane tanks, too. They should understand the optimal change procedure for these tanks as well.
What Is the Proper Forklift Propane Tank Change Procedure?
Here are 10 steps that forklift operators can follow to safely change a propane tank:
Put on PPE.
Verify the forklift is in neutral and set the parking brake.
Run the forklift to ensure its tank is empty.
Disconnect the fuel hose.
Remove the empty tank.
Install the new tank and ensure it locks into place.
Connect the fuel line coupler.
Latch the tank into place and secure it.
Turn on the forklift.
Search for any leaks.
Once the forklift is running, an operator should look for any white frost around the lift; this may indicate there is a leak in the tank. Or, if the operator notices a rotten egg smell or hears a rushing, there may be a leak.
Finally, propane tanks should only be stored indoors, even if a lift is used outdoors and indoors. They should be kept away from entrances, walkways, and staircases, with a maximum amount of 300 lbs. of propane stored onsite.

Enroll Your Workers in a Forklift Propane Tank Certification Program Today
In order to educate your workers about forklift propane tank safety, you should sign them up for a certification program. This allows workers to learn about safe storage of propane tanks, how to change a propane tank, and similar topics.
CertifyMe.net offers an extensive forklift propane tank certification program. To learn more about our program, please contact us online or call us today at 1-888-699-4800.
Welcome to CertifyMe.net
CertifyMe.net has offered online forklift certification since 1999. With Our Convenient online program. your employess can earn their certification in an hour or less.
Browse Online Certifications:
This low-cost program can be compeleted anytime, anywhere!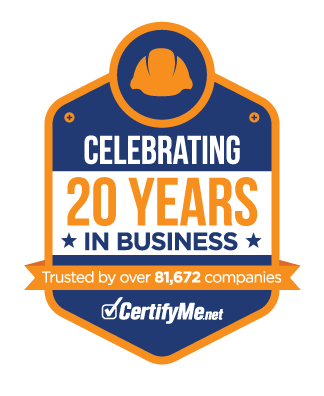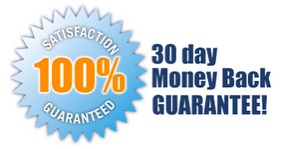 Connect with Us


Get Started Now By Registering Your Company For Free!
FREE 3 Year Renewals
Instant Access 24/7
Print Your Proof of Training
OSHA Accepted Nationwide
*If you are an individual not currently employed by a company use your personal name in
the 'Company Name' field.