Limited Time Offer! Free Covid-19 safety course with purchase of any Forklift or Aerial Lift Certification!
Access your free Covid-19 safety course in your members area once you have completed your purchase.

Coronavirus (COVID-19): Establishing Safe Working Conditions
Posted by: admin on March 31, 2020
As you know, CertifyMe.net takes safety seriously. Our forklift certification and training courses enable OSHA compliance, and promote safety awareness for your entire forklift fleet. We're always honored and humbled to provide so many great companies across the United States with something you can't put a price tag on: employee and workplace safety.
With the outbreak of the novel coronavirus and the COVID-19 respiratory disease caused by the virus, safety supervisors, mangers and regular employees are dealing with a totally new set of safety challenges. Instead of uneven forklift loads and maintenance issues, the coronavirus pandemic requires vigilance on other protective measures, including:
⦁ Proper use of personal protective equipment (PPE).
⦁ Social distancing, even as workplaces continue to collaborate together.
⦁ Staying home from work if any of the following COVID-19 symptoms appear: fever, cough, shortness of breath, problems breathing, etc.
For a complete list of COVID-19 symptoms, please visit the U.S. Centers for Disease Control and Prevention (CDC) website.
While federal authorities have shuttered non-essential businesses and encouraged social distancing, some enterprises and industries remain open – including construction sites.
Essential Businesses Require Essential Safety Guidelines
Construction sites and associated jobs are considered "essential" by the federal government. As such, it is imperative that construction managers and supervisory personnel create safe working conditions for their entire jobsite. How can construction managers and safety supervisors establish safe working conditions for employees, associates, sub-contractors, and their families?
In conjunction with other U.S. government agencies, the Occupational Safety & Health Administration (OSHA) recently published a coronavirus-related bulletin, Guidance on Preparing Workplaces for COVID-19. The aim of this publication is inform and educate employers on best practices for working during these extraordinary times. Per OSHA:
The Occupational Safety and Health Administration (OSHA) developed this COVID-19 planning guidance based on traditional infection prevention and industrial hygiene practices. It focuses on the need for employers to implement engineering, administrative, and work practice controls and personal protective equipment (PPE), as well as considerations for doing so.
As a construction site supervisor or public works employee, it's imperative that you understand the latest OSHA recommendations for workplace safety during these extraordinary times.
What is COVID-19, and What are the Best Ways to Protect Your Workforce?
Coronavirus Disease 2019 (COVID-19) is a respiratory disease caused by the SARS-CoV-2 virus. Key facts about the disease:
⦁ Originated near Wuhan, China, in late 2019 and spread to more than 100 countries across the world, including the U.S.
⦁ Symptoms include fever, cough, and difficulties breathing.
⦁ COVID-19 spreads relatively easily from person to person.
⦁ The disease continues to spread. To ensure you have the most recent information about the Coronavirus, reference the CDC's latest guidelines for new and updated information.
Since construction sites are still operating during the Coronavirus outbreak, it is important to give your employees the knowledge, resources and confidence to perform their jobs safely and efficiently.
Here are some tips from OSHA's COVID-19 bulletin to help stop the spread of the virus and keep your workers safe.
Tips to Reduce Workers' Exposure to COVID-19
Here are a few suggestions from the recent OSHA bulletin on COVID-19 safety for reducing your employees' exposure to the Coronavirus:
Tip #1: Have an infectious disease preparedness and response plan in place
If you don't have one already, use information from the CDC and federal, state and local health authorities.
Tip #2: Implement infection prevention measures
Some of these include regular hand washing, social distancing (keeping employees at least 6 feet apart from each other, and encouraging sick employees to stay home.
Tip #3: Inform your employees on workplace flexibility and other protections
An important point to remember here: waive the requirement for a healthcare provider's note for employees who are sick with acute respiratory illness to validate their illness or to return to work.
Tip #4: Educate and enforce the use of PPE
Personal protective equipment includes goggles, gloves, HAZMAT gear, and protective face masks, if necessary.
Tip #5: Follow OSHA standards
Now more than ever, it is important for construction site employees to adhere to OSHA guidelines. As workplaces continue to adjust to COVID-19, CertifyMe.net will likewise keep employers up to date on critical guideline and safety legislation changes.
Tip #6: Make sure uncertified employees don't make the mistake of driving forklifts
Due to absenteeism, many employers and employees are resorting to driving forklifts without a certification. This can cause many unwarranted accidents and get the employer in trouble.
Tips to Ensure Safety for Classified Workers
According to the OSHA Occupational Risk Pyramid, the following four categories are related to COVID-19 exposure:
⦁ Very High
⦁ High
⦁ Medium
⦁ Lower Risk (Caution)
In order to promote safety for all employees (and, by extension, their friends and families), OSHA encourages the following precautions.
For Lower Risk and Medium classified workers, ensure these employees have access to the latest CDC and OSHA information regarding COVID-19. A good idea is to have the CDC's COVID-19 website available for use.
For High and Very High risk classified workers, PPE is absolutely imperative. Conduct regular checks to ensure PPE is properly worn and disposed of, if necessary. Support this strong PPE initiative with robust engineering and administrative controls as well. This includes enhanced medical monitoring of employees, regular health checkups, and more.
Prevent Absenteeism: Hire Certified Forklift Operators
To support the significant challenges associated with providing your employees the safest possible working conditions, also ensure you have enough certified forklift operators. The COVID-19 crisis will cause considerable absenteeism during the next few months (and possibly beyond), so ensure your workers have all the certification and OSHA-approved safety skills to perform their job duties. Given the current health concerns – particularly for essential sectors like the construction industry – the last thing your company needs is a forklift accident in addition to Coronavirus-related worries.
Key points to remember about essential business operations (including the construction industry) during the current Coronavirus outbreak:
⦁ Adhere to the latest OSHA guidelines.
⦁ Regularly check the CDC website and pay attention to local, state and federal health bulletins.
⦁ Follow recommended guidelines in regards to social distancing, hand washing, and other protective measures.
⦁ Ensure your forklift drivers are OSHA compliant.
With common sense safety practices and continued vigilance, your company – and the American workforce in general – will emerge from this current crisis better than ever before!
From all of us at CertifyMe.net, stay safe on the job! We wish you continued success, prosperity and safety!

Welcome to CertifyMe.net
CertifyMe.net has offered online forklift certification since 1999. With Our Convenient online program. your employess can earn their certification in an hour or less.
Browse Online Certifications:
This low-cost program can be compeleted anytime, anywhere!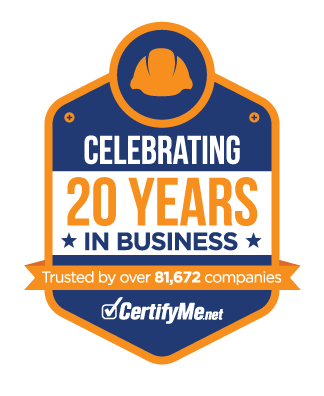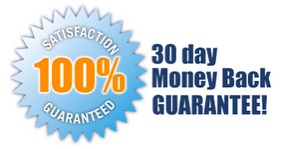 Connect with Us


Get Started Now By Registering Your Company For Free!
FREE 3 Year Renewals
Instant Access 24/7
Print Your Proof of Training
OSHA Accepted Nationwide
*If you are an individual not currently employed by a company use your personal name in
the 'Company Name' field.