Limited Time Offer! Free Covid-19 safety course with purchase of any Forklift or Aerial Lift Certification!
Access your free Covid-19 safety course in your members area once you have completed your purchase.

Deadly Seattle Forklift Accident Claims One Victim
Posted by: admin on August 26, 2014
In yet another reminder of how important forklift safety is, a Washington man was killed earlier this month in a serious accident.
Chuck Lee, 69, of Bothell, WA, died from blunt force trauma to his head and torso. The accident happened on Monday, August 18th at the local Goodwill store.
The tragic mishap occurred when the victim walked through the store's parking lot, located in the 4000 block of 198th Street Southwest, about 90 minutes before noon on Monday. Lee was a customer who was apparently walking back to his car.
Investigators and police said the forklift driver, a 46-year-old man from nearby Edmonds, works at the Goodwill store. The man told police he was "carrying box of merchandise with the forklift and saw a 'flash of blue' go in front of the forklift."
When the driver slammed on the brakes, the load slid off on the lift and onto Mr. Lee. Lynnwood police Cmdr. Jim Nelson said the forklift struck the victim, which knocked him to the ground, and then the box fell on him.
Mr. Lee ended up at Harborview Medical Center in Seattle. Despite attempts to save his life, he died Tuesday morning.
Accidents like this one can be prevented. That's what many people don't realize. Safety starts with the right instruction, and our training classes are the best way to ensure everyone is safe on the job. Many companies across the country rely on CertifyMe.net to train their forklift drivers, and for good reason – out online courses are cheaper and more effective than confusing and expensive "solutions." Help your co-workers and yourself become OSHA compliant with Certifyme.net. Experience the CM difference today!
Just call our forklift training experts at (888) 699-4800 and schedule your classes today. If you'd like a quote or more information on our company, our contact page is a great place to start.
Stay tuned to the CertifyMe.net blog for more updates on training, safety and forklift news. Thanks for reading!
Welcome to CertifyMe.net
CertifyMe.net has offered online forklift certification since 1999. With Our Convenient online program. your employess can earn their certification in an hour or less.
Browse Online Certifications:
This low-cost program can be compeleted anytime, anywhere!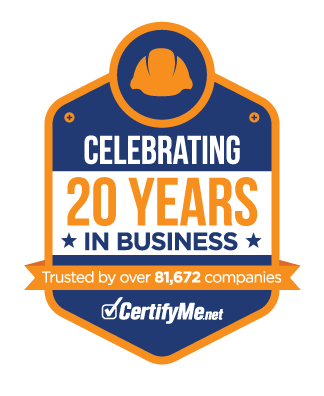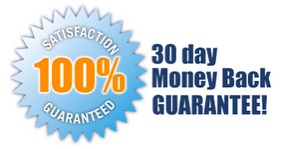 Connect with Us


Get Started Now By Registering Your Company For Free!
FREE 3 Year Renewals
Instant Access 24/7
Print Your Proof of Training
OSHA Accepted Nationwide
*If you are an individual not currently employed by a company use your personal name in
the 'Company Name' field.