Limited Time Offer! Free Covid-19 safety course with purchase of any Forklift or Aerial Lift Certification!
Access your free Covid-19 safety course in your members area once you have completed your purchase.

Diesel Forklift or Electric Forklift? Which is better?
Posted by: admin on October 28, 2016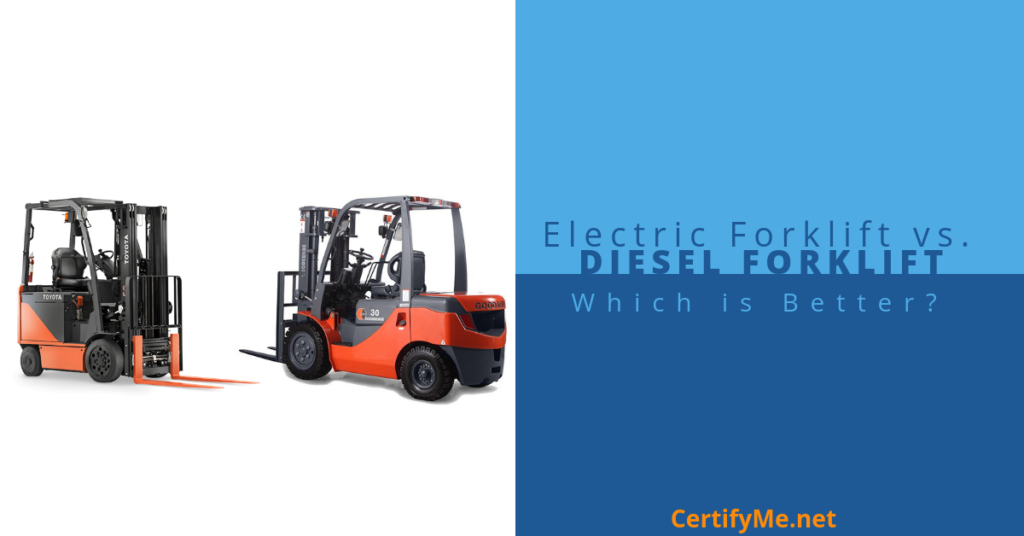 Forklifts are a vital part of any large warehouse or other workplace that carries, stocks, and transports heavy materials. Without them, moving goods where they need to go would be much slower and less efficient.
There are many types of forklifts with different features and functions. One of the most important features is the type of engine that powers the truck. The engine makes a big difference in how a truck performs. This includes ease of use, how much it costs to operate, and its impact on the environment. The engine also plays a role in what types of jobs and work sites a forklift is best suited for.
Two of the most popular engine types are electric and diesel. In the debate over electric vs. diesel forklifts, which of these is better? The short answer is "neither" or "both," depending on how you want to look at it. The long answer is that it depends on these factors:
– Cost to buy and operate
– Where the truck gets used (indoors or outdoors)
– How long it gets used on each shift
– Concern for the environment
– Amount and cost of maintenance
Of these, the main factor is what you need the truck to do. Diesel forklifts can do some things that electrics can't. Electric forklifts can do some things diesels can't. That's why many companies use both types. To help decide which type is right for your needs, let's compare the differences between the two.
Electric vs. Diesel Forklifts
Diesel and electric forklifts do the same basic job. They both lift, load, unload and move products and materials from one place to another. They can both move large amounts of goods in a short time. This is due to their ability to safely lift and transport heavy weight loads. What separates the two is their usage.
Diesel forklifts are larger, more powerful, and are mostly used outdoors. As the name implies, they are propelled by a diesel engine. As a result, they emit harmful greenhouse fumes. Electric forklifts are more compact and have a smaller swiveling radius. This makes them better suited for warehouses and other indoor work sites. Powered by a large battery, they do not emit any exhaust fumes. This makes them friendlier to the environment and to their operators.
Electric forklifts have been around for a while. But they didn't start gaining in popularity until fairly recently. This occurred for two reasons. One was in response to rising fuel costs. The other was increasing concern for the environment. Electric trucks do not release emissions into the air that can hurt the planet or living beings. They are also much quieter than diesel forklifts due to the battery power source. This makes them the better choice for indoor work sites.
With electric forklifts, workers are not forced to breathe in toxic fumes. The lower noise level makes for a safer job site. Diesel trucks can be so loud that workers often can't hear each other when coming around corners or working in blind spots. This increases the risk of accidents that can damage goods and injure workers.
Smaller in size than diesels, electric forklifts are easier to maneuver in tight spaces such as the aisles and corners of a warehouse. They're easier to control because the operator doesn't have to use a clutch. Refueling electric forklifts only requires recharging or replacing the battery. There are no fuel tanks to fill. Electric trucks also have fewer moving parts that can break or get damaged. This reduces downtime and maintenance costs.
As with any machine, electric forklifts have their downsides. While some are designed for outdoor work, most are only suited to indoor worksites. Exposing them to rain, snow or other elements risks damage to the truck's electrical parts and circuitry. For busy warehouses, the biggest drawback can be the limitations of the battery. When operators  must wait until the battery is fully charged to get to work, it increases cost while lowering productivity.
The initial cost of a battery and charger is higher compared to diesel fuel. Plus, the batteries don't always last for a full shift. This requires the warehouse to have a fleet of forklifts that are always ready to go. Another option is to keep extra batteries on hand that can replace depleted ones. Both methods increase operational costs.
– Diesel forklifts.
Diesel forklifts are the better outdoor truck for many reasons. Their engine provides more power than electric forklifts. They are designed and built to handle rough terrain.  They can withstand weather conditions better than electric models. They make more noise than electric trucks, but this is not a problem outdoors.
One real advantage of diesel trucks is they can work longer without running out of fuel. When they do run out, it only takes a few minutes to fill the fuel tank. Changing electric batteries is a longer and more complex process. It can take much longer if the replacement battery needs to be recharged before it can be put on the truck.
Diesel forklifts don't require extra space for battery charging stations. They can also be parked anywhere instead of next to the charging station. Diesels easily outperform electrics when it comes to power usage. For example, driving on gradients will deplete an electric engine sooner than a diesel. Adding hydraulic or other attachments to the truck will also deplete an electric engine more quickly. The more components that need power from electric forklifts, the faster the battery and overall power of the forklift is depleted.
On the downside, diesel forklifts have limited applications indoors because of the noise and toxic fume emissions. In fact, they require special training for safe use at indoor job sites. Handling toxic fumes requires careful assessment of indoor air quality. The company needs to use safe practices for eliminating carbon monoxide. Workers need to be aware of the hazards of using diesel trucks in enclosed spaces.
 CertifyMe.net provides forklift training that reviews everything you need to know about using diesel forklifts indoors. Our training provides a complete assessment of OSHA's Enclosed and Hazardous Areas learning tool.
Diesel trucks have more moving parts than electric models. This requires more maintenance, which increases operational costs. Diesel forklifts are also harder to safely maneuver around corners and tight spots. But when the work site is outdoors in smooth or rough terrain, a diesel forklift will get the job done.
Do I Need Electric Forklift and Diesel Forklift Training?
In the electric forklift vs. diesel forklift debate, there's one point that can't be argued – the need for training for both types. The question is, what kind of program should you look for? Do you need a separate training for each, or one that combines both? At CertifyMe.net, we have the answers.
Whether you use diesel or electric forklifts, you need a training program that covers how to operate them safely and prevent accidents. We offer a course that teaches how to operate electric, diesel and gasoline trucks.  It covers Class 1, 4, and 5 warehouse forklifts, and Class 7 rough terrain forklifts.
Electric and diesel forklifts are very different machines. They work in different environments. They require different skills to operate that diesel forklifts. Our online course teaches both in the most efficient way possible. Workers will learn the skills needed to safely operate electric forklifts indoors and diesel forklifts outdoors. You can choose the specific type of forklift training you need, or bundle and save with our all-in-one Training Kit. If you only need warehouse forklift training, choose that course. If you only use rough terrain forklifts on your work site, go straight to that training.
Get Electric and Diesel Forklift Training for One Low Price
CertifyMe.net is an online forklift training school that teaches workers everything they need to know to operate a forklift. Workers also learn how to inspect the equipment, assess the work site, and avoid hazards. The program is 100% OSHA-compliant, and only takes about one hour to complete. For only $49.95, your workers can receive either electric forklift training or diesel forklift training. Or, you can pay a one-time price of $299 for all of the training courses we offer. These include:
Warehouse Forklift Training, Classes, 1, 4, 5
Class 1: Electric Motor Rider Trucks
Class 4: Internal Combustion Engine Trucks, Cushion Tires
Class 5: Internal Combustion Engine Trucks, Pneumatic Tires
Pallet Jacks and Order Pickers, Classes 2, 3
Class 2: Electric Motor Narrow Aisle Trucks
Class 3: Electric Motor Hand or Hand/Rider Trucks
Rough Terrain Forklifts, Class 7
Class 7: Electric and Internal Combustion Engine Tractors
Other features include:
Spanish and English options
All handouts, checklists, and guidelines
Free three-year renewalsfor life!
The best part about CertifyMe online forklift training? You can take it at any time, anywhere you have an Internet connection. You won't find a more convenient or affordable forklift training program. It's 100% OSHA-compliant, so your workplace will be safer and more productive. You'll have fewer accidents in your workplace, and that means more profit in your pocket.
If you need a refresher course on using a diesel forklift indoors, or would like to give your resume a boost, contact CertifyMe.net today. Click here to view our forklift training courses and pricing. To speak directly with our OSHA safety experts, give us a call at 1-888-699-4800.
This post was originally published in 2016 and updated with new content in 2019.
Welcome to CertifyMe.net
CertifyMe.net has offered online forklift certification since 1999. With Our Convenient online program. your employess can earn their certification in an hour or less.
Browse Online Certifications:
This low-cost program can be compeleted anytime, anywhere!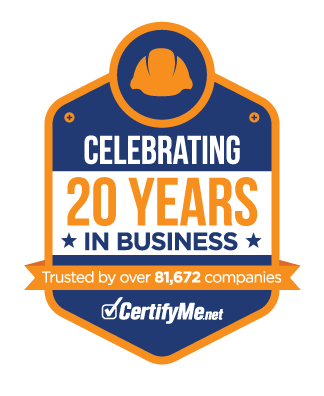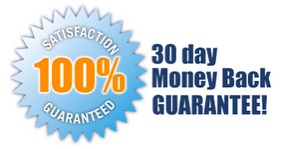 Connect with Us


Get Started Now By Registering Your Company For Free!
FREE 3 Year Renewals
Instant Access 24/7
Print Your Proof of Training
OSHA Accepted Nationwide
*If you are an individual not currently employed by a company use your personal name in
the 'Company Name' field.