Limited Time Offer! Free Covid-19 safety course with purchase of any Forklift or Aerial Lift Certification!
Access your free Covid-19 safety course in your members area once you have completed your purchase.

Important eLearning Statistics for 2013
Posted by: admin on March 5, 2013
eLearning Statistics for 2013
Read important eLearning statistics for 2013 in the image and in text format below.
Blow Your Mind with eLearning
Learning On The Job…77% of American Corporations use online learning.
Move up in your company by becoming eLearning savvy.
Think eLearning is New?  No way….it was begun in 1998 and is now 13 years old!!
Get on-board before this train leaves you behind.  People eLearn all sorts of new things.
Keep Up with the Global Competitions…the U.S. & Europe utilize 70% of the world's eLearning, but Asia Pacific is gaining ground.
We all know that global competition is fierce. eLearning will keep us in the game.
The fastest growing eLearning markets are Vietnam and Malaysia.
eLearning is a $56.2 Billion business and is likely to double in size before 2015.
Efficiency is key…corporations now use eLearning as their second most important training method.  Why?  It cuts operational costs & is REALLY cost –efficient.
Corporations save 50-70% when they replace instructor-based training with eLearning.
Not Just Cost, But Time…eLearning classes are generally 25-60% shorter in duration than traditional classes.
Timing is everything…the world is changing more rapidly than ever.  The best way to stay on top of the latest upgrades in your industry is eLearning.  72% of companies surveyed report that eLearning keeps them on top of their industry changes.
By 2019 HALF of all college courses will be taught online.  Right now, more than 4.6 million college students are taking at least one course online.
In 2011, 51% of companies did at least one training session with eLearning to more than 50% of their employees.  It's becoming the most popular delivery of training when blended with hands-on experience.
Job Satisfaction…Did you know that 23 percent of employees leave their jobs because the position lacks opportunity for development and training? (source: National Research Business Institute)  Losing talent costs companies money and time.
Classroom Training Costs Too Much…85 cents of every dollar spent on classroom learning is tied up in delivery of information (instructor time, travel, etc.)
Don't Just Learn…Retain the Information!  Online education is proven to increase knowledge retention by 25-60%.
Read the Press Release on the Topic!
Certifyme.net Announces Important eLearning Statistics for 2013
PHOENIX, Ariz. – Mar. 2 2013 – CertifyMe.net, the leading online training company for forklift training and certification, has released vital industry information for eLearning in 2013. This information comes in the form of a report and infographic.
"By 2019, 50% of all college students will be engaged in eLearning. Today, almost 4.6 million students are studying at least one of their courses online. eLearning is big business – $56 billion and set to double by 2015. Corporations are using eLearning as their second-most important method of training staff for the simple reason that it cuts operational costs by 50 to 70 percent. Not only does eLearning save money, it also saves time. Online classes tend to be around 25 to 60 percent shorter than traditional, instructor-led classes." – SOURCE: CertifyMe.net
If you think eLearning is something new, think again. The first eLearning courses were launched in 1998. Since then eLearning business has gone global and competition is fierce. Right now, 70 percent of eLearning takes place in the United States and Europe but Asia Pacific is catching up fast, with markets in Malaysia and Vietnam growing the fastest.
"Corporations that change their training strategy from instructor-based learning to online training experience cost savings of 50 to 70 percent. Do the math. Five years from now, where will all the profits be. Where do you want to be?" Said a CertifyMe representative.
Online training is also popular with employees. Combined with hands-on experience, it is the most popular method of delivering training.
Key Facts on eLearning
* Three-quarters of American companies are already using ELearning
* Nearly one quarter of employees leave their jobs because of the lack of opportunity for training and development
* ELearning increases retention of knowledge by 25% to 60%.
NOTE: CertifyMe.net is offering the ELearning 2013 report inforgraphic for distribution. CertifyMe.net does request that you reference https://www.certifyme.net as the source.
Welcome to CertifyMe.net
CertifyMe.net has offered online forklift certification since 1999. With Our Convenient online program. your employess can earn their certification in an hour or less.
Browse Online Certifications:
This low-cost program can be compeleted anytime, anywhere!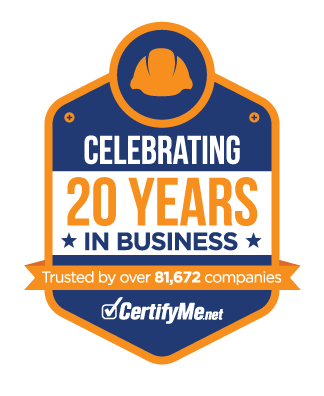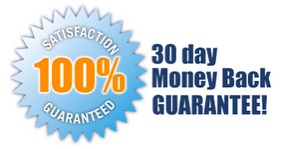 Connect with Us


Get Started Now By Registering Your Company For Free!
FREE 3 Year Renewals
Instant Access 24/7
Print Your Proof of Training
OSHA Accepted Nationwide
*If you are an individual not currently employed by a company use your personal name in
the 'Company Name' field.