Limited Time Offer! Free Covid-19 safety course with purchase of any Forklift or Aerial Lift Certification!
Access your free Covid-19 safety course in your members area once you have completed your purchase.

Important eLearning Statistics
Posted by: admin on September 10, 2021
eLearning can make a big difference for your business and its employees. To understand how, let's answer some of the biggest questions surrounding online learning. 
What Is eLearning?
eLearning refers to learning and training provided on the internet. Businesses can use online learning programs to provide workers with access to educational materials that are accessible via smartphone, tablet, or desktop or laptop computer. As long as a worker has an internet connection, he or she can access online learning materials.
An eLearning program allows a business to share a variety of educational materials with its workers. These materials can include:
PowerPoint presentations

Quizzes and tests

Worksheets
Online learning can be delivered in conjunction with in-person training sessions. Or, it can be provided on its own. Regardless, eLearning empowers workers to learn about myriad topics from virtually any location, at any time.
How Does eLearning Work? 
An online learning program provides quick, easy access to learning materials. Typically, a business can purchase an online educational program or develop one on its own. The program can focus on any topic a company chooses.
From here, a company can implement its online educational program across its program. Workers can retrieve program materials via an internet-connected device. In doing so, they can complete coursework at their convenience.
A business can track its workers' progress as they complete online lessons and tutorials, too. For example, a company can verify that its employees have completed an online program and received OSHA forklift certification. A business can also assess its workers' results and offer tips and guidance to ensure its employees receive comprehensive support as they finish an online training program.
What Are the Benefits of eLearning?
Key reasons why business utilize eLearning programs include:
Time and Cost Savings:

Online training can usually be implemented faster than an in-person option. Plus, a company can limit its educational costs by leveraging eLearning in lieu of an in-person training program.

Scalability:

A company can instantly offer online training to its entire workforce.

Convenience:

With

eLearning

, a business gives its workers the ability to access educational materials at their convenience.
There is a lot to like about online learning. As such, businesses look poised to continue to invest in eLearning programs in the foreseeable future.
What Does the Future Hold for the eLearning Industry?
The future looks bright for the eLearning industry — consider the following eLearning growth statistics and online learning trends:
The worldwide

eLearning

market is expected to be worth more than $243 billion by 2022, up from $165 billion in 2016. 

Overall, the online learning market has grown 900% since 2000. 

Every dollar spent on online learning delivers an average return on investment of $30. 

The average student can use

eLearning

materials to learn nearly five times more material without increasing their time spent in training.

Companies that use

eLearning

report a higher employee retention rate (up to 60%) than those that leverage face-to-face training (up to 10%).
Don't wait to leverage online learning. Because, the sooner you invest in online educational programs, the sooner your business can provide its workers with comprehensive training in many areas, including forklift certification. 

Enroll Your Workers in Online Forklift Certification Training from CertifyMe.net
CertifyMe.net is a top provider of online forklift certification training for companies across the United States. We make it easy for your workers to complete our eLearning program to become OSHA-approved forklift operators. To learn more or to sign your workers up for our forklift certification training, please contact us online or call us today at 1-888-699-4800.
NOTE: CertifyMe.net is offering the eLearning report infographic for distribution. CertifyMe.net does request that you reference https://www.certifyme.net as the source.
Welcome to CertifyMe.net
CertifyMe.net has offered online forklift certification since 1999. With Our Convenient online program. your employess can earn their certification in an hour or less.
Browse Online Certifications:
This low-cost program can be compeleted anytime, anywhere!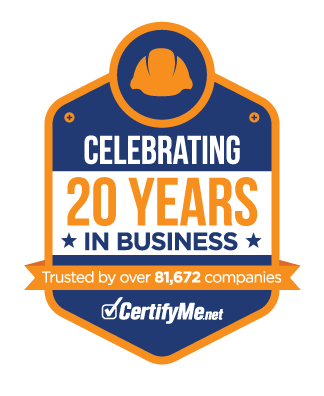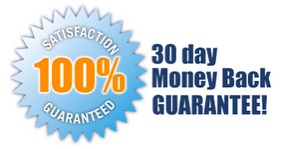 Connect with Us


Get Started Now By Registering Your Company For Free!
FREE 3 Year Renewals
Instant Access 24/7
Print Your Proof of Training
OSHA Accepted Nationwide
*If you are an individual not currently employed by a company use your personal name in
the 'Company Name' field.