Limited Time Offer! Free Covid-19 safety course with purchase of any Forklift or Aerial Lift Certification!
Access your free Covid-19 safety course in your members area once you have completed your purchase.

Everything You Need to Know About Forklift Parking
Posted by: admin on April 30, 2021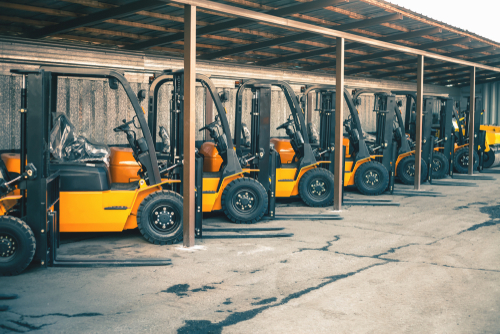 Parking a forklift can be challenging, even for an experienced operator. However, those who prioritize workplace safety can take forklift parking precautions to avoid crashes.
How to Operate a Forklift Safely
OSHA has guidelines in place for safe operation of a forklift. These focus on several areas, including:
Mounting and dismounting
Steering, turning, and changing direction
Traveling on inclines
Also, forklift parking is an OSHA priority. As such, OSHA has parking guidelines in place that forklift operators must follow. Otherwise, forklift operators who do not follow these guidelines can expose themselves and others to accidents.
Forklift Parking Steps
OSHA offers several tips that forklift operators can use to safely their vehicles, including:
Only park a forklift on a hard, level surface.
Do not park at an incline, unless the forklift's wheels are blocked.
Park in an area designated for forklifts.
Ensure a forklift is parked away from fire equipment, stairways, and aisles and does not block traffic.
Use the parking brake.
Tilt the mast forward.
Lower the forks to the ground.
When a forklift is fully disabled, the operator can turn off the machine and remove the key. At this point, the forklift is parked, and the operator can get down from the lift.
Where to Park a Forklift
A forklift should always be parked away from traffic. The lift should not block any walkways or pathways or obstruct any entrances or exits.
Along with these areas, other spots where an operator should not park their forklift include:
On an Incline: If a forklift is parked on an incline, the lift could tip over, particularly if it is loaded with materials.
Near a Fire Lane: A fire lane must be accessible at all times. If a forklift is parked in this lane, it may be impossible for a fire truck or other emergency responders to reach a worksite if an accident occurs.
In Front of a First Aid Station: Workers require continuous access to a first aid station. Yet, a forklift parked in front of a first aid station may prevent workers from accessing it.
Near Heat or Open Flames: A forklift should never be parked near heat, open flames, or any source of ignition, due to the fact that the machine could explode.
Ultimately, an employer should provide a designated area for forklift operators to park their vehicles. This area should be clearly marked and provide operators with ample space to park.
Unattended Forklift OSHA Guidelines
OSHA defines an unattended forklift as one parked at least 25 ft. away from an operator. In this instance, the lift remains in the operator's view. But, the lift creates a dangerous situation for pedestrians and other vehicles.
What Is the Proper Position of the Forks When a Forklift Is Unattended?
When parking a forklift, the operator should lower the forks to the floor. The operator should also verify that the forks are touching the ground before he or she leaves the lift. And, the operator should engage their lift's emergency brake.

How to Teach Workers About Forklift Parking Safety
Enrolling your workers in a forklift parking certification program is crucial. This program provides workers with tips to help them safely park a forklift in any work environment. Plus, the program offers insights into OSHA forklift parking requirements and other forklift safety topics.
CertifyMe.net offers an online certification program that can teach your workers how to safely park a forklift. The program is 100% OSHA-compliant and can be completed in as little as one hour. For more information about our program, please contact us online or call us today at 1-888-699-4800.
Welcome to CertifyMe.net
CertifyMe.net has offered online forklift certification since 1999. With Our Convenient online program. your employess can earn their certification in an hour or less.
Browse Online Certifications:
This low-cost program can be compeleted anytime, anywhere!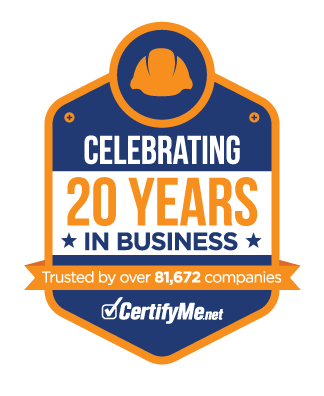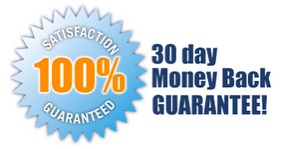 Connect with Us


Get Started Now By Registering Your Company For Free!
FREE 3 Year Renewals
Instant Access 24/7
Print Your Proof of Training
OSHA Accepted Nationwide
*If you are an individual not currently employed by a company use your personal name in
the 'Company Name' field.