Limited Time Offer! Free Covid-19 safety course with purchase of any Forklift or Aerial Lift Certification!
Access your free Covid-19 safety course in your members area once you have completed your purchase.

Understanding OSHA Forklift Parking Requirements
Posted by: admin on May 20, 2022
Forklift drivers have an incredible responsibility when it comes to workplace safety. According to OSHA estimates, over 35,000 injuries occur each year that involve forklifts. Understanding the OSHA forklift parking requirements and practicing forklift parking safety is one of the most important things you can do as a forklift operator.
Skills Required
OSHA guidelines require you to become familiar with the correct procedures for:
Mounting




Dismounting




Steering




Turning




Changing directions




Driving on inclines




Parking a forklift
Knowing OSHA forklift parking requirements is one of the first steps to developing a culture of safety in the workplace. To be a safe operator, the first issue you must address is how to answer the question, When is a forklift considered unattended?

Tips for Parking a Forklift
Forklift parking requires understanding the OSHA forklift parking requirements. Adhering to these seven tips will help you practice better parking forklift safety and reduce workplace accidents.
1.
Forklift Parking
Location
Choosing the right location for parking a forklift requires careful consideration. When parking a forklift you should never park it on an incline, in a fire lane, near a source of open flame, or near a heat source.
2. Position Your Forklift
Maneuver the forklift so that it is in the proper position for parking. Parking forklift safety means using your horn to let others in the area know if they are too close.
3. Engage the Parking Brake
Knowing when a forklift is considered unattended is important for knowing when to engage the park. When you park your forklift, you should fully engage the parking brake. One of the first things you should do when you first mount your forklift is to know where the parking brake is located on your particular model.
4. Lower the Forks and Carriage
When parking a forklift, you should lower the forks and carriage until the forks touch the ground. The rear portion of the forks will make contact with the ground first. You should also make sure the forks are facing toward a wall and facing away from where someone could trip or drive over them.
5. Tilt the Mast Forward
When parking a forklift you should tilt the mast forward until the forks are parallel to the floor. Parking forklift safety means not having any part of the forks off the ground. The forks should be completely flat and touching the ground for stability.
6. Turn It Off and Remove the Key
One of the most important factors is that when parking a forklift you should turn the engine off and remove the key. Even if your model has an on/off switch, you should still remove the key.
7. Dismount from the Cab
Once you have turned off the engine and removed the keys, you can then discount. Make sure to dismount carefully and slowly.
FAQs
When Should Forklifts Be Parked?
Parking a forklift should be done anytime the forklift is unattended by the driver. Parking forklift safety means understanding OSHA's definition for, When is a forklift considered unattended? Even if the forklift will remain in your view, you should park it any time you are 25 feet or more from it.
When Parking or Leaving the Forklift You Must Remove the Ignition Key?
Unattended forklift OSHA Guidelines state that anytime the driver is more than 25 feet from the forklift, it should be in a fully parked position with the forks on the ground and the keys removed.
What Is the Proper Position of the Forks When a Forklift Is Unattended?
Whenever the forklift is unattended, the mast should be tilted, so the forks are parallel to the ground and the forks should be flat on the surface of the ground. No part of the forks should be off the ground.
At What Distance Is a Forklift Considered Unattended?
When is a forklift considered unattended? OSHA considers a forklift unattended anytime the driver is more than 25 feet from it, even if the forklift is in clear view of the driver. Can a forklift be left unattended? The answer to that is, no, it must either be properly parked or the driver must be in attendance.
Where Not to Park a Forklift?
A forklift must always be parked with the forks facing a wall so that people will not trip over them. Forklift parking should never be done in front of a first aid station, so that it does not prevent workers from getting to the first aid station quickly. When parking, forklift safety dictates that a forklift should never be placed on an incline. Parking forklift safety means avoiding parking your forklift near any source of heat or open flames used in the manufacturing process. OSHA forklift parking requirements also dictate that a forklift not be parked too close to a fire lane.

How to Teach Workers About Forklift Parking Safety
Enrolling your workers in a forklift parking certification program is crucial. This program provides workers with tips to help them safely park a forklift in any work environment. Plus, the program offers insights into OSHA forklift parking requirements and other forklift safety topics.
CertifyMe.net offers an online certification program that can teach your workers how to safely park a forklift. The program is 100% OSHA-compliant and can be completed in as little as one hour. For more information about our program, please contact us online or call us today at 1-888-699-4800.
Welcome to CertifyMe.net
CertifyMe.net has offered online forklift certification since 1999. With Our Convenient online program. your employess can earn their certification in an hour or less.
Browse Online Certifications:
This low-cost program can be compeleted anytime, anywhere!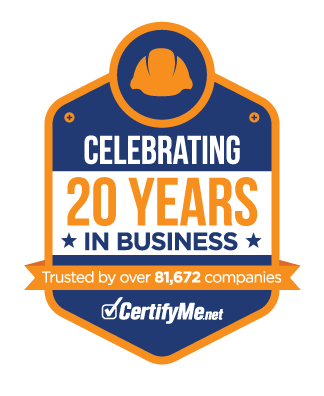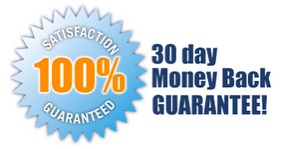 Connect with Us


Get Started Now By Registering Your Company For Free!
FREE 3 Year Renewals
Instant Access 24/7
Print Your Proof of Training
OSHA Accepted Nationwide
*If you are an individual not currently employed by a company use your personal name in
the 'Company Name' field.