Limited Time Offer! Free Covid-19 safety course with purchase of any Forklift or Aerial Lift Certification!
Access your free Covid-19 safety course in your members area once you have completed your purchase.

Forklift Accident Causes Death of Operator
Posted by: admin on March 8, 2012
Tragedy: A Metal Counterbalance Causes Forklift Death
We've talked time and time again about tragedy striking on the job – and how just one accident is all it takes to lead to death when operating a forklift.
In recent news, a young operator from Manchester, UK broke his skull when engineered on a forklift job. He was working at Heavy Engineering, a UK company based in Eccles. At the time of the accident, engineer Bruce Dempsey, only 25, was engaged in moving a press that was carried on a forklift truck.
Forklift Tragedy Can Happen at Anytime
When a tragedy like this occurs, forklift operators and trainers need to assess the causes for the accident, and determine who was at fault. In this particular situation, it was ruled that the UK company Dempsey worked for was not liable.
If a similar accident occurred in the United States, OSHA inspectors would visit the site, determine if willful or non-willful violations were occurring, and assess whether or not the proper forklift certification training was available to employees.
Online Forklift Certification is a Must
Online forklift certification is available for both employees looking to operate forklifts, as well as trainers. This kind of certification can happen online and it's possible to complete it in a matter of an hour – including testing.
Hands-on training is also necessary for future forklift operators and forklift operator trainers.  However, sometimes accidents are going to happen regardless of the kind of training you have. It's important both to respect and adhere strictly to the rules set forth by OSHA in operating forklifts and heavy machinery on the job.
Caution is Necessary
It's also incredibly important to take extra caution at all times when operating a forklift. When it's a matter of life or death, it's simply not worth throwing caution to the wind. A hardhat won't be enough to protect you if a metal counterbalance comes at you. Even if forklift operation is something you do on a daily basis, being wary is of the utmost importance.  Why wait?  Get started TODAY! www.CertifyMe.net
Welcome to CertifyMe.net
CertifyMe.net has offered online forklift certification since 1999. With Our Convenient online program. your employess can earn their certification in an hour or less.
Browse Online Certifications:
This low-cost program can be compeleted anytime, anywhere!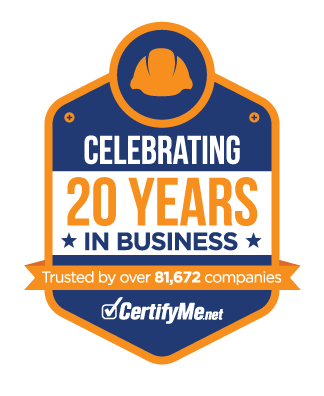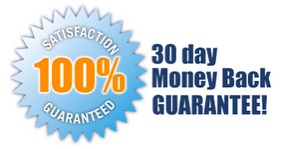 Connect with Us


Get Started Now By Registering Your Company For Free!
FREE 3 Year Renewals
Instant Access 24/7
Print Your Proof of Training
OSHA Accepted Nationwide
*If you are an individual not currently employed by a company use your personal name in
the 'Company Name' field.