Use or Need a Forklift? There's an App for That!
Posted by: admin on February 3, 2015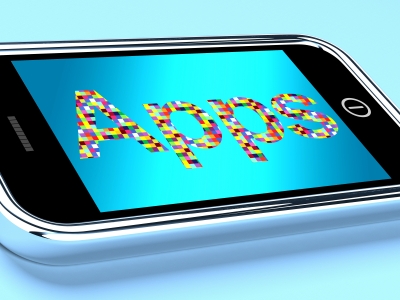 Type "Forklift" into the search box for either Google Play or the Apple App Store and you will be rewarded mostly with games. There's nothing wrong with the forklift game apps, you could sit through an entire rom-com with your significant other while deciding which version of "Extreme Forklifting" you like best.
There are dozens of games to choose from. Many of them have the advantage of helping to develop good hand/eye coordination. In many cases, you are in a virtual warehouse with your own forklift. The object of the game is to pick up as many objects as you can and move them around until they are all loaded/unloaded. It's not as easy as it looks. Although the muscles used in driving a real forklift are different from the tiny ones used to whirl your electrons around a smartphone screen-sized warehouse, they do give you a feeling for how awkward operating a life-sized lift truck can be.
The other varieties of forklift apps, and there are not enough of them, fall into two categories: straightforward dealer apps, which are like mini-websites, and dealer apps-with-benefits. Among the apps-with-benefits that stand out is the Toyota Forklift Fuel app, that allows you to type in parameters such as "Run time hours per shift," "Shifts per day," "Days of Operation per week," etc., and then compares the fuel efficiency of the Toyota forklift to that of a handful of other models, like the Nissan 2.1L or the Hyster 2.2L. Another handy app is the CSL Forklift Inspection, which offers a handy checklist for performing pre-flight checkups.
Some of the garden variety dealer apps aren't bad, either. The very simple Forklifts app consists of a simple photo gallery of forklifts for sale, along with very basic information. The Hyster Forklifts app is information-based. On the front page are a Dealer Locator and a Product Selector. Clicking on "More" gives you access to promotions, news, and a handy calculator to help you decide when to replace your forklift.
So, whether you are interested in setting up a 3D Forklift Parking Simulator challenge with your buddies the next time you are rained out from your motocross activities (do those ever get rained out), or when you feel like window-shopping for a new forklift or two, don't forget to check your smartphone. Most importantly, while using a forklift on an app doesn't require training, operating a real forklift does! Don't forget to always stay up to date with your forklift training with CertifyMe.net.
5 EASY STEPS!
Follow step-by-step instructions to get OSHA compliant!
This low-cost program can be completed anytime, anywhere!



Get Started Now By Registering Your Company For Free!
FREE 3 Year Renewals
Instant Access 24/7
Print Your Proof of Training
OSHA Accepted Nationwide
*If you are an individual not currently employed by a company use your personal name in
the 'Company Name' field.