Limited Time Offer! Free Covid-19 safety course with purchase of any Forklift or Aerial Lift Certification!
Access your free Covid-19 safety course in your members area once you have completed your purchase.

Forklift Games and Apps to Try
Posted by: admin on January 10, 2022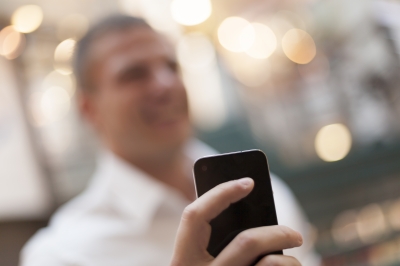 Operating a forklift is a daily challenge. You must always pay attention. Hazards are common. It can be a dangerous job, especially in tough conditions. Sounds like a day in the life at the warehouse or at the shipping yard, right? Well, some video game developers have taken those concepts and created some exciting new forklift games, available on both the iOS (Apple) and Android software platforms. Gamers can now experience a simulated version of forklift driving from their smartphone, tablet and other electronic device.
Why Play Forklift Games
The cool thing about these forklift games is that they present real-life situations that many forklift drivers face every day on the job. And, it's a video game…if you happen to drive the forklift off the docks and into the water – well, no harm done! (Although your video game "boss" might have a few choice words!)
Forklift training games are also a great way to preview what a day on the job as a forklift operator can be like. While realism is rarely the goal of these games – they're designed for fun, not education – they can provide unique insight into what to expect in such a role. If you find yourself enjoying the challenges of a forklift driver game, odds are good that you might enjoy actually performing similar tasks in a warehouse or on a job site. 
Forklift Games to Try
If you're eager to try out a fork truck simulator game, keep an eye out for these three:
Ultra-heavy loads. Tight turns. Next-to-impossible deadlines. This game puts added emphasis on everyday forklifting. Probably one of the most exciting video games available – forklift or otherwise! Practice your own forklift skills or challenge your friends to a freight-off. It's a fun game that's definitely worth a download. 
In this exciting forklift game, you'll pick up pallets and race to drop them at the correct location. Featuring 49 thrilling levels, Real Forklift Simulator is as challenging as it is fun. The controls in this game feel especially realistic, making it an excellent preview of real world forklift operation.
Master the unique challenges faced by forklift operators in this colorful fork truck simulator game. User-friendly controls make it easy to accelate, turn, lift cargo, and more. Be sure to keep loading weights in a safe range and you're sure to master this game in no time. 

Get Real World Forklift Training from CertifyMe.Net
Forklift games are a fun and easy way to peek behind the curtain and see what it's like to work in a warehouse or construction job site. While these games are indeed worthwhile, they're no replacement for actual forklift certification training. If you've mastered these games and are hoping to begin your own career as a forklift operator, you'll want to get officially trained and certified. 
For real life forklift training, nobody beats Certifyme.net. Our training modules are created & updated by an experienced, professional staff. We've helped many firms across the country become OSHA compliant. A few of our well-known clients include Harley-Davidson, Coca-Cola, U-Haul, Verizon, FujiFilm and many others. And with our flexible and affordable online options, we can fit any company's training budget.
You can't afford to fail an OSHA audit. The fines and penalties are simply too expensive. For more information about our company and the services we offer, call us at (888) 699-4800. You can also visit our contact page to ask a question, get a quote and more.
Welcome to CertifyMe.net
CertifyMe.net has offered online forklift certification since 1999. With Our Convenient online program. your employess can earn their certification in an hour or less.
Browse Online Certifications:
This low-cost program can be compeleted anytime, anywhere!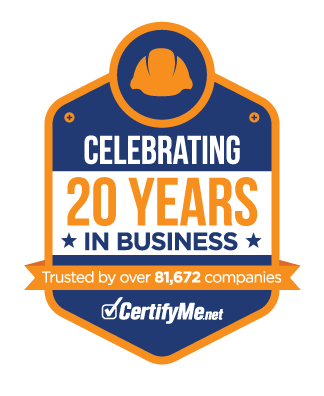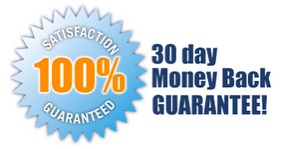 Connect with Us


Get Started Now By Registering Your Company For Free!
FREE 3 Year Renewals
Instant Access 24/7
Print Your Proof of Training
OSHA Accepted Nationwide
*If you are an individual not currently employed by a company use your personal name in
the 'Company Name' field.