Limited Time Offer! Free Covid-19 safety course with purchase of any Forklift or Aerial Lift Certification!
Access your free Covid-19 safety course in your members area once you have completed your purchase.

Forklift Safety – Carbon Monoxide Prevention Strategies
Posted by: admin on December 16, 2013
Forklift Safety – Carbon Monoxide Prevention Strategies
It is no secret that operating a forklift is one of the most hazardous jobs around. Forklifts rank six out of ten most frequently cited safety hazards according to OSHA. What is less well known is that it is dangerous to even work in the same warehouse as a forklift driver, especially if the vehicle is powered by a combustion of fuel. This is because a poorly maintained vehicle operated in an environment with inadequate ventilation can lead to the build-up of harmful carbon monoxide (CO) emissions.
Carbon monoxide safety is an important part of any forklift training program. CertifyMe.net, the leader in online OSHA forklift training, put together these carbon monoxide safety tips in order to help your workplace avoid one of the silent, undetectable hazards of operating forklifts, especially indoors: carbon monoxide.

What is Carbon Monoxide?
You can't detect carbon monoxide with human senses. Carbon monoxide has no color, no taste, and no smell. A natural byproduct of fossil fuel emissions, carbon monoxide builds up in areas that aren't well ventilated. It is harmful – and potentially deadly – if too much is inhaled.
For some indoor work environments like warehouses and distribution centers, a properly working ventilation system is important to keep carbon monoxide from building up.
Carbon monoxide safety and training is literally a life saving tool for your employees. CertifyMe.net has certification courses that help explain the dangers of carbon monoxide poisoning.
Forklift Safety – Carbon Monoxide Prevention Strategies & Carbon Monoxide Certification
The symptoms of CO poisoning are similar to those of the flu or a really bad hangover. First, those who are exposed will experience headaches, nausea, dizziness, fatigue and drowsiness. In extreme cases, the victim will lose consciousness. At its worst, carbon monoxide poisoning can be fatal. Let's look at some carbon monoxide safety tips.
What Employers Can Do to Avoid Excessive CO Emissions – Carbon Monoxide Safety Tips
Considering the costs of carbon monoxide poisoning in terms of workers compensation and fines, indirect costs of absenteeism and lost productivity and the human toll, prevention of excessive emissions is cheaper in the long term.
The OSHA permissible exposure limit (PEL) for carbon monoxide is 50 parts per million (ppm) averaged over an eight-hour period. OSHA recommends that employers take the following precautions to reduce the potential for CO exposure in the workplace:
Install an effective ventilation system.
Maintain appliances in good working order. This includes apparatus like fuel-powered forklifts, cooking ranges, heaters.
Prohibit altogether the use of gasoline-powered tools or engines in enclosed areas.
Regularly test the air in areas of the workplace where CO emissions may be present.
Provide workers with personal CO alarms
Consider replacing fuel-powered industrial trucks with forklifts that are powered by electricity.
These are just some carbon monoxide safety tips for your consideration. For more information about carbon monoxide certification and safety, sign up with CertifyMe.net today!
Common Sense Carbon Monoxide Safety: What Employees Can Do to Avoid Exposure to CO Emissions
Employees can be alert to potential sources of CO emissions and report any problems immediately. You should also promptly report any episodes of nausea, headache, etc., that might be associated with exposure to CO emissions. Visit your doctor if you think you may have been exposed and avoid the use of gas-powered engines altogether in enclosed areas.

What to Do If Your Colleague Is Exposed to CO Emissions
If you suspect that someone you are working with has been exposed to excessive CO emissions, move them immediately to an area where there is fresh air and notify the local first aid officer or the emergency services. Administer pure oxygen if possible. Be alert to the possibility that you, as the rescuer, may become exposed to fatal levels of CO poisoning.
To ensure total forklift safety with your company, register with CertifyMe.net today. We'll ensure your employees have all the skills and knowledge to avoid accidents and injuries, including those related to carbon monoxide poisoning.
Welcome to CertifyMe.net
CertifyMe.net has offered online forklift certification since 1999. With Our Convenient online program. your employess can earn their certification in an hour or less.
Browse Online Certifications:
This low-cost program can be compeleted anytime, anywhere!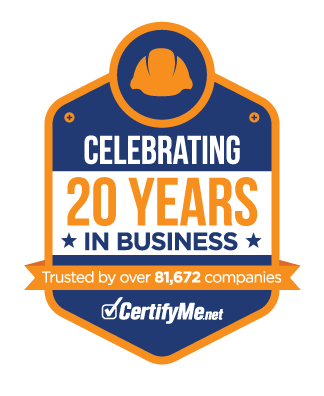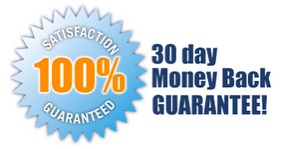 Connect with Us


Get Started Now By Registering Your Company For Free!
FREE 3 Year Renewals
Instant Access 24/7
Print Your Proof of Training
OSHA Accepted Nationwide
*If you are an individual not currently employed by a company use your personal name in
the 'Company Name' field.