Limited Time Offer! Free Covid-19 safety course with purchase of any Forklift or Aerial Lift Certification!
Access your free Covid-19 safety course in your members area once you have completed your purchase.

Must-Read Guide To Buying Forklifts
Posted by: admin on April 17, 2022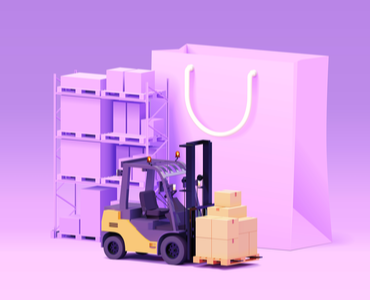 A typical forklift buy is a major investment. When making such an important decision, there are a wide range of factors to consider. Understanding the forklift market is a major undertaking, and doing your research upfront can save you serious time and energy in the long run. To ensure the best return on investment possible, use this guide to help you in your next forklift purchase.
What to Expect as a Forklift Buyer
Before we get into the details of our forklift buy guide, it helps to know what to expect as a shopper. Going into the process blind is a recipe for frustration. Instead, consider your organization's specific needs and requirements. As you navigate the forklift market, it helps to understand your goal for the lift. 
Before starting shopping, consider how high the lift needs to go, whether it will be used indoors or out, and the width of your warehouse's aisles and doors. You'll also want to keep forklift operators in mind – they'll need to be officially forklift certified before they can use the new machine. Forklift buyers must understand their company's unique needs. It will allow you to instantly narrow the field of possibilities, leaving only the top contenders to choose from. 

Factors to Consider When Making a Forklift Purchase
Each forklift purchase requires careful consideration of features, brands, and prices. As you shop around, keep the following in mind:
✓

Maintenance
All forklifts require maintenance in some form, but some models are more labor-intensive than others. Read through the manufacturer's recommendations before you buy forklift. Be honest with yourself about whether or not your colleagues are willing to complete the recommended daily maintenance duties. If they're not, you may want to opt for a model with fewer requirements.
✓ 
Tires
If you're planning to use your forklift indoors, cushion tires are the best option. They work great on concrete. On the other hand, pneumatic tires can offer more versatility and durability – they're ideal for working on gravel, asphalt, and hard packed dirt. This is one of the most important factors in your forklift purchase journey, so be sure you thoroughly understand your options before pulling the trigger.
✓ 
Weight Limits
How much weight do you plan to lift with your new forklift? The answer to this question can further narrow the field. Forklift capacities typically range from 3,000 pounds to more than 70,000 pounds. As you shop around, look for the rated capacity of a forklift on its data plate. It's one of the main considerations to factor into your purchase of a forklift.
✓ 
Battery
If you handle food in your warehouse, you may need an electric forklift to avoid emissions. Lithium-ion batteries are a popular option, as they offer fast charging speeds and limited maintenance requirements. Lead-acid batteries are also common – and they're more affordable than lithium-ion versions. Either way, you'll want to do your research into the pros and cons of each type of battery before you purchase forklift.
Forklift Purchase Mistakes to Avoid
Forklift buyers often make mistakes in the purchasing process that cost them serious money in the long run. Avoid these all too common errors as you shop around:
Buying on Price Alone
It's fine to have a budget in mind when you buy a forklift, but it's important not to let finances dictate the entire purchase. Upfront price should be just one factor in your decision.
Forgetting to Try Before You Buy
You wouldn't buy a new pair of shoes without trying them on and testing them out. Forklift purchases require a similar "try before you buy" strategy. If you're really hoping to find the best model for your business, consider renting the model you're thinking of buying. 
Not Buying from a Reputable Dealer
There are a lot of great deals to be had on the forklift market, but not every seller is trustworthy. Ask for professional referrals the next time you decide to purchase a forklift truck. Dependable dealers can help with maintenance, repairs, and general upkeep.
Forgetting About Additional Costs
The upfront cost of a forklift is really just the tip of the iceberg. If you're on a budget, be sure to factor in expenses associated with forklift attachments, power, maintenance, and repairs.

Training for Forklift Operators
When you buy a forklift, it's easy to get caught up in the specs and forget about the operator requirements. OSHA requires all lift operators to be certified before they begin work. If you have employees in need of certification, CertifyMe.net is the solution. We offer convenient online training that can be completed in about an hour's time. It doesn't matter if you spend tons of cash on your forklift purchase – if you don't have a qualified professional to operate it, you could be at risk of expensive fines from OSHA. Make certification a priority today.
Welcome to CertifyMe.net
CertifyMe.net has offered online forklift certification since 1999. With Our Convenient online program. your employess can earn their certification in an hour or less.
Browse Online Certifications:
This low-cost program can be compeleted anytime, anywhere!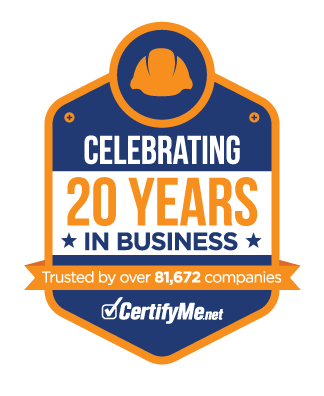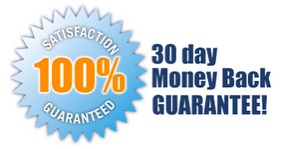 Connect with Us


Get Started Now By Registering Your Company For Free!
FREE 3 Year Renewals
Instant Access 24/7
Print Your Proof of Training
OSHA Accepted Nationwide
*If you are an individual not currently employed by a company use your personal name in
the 'Company Name' field.