Limited Time Offer! Free Covid-19 safety course with purchase of any Forklift or Aerial Lift Certification!
Access your free Covid-19 safety course in your members area once you have completed your purchase.

How NOT to Refuel a Forklift
Posted by: admin on June 23, 2016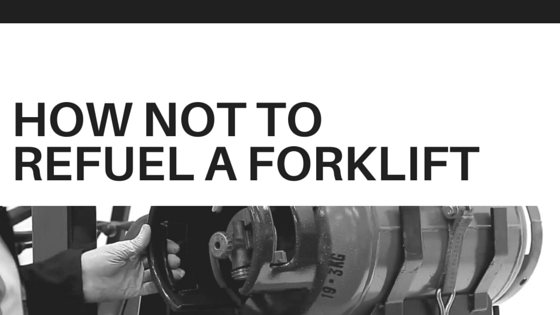 Working with forklifts can be a dangerous job, and not just because of the sheer size and weight of the forklifts themselves. There are many different components involved with operating a forklift, and one of the most common being refueling a forklift before daily tasks. Although simple, refueling is one of the most dangerous maintenance jobs because a single mistake can lead to serious consequences.
What are the Hazards Involved with Gas Refueling?
The number one and most dangerous hazard associated with gas refueling is the risk of fire. If the fueling is being done in an enclosed area and even a little bit of gasoline is spilled, all it takes is for one tiny spark or open flame to ignite and cause an explosion and wide-spread fire.
Recently, three warehouse workers were performing routine daily tasks and caused a serious fire when one worker was refueling a forklift. With the warehouse doors closed and a portable heater nearby, the worker refueling dropped the gasoline can and spilled fuel on the floor after he was surprised by another worker. The workers ran outside before the spilled gasoline made its way over to the heater, but another worker made the fire worse when he sprayed water onto the flames. The fire grew too large for a fire extinguisher, and the workers ran further and were only 20 yards away when flames roared out of the warehouse window. The three workers survived unharmed but caused hundreds of thousands of dollars in equipment damage. 
What are the DON'T'S of Forklift Refueling?
In addition to ensuring there are no open flames nearby when refueling a forklift, workers need to avoid the following fueling hazards:
DO NOT horse around on the job, especially while refueling
DO NOT use water if gasoline does catch fire
DO NOT work in an enclosed area when refueling
DO NOT try to distract someone who is refueling a forklift
What are the DO's of Forklift Refueling?
As a warehouse worker, it is important to understand safe practices involved with large equipment, even if you don't operate forklifts on a daily basis. The best thing you can do to protect your safety and prevent serious accidents like fires is to complete a comprehensive forklift certification. But while on the job, workers should always do the following when refueling a forklift:
Work in a well-ventilated area
Make sure there are no ignitable sources nearby
Keep all containers closed
Clean up any spills and leaks immediately
Help a co-worker if they are struggling
Know where all of the fire alarm boxes are located
Know where the escape routes are
Know where to find fire extinguishers and how to use them
Use liquids that are stored in safety cans with self-closing lids and flash arresters
Use a Type B fire extinguisher if the fire can be accessed without posing harm
For the three workers in the story, they were very lucky to have survived the accident without injury. But most workers in this situation would not have been so lucky and chances are, lives would have been lost. Make sure you and your employees are prepared for situations like this with a forklift certification.
Welcome to CertifyMe.net
CertifyMe.net has offered online forklift certification since 1999. With Our Convenient online program. your employess can earn their certification in an hour or less.
Browse Online Certifications:
This low-cost program can be compeleted anytime, anywhere!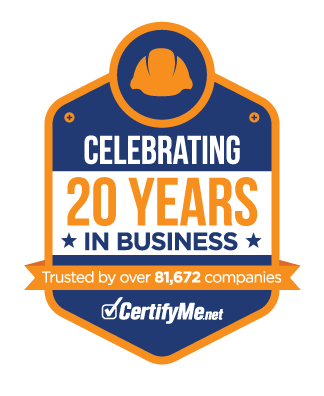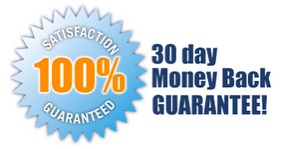 Connect with Us


Get Started Now By Registering Your Company For Free!
FREE 3 Year Renewals
Instant Access 24/7
Print Your Proof of Training
OSHA Accepted Nationwide
*If you are an individual not currently employed by a company use your personal name in
the 'Company Name' field.