Limited Time Offer! Free Covid-19 safety course with purchase of any Forklift or Aerial Lift Certification!
Access your free Covid-19 safety course in your members area once you have completed your purchase.

How to Avoid OSHA Fines
Posted by: admin on November 5, 2013
OSHA fines are not just a scare tactic used by forklift training companies to spook you into buying their stuff. They really do happen. This was the case recently when a New York pipe manufacturer was given 16 citations for serious health and safety violations in the wake of an incident in which a truck driver employed by another company was fatally injured when he was struck by a forklift that was driven by the National Pipe employee. The total proposed penalties amounted to $67,000.
Two of the 16 penalties were instrumental in the man's death. One, the forklift operator did not have a clear view of where he was going. OSHA also discovered that the forklift's backup alarm was not operable at the time.
Other serious safety violations uncovered by OSHA inspectors included failing to maintain fixed stairways at the correct angle, not providing handrails on the exposed sides of stairways and failure to provide ladders with non-slip rungs. In OSHA terms, a serious violation is one in which there is a significant probability of injury or death.
Without knowing the layout of the warehouse in question, it is difficult to determine whether the driver's poor view was a warehouse issue or whether the driver's view was obstructed by the load he was carrying. He may have improved his view by simply turning around and operating the truck in reverse gear. There are many ways on how to avoid OSHA fines.
OSHA requires that forklifts be inspected every day before use ([29 CFR 1910.178(q)(7)]). The driver should have tested the backup alarm and reported it to his employer. He should not have been operating that vehicle until the alarm was fixed. It's part of the daily checklist!
Guys, you are not in college, where some students adopt the motto, "learn it, drink, forget it." The stuff you learn in forklift training should be woven tightly into your DNA and not just remembered long enough to pass your certification test.  Details like, "Check safety warnings," and "watch where you are going," should come as naturally to you as breathing.
Welcome to CertifyMe.net
CertifyMe.net has offered online forklift certification since 1999. With Our Convenient online program. your employess can earn their certification in an hour or less.
Browse Online Certifications:
This low-cost program can be compeleted anytime, anywhere!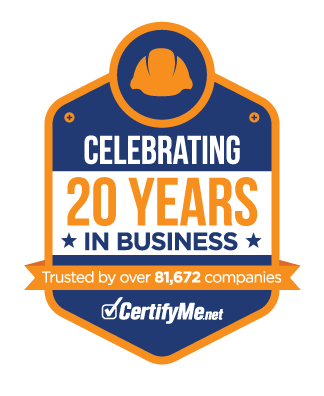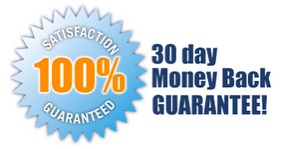 Connect with Us


Get Started Now By Registering Your Company For Free!
FREE 3 Year Renewals
Instant Access 24/7
Print Your Proof of Training
OSHA Accepted Nationwide
*If you are an individual not currently employed by a company use your personal name in
the 'Company Name' field.