Limited Time Offer! Free Covid-19 safety course with purchase of any Forklift or Aerial Lift Certification!
Access your free Covid-19 safety course in your members area once you have completed your purchase.

How to Build a Warehouse
Posted by: admin on March 10, 2021
Your goal: to build a warehouse where your workers can thrive. To accomplish your goal, you need to plan accordingly. That way, you'll be well-equipped to construct a warehouse that delivers long-lasting benefits.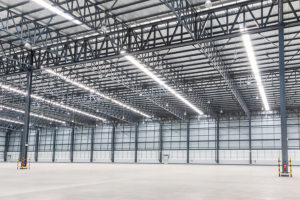 Tips to Build a Warehouse
It is important to map out every stage of how to build a warehouse. Now, let's look at five tips to help you do just that.
1. Create Project Goals
Consider why you want a warehouse and what you want to achieve. Then, you can create warehouse project goals.
2. Establish a Budget
Figure out how much money you can spend on your warehouse project. Next, you can determine how to spend your funds on different aspects on your project.
3. Evaluate Multiple Locations
Decide where you want to set up your warehouse. Assess multiple locations and the amount of space available at each one.
4. Hire a Project Management Team
Seek out a project management team that can offer expert guidance as your warehouse project gets underway. This team can help you establish a project timeline and ensure you stay on track with your project goals.
5. Vet Your Contractors
Conduct a thorough assessment of any contractor you plan to hire for your warehouse project. It often helps to get quotes from at least a few contractors. You can then weigh the pros and cons of different contractors and make an informed selection.
In addition to the aforementioned tips, keep the lines of communication open with your staff during your warehouse project. Building a warehouse can be complex, and you should keep your employees in the loop as it progresses. This ensures that you and your employees can work together to make your warehouse project a success.

Questions to Consider Before You Build a Warehouse
As you plan for how to build a warehouse, there are several questions you need to consider. These include:
1. How Much Does It Cost to Build a Warehouse?
It can cost $15 to $25 per square foot to build a warehouse. Meanwhile, the total cost of a warehouse can typically range from $24,000 to $800,000, depending on the building's size, features, and other factors.
2. What Warehouse Equipment Is Necessary?
You may need pallet racks, shelving, and other storage equipment at your new warehouse. Also, you may require forklifts, pallet jacks, and other material handling equipment. You may want to pick up industrial scales, packing tables, and other package equipment as well.
3. How Much Time Is Required to Build a Warehouse?
The length of time required to build a warehouse varies. Ultimately, it helps to give yourself as much time as you can for your project. This ensures you won't have to rush to complete your project, which can otherwise result in costly errors along the way.
For those who are preparing for a warehouse project, now may be a good time to enroll their workers in forklift certification training.
CertifyMe.net offers OSHA-compliant training that teaches workers how to safely operate forklifts commonly used in warehouses. For more information, please contact us online or call us today at 1-888-699-4800.
Welcome to CertifyMe.net
CertifyMe.net has offered online forklift certification since 1999. With Our Convenient online program. your employess can earn their certification in an hour or less.
Browse Online Certifications:
This low-cost program can be compeleted anytime, anywhere!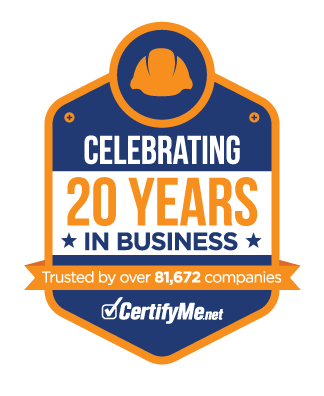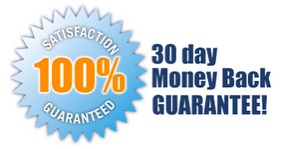 Connect with Us


Get Started Now By Registering Your Company For Free!
FREE 3 Year Renewals
Instant Access 24/7
Print Your Proof of Training
OSHA Accepted Nationwide
*If you are an individual not currently employed by a company use your personal name in
the 'Company Name' field.