Limited Time Offer! Free Covid-19 safety course with purchase of any Forklift or Aerial Lift Certification!
Access your free Covid-19 safety course in your members area once you have completed your purchase.

Lumber Yard Efficiency – Smart, Streamlined Strategies for Optimal Management
Posted by: admin on February 11, 2019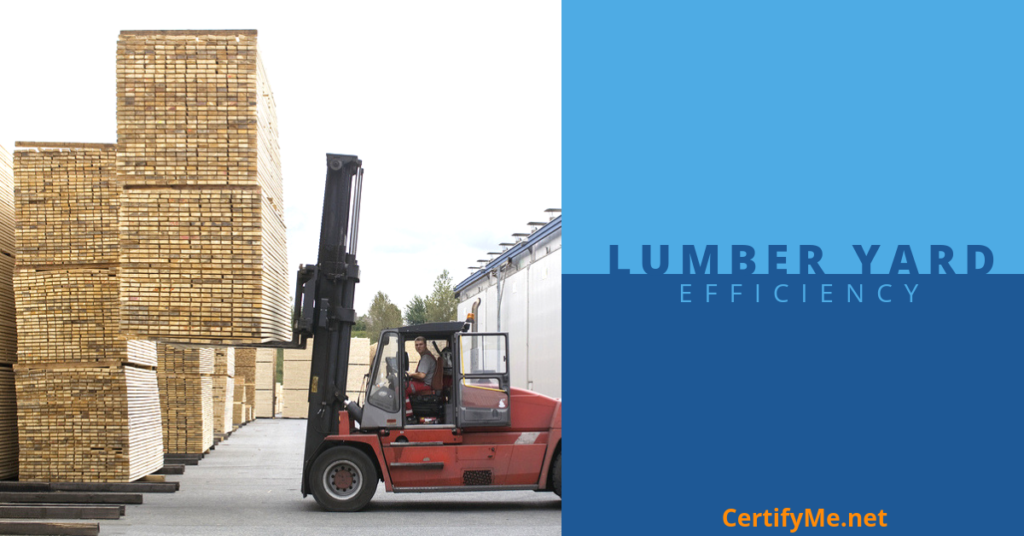 Without efficient forklift operators, any workplace would literally grind to a halt. Warehouses, ship yards, terminals, retail distribution centers, you name it – take away forward-thinking forklift use, and nothing would get done.
The same thing applies to lumber yards.
With the growth of big box retail stores in recent years, lumber yards have enjoyed a strong resurgence – especially in the public eye. Go to any Lowe's, Home Depot, or other home improvement store, and the lumber yard is hard to ignore.
Optimal lumber yard efficiency is simple to envision, yet sometimes difficult to implement. Yet many of the same smart management methods used in similar commercial settings (including warehouses and other workplaces that use forklifts) are applicable to lumber yards. Sure, there are specific logistical concerns and other unique challenges, but the main ideas are the same.
CertifyMe.net takes the same approach with forklift training. Our OSHA certification courses are effective across multiple industries and business sectors. Whether you manage a lumber yard or any other setting with forklift drivers, we're the best option for affordable, effective online training. It all starts with a positive, productive vision. That's why our customers keep coming back for compliance training.
So how does that vision apply to effective lumber yard management?
Keep Your Goals First and Foremost
Lumber yard efficiency starts with a firm grasp of the ultimate goals. What does every well-run lumber yard have in common? They all know why they're in business – and here are three areas to focus on:
Inventory, inventory, inventory. A lumber yard is where customers go for everything from two-by-fours to fencing. How you manage your inventory is critical for overall efficiency. Part of smart inventory maintenance involves optimal stock rotation (the "first in, first out" principle), keeping a neat and orderly workplace, and timely inventory retrieval for customers. About those customers…
Customers come first. Every lumber yard should have attentive, friendly staff (including forklift drivers). Many lumber yards have pedestrian accessible areas, where customers can review and inspect product before purchasing. Ensure your lumber yard fosters a customer-friendly experience, and efficiency will soon follow!
Training is the foundation for lumber yard efficiency. Optimal inventory management and superior customer service are a given. But here's a crucial third goal to keep in mind: training is the one building block for lumber yard efficiency you can't do without. This means a well-trained workforce (forklift drivers, management, and everyone else), training on new product releases, and much more. Speaking of which, CertifyMe.net is the preferred training provider to ensure lumber yard forklift drivers are OSHA compliant and ready to perform right away – safely and efficiently!
With these goals established, efficient lumber yard management is easier to implement. But you still have to go out and implement your strategy based on a defined set of principles.
Creating an environment that promotes efficient lumber yard management is easier when you:
Know your target market. Define your customers, and everything will fall into place. Is your lumberyard targeting the home improvement demographic or commercial builders?
Perfect your product line. There's a fine balance between variety and too much variety. With your target market defined, it's easier to determine what types of products to offer. Lumber accessories – nails, hardware, installation tools, etc. – are usually a smart addition to lumber yard inventory.
Out-promote the competition. Marketing as an efficiency-focused strategy? Sure, why not? On-point promotion not only drives more business, it drives the right kind of business (assuming you've properly identified your target market). Think of advertising as a way to "firm up" your business model; with an honest, upfront, and aggressive marketing campaign, you'll ultimately cater to clientele that need (and want) your products.
The blueprint for lumber yard efficiency is there – you just have to follow it and stick with the plan. Oh yeah, and don't let setbacks get in the way of success. A widely-read article about effective lumber yard business practices from Fine Homebuilding will help any lumber yard employee or manager with time-tested advice. It comes from the management team at Meek's Lumber & Hardware, a family-owned business that's been around for more than 100 years: "Be personal, trustworthy & professional, from foundation to finish. It starts with a personal relationship, sustains trust with ethics, and then delivers the product that was promised."
Sign Up With CertifyMe.net: Take Care of Your Compliance and Training Needs Today!
Speaking of personal, trustworthy & professional…that's exactly the type of training assistance to expect from CertifyMe.net! Our team knows the ins and outs of OSHA, and we keep our training content constantly updated as regulations change. In addition, we're here for your initial and recertification needs.
Whether you need to train new employees or retrain veteran forklift drivers, CertifyMe.net has everything you're looking for with an OSHA compliance and training partner. Register today and experience a professional, efficient training experience with the forklift training pros at CertifyM.net. Best of luck with your lumber yard management – with our training, a more efficient lumber yard is only a few clicks away!
Welcome to CertifyMe.net
CertifyMe.net has offered online forklift certification since 1999. With Our Convenient online program. your employess can earn their certification in an hour or less.
Browse Online Certifications:
This low-cost program can be compeleted anytime, anywhere!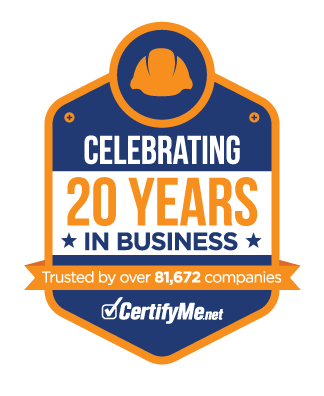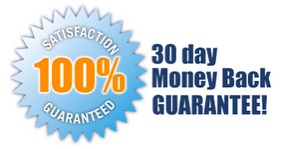 Connect with Us


Get Started Now By Registering Your Company For Free!
FREE 3 Year Renewals
Instant Access 24/7
Print Your Proof of Training
OSHA Accepted Nationwide
*If you are an individual not currently employed by a company use your personal name in
the 'Company Name' field.