Limited Time Offer! Free Covid-19 safety course with purchase of any Forklift or Aerial Lift Certification!
Access your free Covid-19 safety course in your members area once you have completed your purchase.

Man Fatally Struck by Forklift in South Carolina Lumber Yard Accident
Posted by: admin on June 17, 2014
Forklift accidents can happen anywhere. Many are in warehouses, some occur in dockside loading areas, while others take place in trucking terminals. You don't hear about lumber yard accidents too often, but a recent accident in South Carolina claimed the life of a forklift driver.
John W. Varner, 62, of Edgefield, SC, was run over by a forklift at the Tides International lumber yard, according to the Edgefield County Coroner's Office.
The accident is still being investigated, and there is no word on whether officials from the Occupational Safety & Health Administration (OSHA) will be looking into it. But if this is anything like other fatal forklift accidents, OSHA will probably be involved at some point.
Varner apparently fell off of a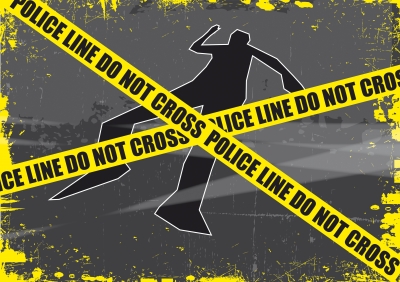 Hyster Forklift and was run over by the vehicle. The coroner said he was immediately rushed to Edgefield County Hospital where he was pronounced dead.
The accident occurred at approximately 1 p.m. Varner was a supervisor at the lumber yard.
For whatever reason, most people think that supervisors can't be hurt or killed on the job. But this accident shows that everyone – from the new driver to the most experienced boss – can benefit from solid forklift safety practices. Forklift accidents can happen to anybody in the chain of command. That's why it's so important to have your entire workforce properly trained.
Certifyme.net helps your company avoid bad accidents like the one above. We're proud to be a dependable training source for many of the country's top companies, and our online format allows anyone to take great training on their busy schedule. Our OSHA compliant courses are great for beginning forklift drivers and also for recertifying older, veteran forklift operators
If you'd like to find out more on our courses, check out our contact page, or call our customer service team at (888) 699-4800. We can help sign you up for affordable, flexible training today.
Thanks for reading the CM blog. We'll keep you posted on all the latest forklift news, so be sure to check back soon.
Welcome to CertifyMe.net
CertifyMe.net has offered online forklift certification since 1999. With Our Convenient online program. your employess can earn their certification in an hour or less.
Browse Online Certifications:
This low-cost program can be compeleted anytime, anywhere!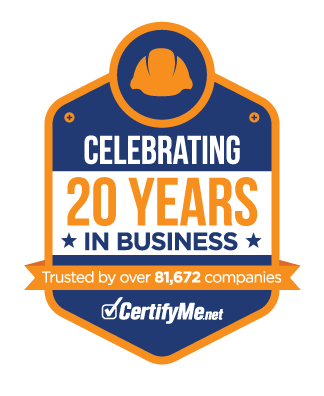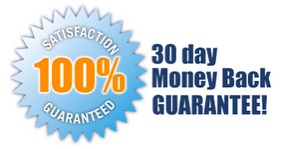 Connect with Us


Get Started Now By Registering Your Company For Free!
FREE 3 Year Renewals
Instant Access 24/7
Print Your Proof of Training
OSHA Accepted Nationwide
*If you are an individual not currently employed by a company use your personal name in
the 'Company Name' field.