Limited Time Offer! Free Covid-19 safety course with purchase of any Forklift or Aerial Lift Certification!
Access your free Covid-19 safety course in your members area once you have completed your purchase.

OSHA Unveils Top 10 Safety Violations for 2013
Posted by: admin on October 8, 2013
Just another reason to focus on solid training and placing an emphasis on being cautious!  The Occupational Safety and Health Administration, aka OSHA Unveils Top 10 Safety Violations for 2013. Fall Protection violations are up from last year's 7,250.

The preliminary figures for the Fiscal Year 2013 Top 10 are:
Violation                                                     Total Violations
1.  Fall Protection                                         8,241
2.  Hazard Communication                         6,156
3.  Scaffolding                                               5,423
4.  Respiratory Protection                             3,879
5.  Electrical, Wiring Methods                        3,452
6.  Powered Industrial Trucks                        3,340
7.  Ladders                                                 3,311
8.  Lockout/Tagout                                       3,254
9.  Electrical, General Requirements              2,745
10. Machine Guarding                                   2,701
(Data Source: OIS Standards Cited Report Dated 9/13/13)
Consistently encouraging safe practices at work will always keep it on the top of mind for employees. OSHA has reported more than 11% of all forklifts in the United States will be involved in some kind of accident each year, while 42% of the forklift fatalities from the operator's being crushed by a tipping vehicle. This can all be avoided by making sure your employee is savvy in the warehouse and has the correct certification.
CertifyMe provides extensive training that is affordable and will get you prepped and ready to use a forklift.
Forklift certification conducted offsite can cost hundreds of even thousands of dollars. Getting a certification with CertifyMe.net costs less than $50 per operator. Certifyme provides everything you need in one simple package, straight from the Internet.
Click here for 5 easy steps to get certified: To find out more about how Certifyme.net can provide low-cost, easy forklift certification, call 1-888-699-480.
Welcome to CertifyMe.net
CertifyMe.net has offered online forklift certification since 1999. With Our Convenient online program. your employess can earn their certification in an hour or less.
Browse Online Certifications:
This low-cost program can be compeleted anytime, anywhere!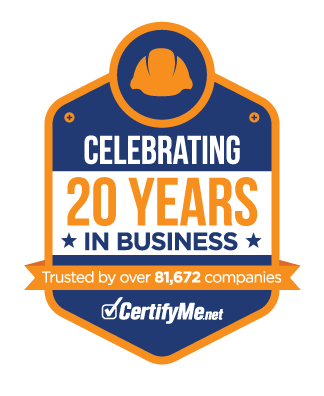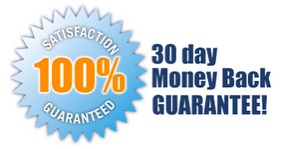 Connect with Us


Get Started Now By Registering Your Company For Free!
FREE 3 Year Renewals
Instant Access 24/7
Print Your Proof of Training
OSHA Accepted Nationwide
*If you are an individual not currently employed by a company use your personal name in
the 'Company Name' field.