Limited Time Offer! Free Covid-19 safety course with purchase of any Forklift or Aerial Lift Certification!
Access your free Covid-19 safety course in your members area once you have completed your purchase.

Repairing your Vehicle with Clarks Forklift parts
Posted by: admin on September 16, 2013

The Clark Material Handling Company, otherwise known as, simply, Clark, or CMHC, was established in Lexington, Kentucky in 1919. Just one year later, Clark was credited with inventing the Truclift, the first hydraulic lift and the forerunner to today's forklifts. Today, there are 600,000 Clark forklift trucks shifting materials in warehouses and building sites in the world today.
Clark also owns and operates TOTALIFT, your first choice for forklift parts. TOTALIFT uses Clark's years of experience, competitive pricing and outstanding customer service to make sure that maintaining your forklift fleet is as pain-free and cost-effective as possible.
The company's 166,000 square foot North American Forklift Parts Distribution Center, containing 40,000 parts, is located in Lexington, Kentucky. Orders are accepted until 8 p.m. Eastern Time for delivery the following day to dealerships or direct to your location.
TOTALIFT carries parts for most major brands of forklift truck, most of which are in the world's Top 20 lift truck suppliers. The company has a network of 200 dealer outlets, as well as distribution centers in Kentucky, Korea and China.
Clark has an electronic parts and service lookup system called, PartsPROTM. This system is highly regarded as the best parts and service lookup system around. They have recently created a customer version of Parts PROTM specifically for those customers who perform their own maintenance and repairs.
In addition to help files, service bulletins and technical information, the system contains all illustrations for customer's trucks and the ability to decode parts numbers from the illustration, as well as many other smooth features.
In addition to filters, forks, fluid, chains, tires, load wheels, control cards and transmission components, Clark forklift parts supplies remanufactured engines, steer axles, control cards, hydraulic components, transmissions and electric DC motors.
Welcome to CertifyMe.net
CertifyMe.net has offered online forklift certification since 1999. With Our Convenient online program. your employess can earn their certification in an hour or less.
Browse Online Certifications:
This low-cost program can be compeleted anytime, anywhere!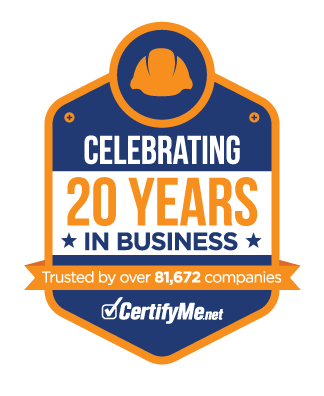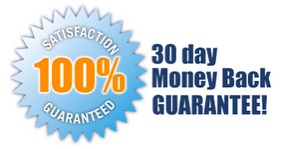 Connect with Us


Get Started Now By Registering Your Company For Free!
FREE 3 Year Renewals
Instant Access 24/7
Print Your Proof of Training
OSHA Accepted Nationwide
*If you are an individual not currently employed by a company use your personal name in
the 'Company Name' field.