Limited Time Offer! Free Covid-19 safety course with purchase of any Forklift or Aerial Lift Certification!
Access your free Covid-19 safety course in your members area once you have completed your purchase.

Special Guest Blog — Healthcare Providers and Safe Workplace Practices: What You Need to Know
Posted by: admin on January 17, 2014
Regular visitors to CertifyMe.net are aware of best safety practices, specifically those procedures related to operating forklifts in a warehouse or dock setting. But safety isn't just for those industrial locations. With a comprehensive safety plan in place, a business is prepared to handle emergencies – and this often translates into saving lives.
At SureFire CPR, we're all about saving lives. We're a premier training firm for CPR (cardiopulmonary resuscitation), BLS (Basic Life Support) ALS (Advanced Life Support) and other emergency response plans. We offer training and certification for healthcare professionals, construction firms, general office settings and other workplaces. With a flexible schedule and friendly, professional staff, SureFire CPR has assisted countless businesses and organizations establish their own unique crisis response plans.
Certify Me gives forklift operators the proper credentials to efficiently maneuver heavy equipment; similarly, SureFire CPR offers training to handle life-threatening emergencies. Both companies provide the essential knowledge and tools for crucial situations. This particular blog will approach safety from a healthcare worker's perspective.
Responsible forklift drivers realize that safety can't cut corners. Careful, attentive equipment operation promotes a safer work environment. If a policy is ignored, worker safety can be severely compromised. That same principal applies to healthcare workers, too.
Safety is an integrated effort. Most businesses and organizations include diverse work environments. For instance, an engineering firm often has a professional office setting along with a manufacturing area. Many companies have outside sales forces – here, the workplace is literally extended out hundreds of miles along the road.
Thinking along those lines, here are 5 tips healthcare providers need to know about safety in the workplace. They're useful for doctors, nurses and other healthcare providers, but also helpful for other professionals, including warehouse supervisors, forklift operators and other positions. Regardless of their practical application, these general concepts can help anyone implement sound, safety-related policies and procedures.
5 Tips Healthcare Providers Need to Know About Safety in the Workplace
1)      Safety starts small. Minor things like smoothing out a rolled welcome mat or cleaning up a spill in the kitchen can go a long way in preventing future accidents.
2)      Prepare for outages. Many buildings are equipped with emergency generator service in case of an outage. But having flashlights and extra batteries strategically placed throughout the office can't hurt.
3)      A secure workplace is a safer workplace. Proper security procedures include working door locks, responsible key card access and even outside lighting. Thieves and burglars love those dimly lit areas to escape surveillance.
4)      Communication is key. Post emergency phone numbers (fire department, hospital, police, etc.) throughout the office. Keep co-workers updated with any safety system enhancements. Establish an open-door policy regarding near-misses and small incidents.
5)      When in doubt, ask. When using a piece of equipment you're unfamiliar with, ask somebody with experience. Many hazards could be avoided with extra operator education. When it comes to safety in the workplace for healthcare providers, that cliché holds true…there are no stupid questions!
And here's a bonus tip #6…a workplace with on-hand personnel trained in CPR, BLS or ACLS is safer than other places. For more information about CPR, BLS or ACLS training, visit our website or give us a call at 888.277.3143. SureFire CPR offers training and certification for your specific emergency response needs. Plus, we're able to schedule convenient classes to fit your schedule – in most instances, you'll have your training within one day.
Thanks again for reading the blog!
Welcome to CertifyMe.net
CertifyMe.net has offered online forklift certification since 1999. With Our Convenient online program. your employess can earn their certification in an hour or less.
Browse Online Certifications:
This low-cost program can be compeleted anytime, anywhere!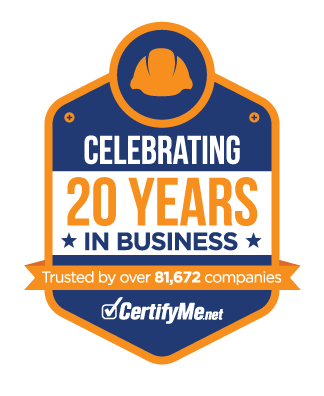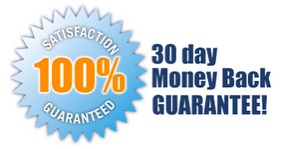 Connect with Us


Get Started Now By Registering Your Company For Free!
FREE 3 Year Renewals
Instant Access 24/7
Print Your Proof of Training
OSHA Accepted Nationwide
*If you are an individual not currently employed by a company use your personal name in
the 'Company Name' field.