Limited Time Offer! Free Covid-19 safety course with purchase of any Forklift or Aerial Lift Certification!
Access your free Covid-19 safety course in your members area once you have completed your purchase.

5 Forklift Safety Tips You Need to Know
Posted by: admin on September 30, 2013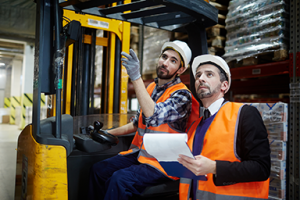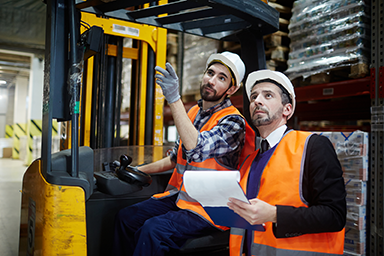 Type "funny forklift accidents" into any search engine and you will be rewarded with hours of free entertainment. The only reason these accidents are "funny" is because the viewer is not involved in the incident or they did not result in the death of the operator. The accidents do, however, serve a useful purpose.
Funny forklift videos show the magnitude of what can go wrong in terms of personal injury and damage. They provide a glimpse into how unsafe use of a forklift can put a driver and others in danger.
The Dangers of Operating Forklifts
Even at low speeds, a forklift is capable of inflicting damage or causing a serious injury or even death. Simple measures like wearing seat belts, observing stop signs and speed limits, and sounding a horn approaching blind spots can go a long way toward maintaining a safe working environment. Other measures, like keeping hands and feet contained within the overhead guard of the forklift and remaining inside the truck in the event of a tip-over are less obvious. This is why it's essential to apply rigorous safety tips for forklifts and to take forklift safety devices seriously.

Why Do Forklift Accidents Occur?
Every three days, someone in the United States dies as the result of a forklift accident. Yet, many forklift accidents can be avoided if drivers receive proper training.
Forklift accidents can occur at any time, without notice. There are many factors in a workplace that can increase the chance of accidents occurring.
The main causes of forklift fatalities are:
Forklift Tip-Over: Forklifts are notoriously unstable, especially when they are used to carry a load. A forklift should be driven with the load tilted back and no more than 6- to 8-in. off the ground. If you are driving a sit-down type forklift that starts to overturn, ignore your instinct to jump off and get out of the way. Stay with the truck, hold on tight, and lean the other way.
Pedestrian Struck by a Forklift: Where possible, pedestrians and forklifts should be kept far apart from one another. Every effort should be made to alert pedestrians when a forklift is nearby; use the horn, flashing lights, and back-up alarms.
Driver Falls from a Forklift: Avoid this by always wearing your seat belt and never carrying passengers.
Other factors that can lead to both forklift accidents include:
Lack of Operator Training: Workers who do not have their forklift certification are ill-prepared to recognize hazards that can cause accidents. They are much more likely to be involved in an accident that affects them and other nearby workers.
Driving Forklifts at High Speeds: Drivers often cannot brake in time to avoid other workers and vehicles. Speeding can also cause tip-overs and collisions.
Lack of Proper Tools: Operating a forklift without the right tools, attachments, and accessories may not equip operators with the ability to respond to situations and tasks.
Poor Forklift Maintenance: Not checking forklifts each day for any signs of maintenance needs and repairs can lead to accidents and other serious problems.
Forklift certification training provides tips to help workers quickly identify and address on-the-job hazards. The training even provides forklift safety tips that enable workers to prevent lift accidents, injuries, and fatalities.
Reach Truck Safety Tips: Here's What You Need to Know
OSHA offers reach truck safety tips to protect businesses and their employees. Companies can share these tips with their forklift operators. In doing so, they can help these operators guard against lift accidents.
There is no guarantee that reach truck safety tips will prevent forklift accidents. However, these tips have been shown to help forklift operators limit the impact of accidents. In some instances, they have helped operators avoid forklift accidents altogether.
Top Forklift Safety Tips to Prevent Injuries and Fatalities
Here are three tips to avoid forklift accidents that lead to injuries and fatalities.
1. Inspect a Forklift Before a Work Shift
Perform an inspection before a forklift is used. The inspection gives an operator an opportunity to identify any issues that otherwise hamper the machine's performance.
Workers should follow OSHA forklift inspection requirements. They can assess a forklift's fluid levels, finger guards, and other lift components during a pre-start inspection. Also, they must perform an operational inspection to ensure a lift's brakes, steering, and other functional components are working correctly.
If a forklift operator identifies any problems during an inspection, he or she should notify their manager immediately. The lift must then be taken out of service until it is repaired.
2. Perform Regular Maintenance
Forklifts must be properly maintained according to the manufacturer's instructions.
OSHA requires businesses to develop and follow a regular forklift maintenance schedule. It offers a guide that companies can use to create, manage, and update their forklift maintenance schedule.
3. Operate a Forklift at a Safe Speed
Forklift operators need to make sure to drive their lift at a proper speed. They must be careful when rounding corners and approaching blind spots. And, they should always wear proper safety clothing and equipment.
Furthermore, businesses can set up speed limit signs at worksites. They can regularly remind forklift operators to drive carefully and follow posted warning signs.
4. Keep the Forklift Load Stable
When handling loads, forklift operators must be aware of off-center loads, overloading, and damaged or loose loads. Operators need to be careful when approaching loads, using the proper mast position, and the fork position.
There is no need to overload a forklift, either. Doing so can cause a lift to tip over. So, forklift operators must know a lift's weight capacity and avoid exceeding it.
5. Require Workers to Stay Up to Date on Forklift Safety Tips
Verify that all forklift operators receive proper certification. They must receive recertification every three years. That way, operators can receive up-to-date OSHA forklift safety tips.
Why Is It Important to Learn OSHA Forklift Safety Tips?
Forklift safety should be a priority for any company that requires its workers to use lifts. Workers who learn OSHA forklift safety tips can protect themselves and others against accidents, injuries, and fatalities. Plus, they can safely complete work tasks and become more productive and efficient than ever before.
Along with these benefits, employers won't have to worry about OSHA compliance penalties if their workers earn forklift certification. As such, employers can provide their workers with OSHA-compliant forklift certification training that benefits both parties.
The bottom line: a properly trained forklift operator can be a difference-maker in terms of workplace safety. He or she knows how to operate a forklift safely, thanks to proper training through a recognized and OSHA-compliant program.
Get Forklift Training to Stay Safe and Avoid Accidents
The foregoing is for guidance only and is not intended to be a substitute for proper OSHA-compliant training. While forklift fatalities are approaching record lows, employers should still make sure their workers have a proper certification and the common sense to be safe.
According to OSHA, all forklift operators must have forklift training to properly operate the equipment and be safe on the job. The forklift training from CertifyMe.net covers all the requirements set by OSHA, including all necessary topics to equip workers with everything they need to drive forklifts safely.
Our online course can be accessed from any device with an internet connection, and completed in only about one hour. Once workers have completed their training, they will be 100% OSHA-compliant and equipped with all the most important forklift safety tips. To learn more about our forklift safety certification training program, please contact us online or call us today at 1-888-699-4800.
Welcome to CertifyMe.net
CertifyMe.net has offered online forklift certification since 1999. With Our Convenient online program. your employess can earn their certification in an hour or less.
Browse Online Certifications:
This low-cost program can be compeleted anytime, anywhere!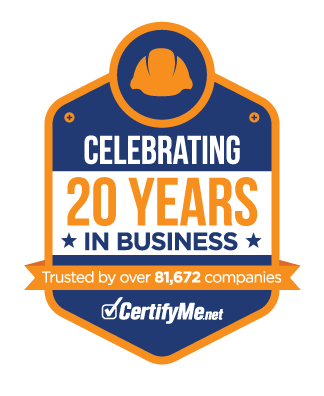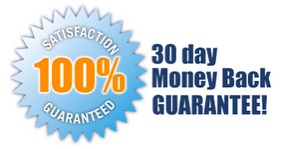 Connect with Us


Get Started Now By Registering Your Company For Free!
FREE 3 Year Renewals
Instant Access 24/7
Print Your Proof of Training
OSHA Accepted Nationwide
*If you are an individual not currently employed by a company use your personal name in
the 'Company Name' field.