Limited Time Offer! Free Covid-19 safety course with purchase of any Forklift or Aerial Lift Certification!
Access your free Covid-19 safety course in your members area once you have completed your purchase.

What Makes a Telescopic Forklift Unique?
Posted by: admin on September 24, 2021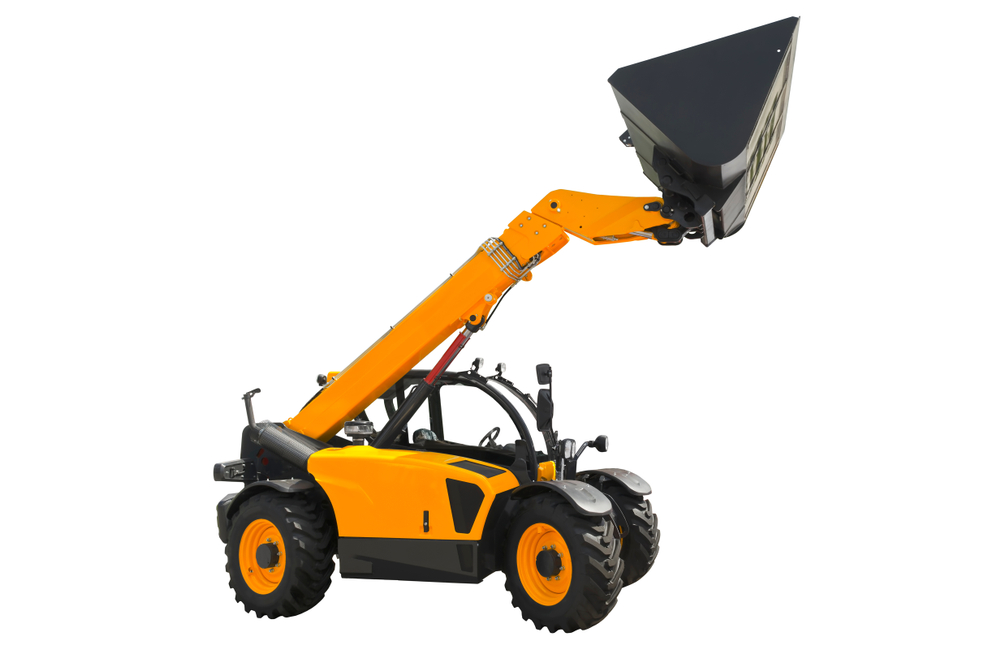 Telescopic forklifts are difference-makers at worksites across the United States. Your business may benefit from purchasing one of these lifts. And if you do, you should invest in OSHA-approved telescopic forklift certification training as well. Then, your workers can learn about telehandler lifts and how to use them safely.
What Is a Telescopic Forklift?
A telescopic forklift is sometimes referred to as a telehandler or telescopic handler. It consists of a telescopic boom fitted with a lifting attachment.
Most telescopic forklifts look similar to cranes. They offer greater versatility than standard forklifts. This is due to the fact that a telehandler has a single telescopic boom that can extend forward and up from the machine.
Telehandlers are frequently used in agriculture, manufacturing, and construction. They may be utilized in warehouses as well.
History of Telescopic Forklifts
The telehandler forklift dates back to 1977. JCB produced the forklift, which was unlike any other.
JCB's initial telehandler offered an unprecedented combination of a forklift, crane, and backhoe. The telehandler garnered attention from businesses across a wide range of industries. And within a year of its launch, JCB introduced a four-wheel version of its telehandler forklift.
CAT, JLG, Bobcat, and many other forklift brands have released telescopic forklifts over the years. Demand for telehandlers remains steady around the world, too.

How to Drive a Telescopic Forklift
Telehandlers have counterweights at their rear. These weights reduce the risk of a tip-over when an telescopic forklift operator lifts a load.
A telescopic forklift operator can access a boom that he or she can raise or extend. The boom works in a similar fashion to a lever.
Telehandler Attachments
Common telehandler attachments include:
Carriage:

Enable an operator to position a load in a specific way. Popular carriages for telehandlers include side-tilt, side-swing, and fork-positioning varieties.

Bucket:

Helps an operator hold dirt, mulch, gravel, and other loose materials.

Truss Boom:

Can increase the length of a telehandler or allow an operator to increase the height to which they can suspend a load.

Pallet Fork:

Ensures a telehandler can be used to lift and transport pallets in warehouses.
Telehandler attachments can be purchased and installed at any time. But, they are not required for every work application.
Meanwhile, OSHA-approved certification training is a great option to educate workers about telehandler attachments. The training ensures workers are well-equipped to install these attachments correctly and get the most value out of them.
Telescopic Forklift Operator Certification Needs
All U.S. telehandler operators must earn OSHA certification. These operators are required to complete an OSHA-approved forklift safety certification training program. They must also keep their certification up to date in accordance with OSHA guidelines.
OSHA-compliant certification training is readily available to telescopic forklift operators. The training enables operators to learn about forklift safety. It ensures operators are prepared to identify and resolve forklift safety hazards and contribute to a productive and efficient work environment.
To earn telescopic forklift certification, an individual must pass an exam administered by an OSHA-certified trainer. Next, this individual receives an OSHA forklift certification license that stays active for up to three years.
Consequences of Not Certifying Employees to Drive a Telehandler Forklift
Businesses can receive steep OSHA fines if unlicensed telehandler operators are found at their worksites. An OSHA fine can cost a business thousands of dollars. It can damage a business' brand reputation and result in revenue losses as well.
If an unlicensed driver is using a telehandler forklift, he or she endangers others, too. This operator lacks the knowledge and insights necessary to safely drive a telehandler. Therefore, the operator may be prone to mistakes. And if he or she causes an accident, the operator and others could get seriously injured or die.
Telescopic Forklift FAQs
1. How high can a telehandler reach?
Telehandlers can generally reach up to 65 ft.
2. How much weight can a telehandler carry?
A telehandler can carry over 20,000 lbs.
3. Is it possible to drive a telehandler on a public road?
Yes. A telehandler can be driven on a public road if the machine is licensed and registered.
4. Are telehandlers available in different sizes?
Yes. It often helps to consider what needs to be lifted to find the right telehandler. Also, it can be beneficial to account for a jobsite's conditions.
5. Is a telehandler the right option for my business?
It depends. Consider the work application before you purchase a telehandler or any other type of forklift. And don't forget to enroll your workers in certification training before you buy your lift, either.

Need Telehandler Forklift Certification Training for Your Workers? CertifyMe.net Can Help
A telehandler can be an important piece of machinery for your business. And your telehandler needs to be treated accordingly. To ensure your telehandler is managed with care and precision, your workers require sufficient safety training.
CertifyMe.net offers OSHA-compliant forklift certification training. We can teach your workers about telehandler safety. Our team can even help your workers become OSHA-approved telehandler operators in as little as 60 minutes. To learn more or enroll your workers in our certification training for forklifts, please contact us online or call us today at 1-888-699-4800.
Welcome to CertifyMe.net
CertifyMe.net has offered online forklift certification since 1999. With Our Convenient online program. your employess can earn their certification in an hour or less.
Browse Online Certifications:
This low-cost program can be compeleted anytime, anywhere!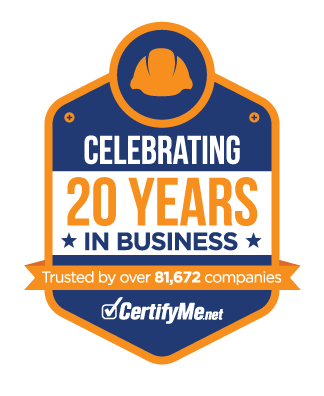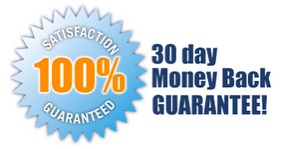 Connect with Us


Get Started Now By Registering Your Company For Free!
FREE 3 Year Renewals
Instant Access 24/7
Print Your Proof of Training
OSHA Accepted Nationwide
*If you are an individual not currently employed by a company use your personal name in
the 'Company Name' field.