Limited Time Offer! Free Covid-19 safety course with purchase of any Forklift or Aerial Lift Certification!
Access your free Covid-19 safety course in your members area once you have completed your purchase.

Virtual Reality for Safety Training: How it Works and its Benefits
Posted by: admin on November 28, 2016

Share this Image On Your Site
Virtual reality, commonly known simply as VR, is quickly becoming an essential tool for many industries, including medicine and surgery, combat simulation, and large equipment operation. The thread that links the usefulness of VR with these different industries is its effectiveness in teaching and preparing students for tasks. Some examples of the results are better medical procedures and fewer complications for patients, and fewer accidents on worksites that deal with heavy machinery.
CertifyMe.net, an online forklift certification company, has recently launched a VR training program that walks students through the ins and outs of operating forklifts safely and properly. The app is forecasted to increase students' confidence in operating the equipment and reduce worksite accidents that cause injuries and fatalities.
Keep reading to learn more about how VR is changing the effectiveness of safety training and how it can help your business.
What is VR?
Virtual reality is most often a computerized system that interacts with the user in real time using 3D images, video, and various tools including headsets, 3D glasses, gloves, and even treadmills. VR is designed to immerse the viewer into the projected environment and provide a real-life experience.
How Does VR Training Work?
VR for training can be highly involved and complicated or simple and inexpensive. With the CertifyMe.net program, all forklift trainees need to do is download the app, put on the 3D glasses, and work through the various tasks led by the virtual instructor "Gary", such as lifting a load, maneuvering on a ramp, and having to watch for other workers. Students can practice their skills and learn through trial and error as they make mistakes. It is too risky to simulate this type of learning environment in real life using actual equipment because of the health hazards involved.
The Benefits of VR for Safety Training
When there are too many variables involved with training new employees, VR offers the best alternative to in-person, live training.
VR Provides Real-Life, Active Experience
Unlike conventional training in a third-party perspective, VR offers an active experience that allows the user to manipulate the environment in front of them and perform certain activities.
VR Reduces Risks
When learning a new task involves too much risk, such as in equipment operation or surgery, VR can provide the hands-on training students need minus the dangers that are present when novice employees need to practice and hone their skills.
VR Saves Time and Money on Training
The hands-on experience without any of the risk to worker's safety or equipment leads to savings in time and money spent on in-person education, repairs, insurance claims, and liabilities. While VR may seem like a costly initial expense, it can help you grow your business and reduce unwanted costs down the road.
VR Appeals to the Younger Workforce
The Millennial generation now makes up the largest sector of the workforce. If businesses are going to have a future, they need to appeal to the younger, technology-inclined Millennial. VR is the newest up and coming technological advance, and interest is very high among the Millennial and Gen X generations. The younger generations grew up using technology in their every day life, and many consider it an important part of the future, including their careers.
To learn more about the company paving the way towards a safer heavy equipment industry, visit CertifyMe.net.
Welcome to CertifyMe.net
CertifyMe.net has offered online forklift certification since 1999. With Our Convenient online program. your employess can earn their certification in an hour or less.
Browse Online Certifications:
This low-cost program can be compeleted anytime, anywhere!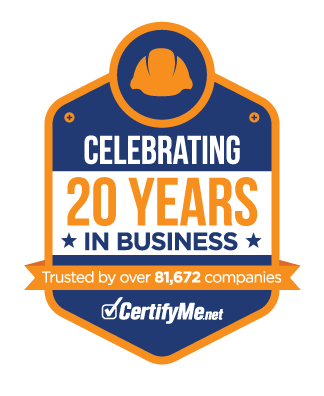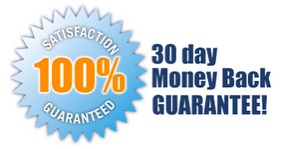 Connect with Us


Get Started Now By Registering Your Company For Free!
FREE 3 Year Renewals
Instant Access 24/7
Print Your Proof of Training
OSHA Accepted Nationwide
*If you are an individual not currently employed by a company use your personal name in
the 'Company Name' field.