Limited Time Offer! Free Covid-19 safety course with purchase of any Forklift or Aerial Lift Certification!
Access your free Covid-19 safety course in your members area once you have completed your purchase.

What Is a Walkie Stacker? Types and Applications
Posted by: admin on December 30, 2020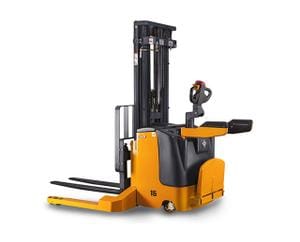 A walkie stacker forklift is a walk-behind pallet truck that features a mast for lifting pallets. It is commonly used to transport pallets over short distances. In addition, a walk-behind pallet truck can provide a viable alternative in work areas where a traditional forklift is too big.
Which Is Better: A Walkie Stacker or a Traditional Forklift?
A walkie stacker is usually a great option in store rooms or small warehouses. A walk-behind pallet truck is generally used indoors, due to the fact that its wheels are small and not intended for use on rough terrain.
Comparatively, a traditional forklift is designed for use indoors and outdoors and can lift light and heavy loads. The lift can be used at construction sites, warehouses, and other industrial work environments.
Types of Walkie Stackers
There are five types of walkie stacker forklifts:
1. Walkie Straddle Stacker
Walkie straddle stackers feature straddle legs that ensure load weight is distributed evenly. The legs straddle a pallet and ensure that the stacker can move close to a pallet, even in tight spaces.
2. Walkie Reach Stacker
A walkie reach stacker features a pantographic scissor mast that an operator can use to move loads forward. As such, the stacker is often used for loading trailers, trucks, and utility vehicles.
3. Ride-On Walkie Stacker
A lift operator can ride directly on a ride-on walkie stacker. Meanwhile, the stacker features controls that allow the operator to use the machine to lift and carry loads.
4. Counter-Balance Walkie Stacker
A counter-balance walkie stacker has a counter-balance weight to distribute loads. It is intended for use in narrow spaces.
5. Standard Walkie Stacker
A standard walkie stacker has legs that are located beneath the lift's forks. The legs distribute load weight and ensure that an operator can lift one or two pallets at the same time.
Walkie stacker forklifts are manual or powered. Manual walkie stackers tend to have limited lifting heights and are less efficient than their powered counterparts.
Benefits of a Forklift Walker
Key reasons why businesses use walkie stackers include:
Walkie stacker operators do not require a license. Although there is no certification required to operate a walkie stacker, all operators must learn how to safely control the forklift before use.
Walkie stackers offer affordability. The total cost of ownership of a walkie stacker can be lower than that of a traditional forklift.
Walkie stackers are easy to maneuver in tight spaces. Walkie stackers offer greater maneuverability in tight areas than traditional forklifts.
For businesses that are considering walkie stackers and other types of forklifts, it helps to assess all available options. This ensures that companies can identify which type of lift can deliver maximum return on investment.

Want to Teach Your Workers About Forklift Safety? Offer Forklift Safety Training from CertifyMe.net
When it comes to operating a walkie stacker or any other type of forklift, it usually helps to err on the side of caution. Because, if forklift operators prioritize safety, they can take the necessary steps to avoid lift accidents.
At CertifyMe.net, we offer a comprehensive forklift safety training program for lift operators of all skill and experience levels. Our program allows workers to earn OSHA forklift safety certification in as little as one hour, and it ensures that forklift operators can properly use a lift day after day. To find out more, please contact us online or call us today at 1-888-699-4800.
Welcome to CertifyMe.net
CertifyMe.net has offered online forklift certification since 1999. With Our Convenient online program. your employess can earn their certification in an hour or less.
Browse Online Certifications:
This low-cost program can be compeleted anytime, anywhere!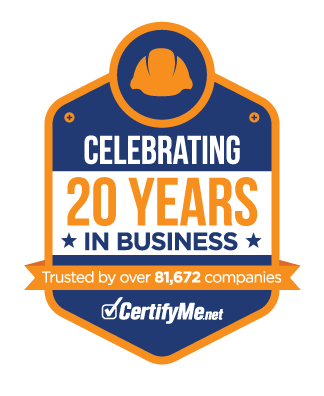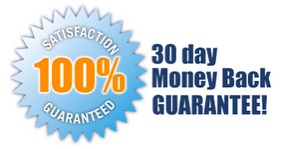 Connect with Us


Get Started Now By Registering Your Company For Free!
FREE 3 Year Renewals
Instant Access 24/7
Print Your Proof of Training
OSHA Accepted Nationwide
*If you are an individual not currently employed by a company use your personal name in
the 'Company Name' field.